The Loop
Trailing by one, Phil Mickelson knows there's work left to do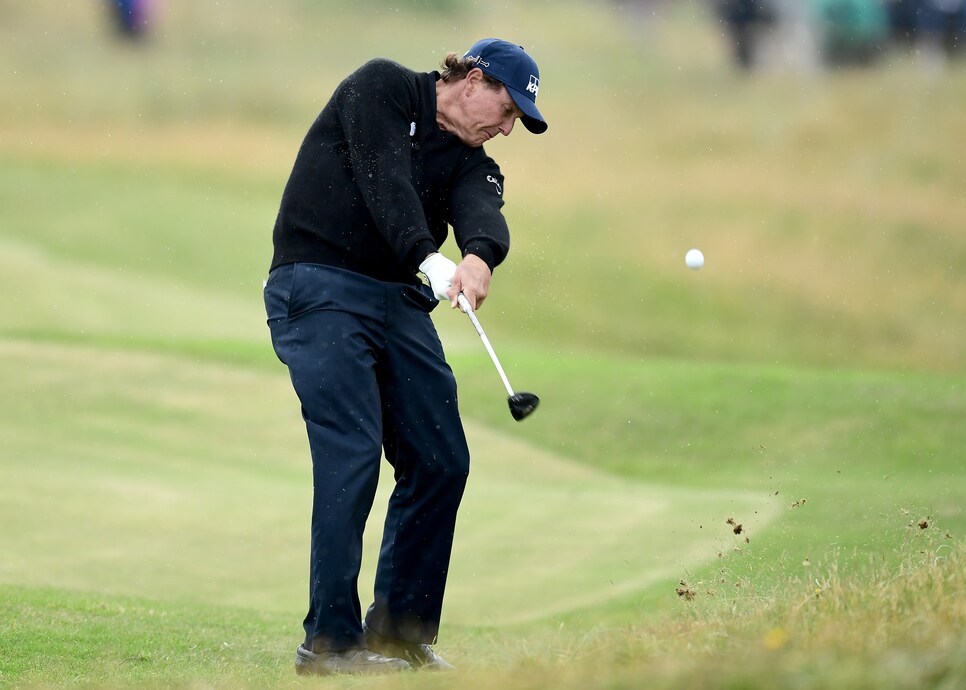 TROON, Scotland -- Phil Mickelson is still optimistic about his chances to win the claret jug for a second time.
Keeping his press session short and sweet after a cold, occasionally wet day at Royal Troon, the 2013 Open winner offered a blunt assessment of what needs repairing heading into Sunday's final round.
"Andrew Getson and I have some work to do to get my swing back to where it was the first couple of days and it shouldn't be too far off," he said after a 70 that included three birdies and two bogeys. "I'd love to play tomorrow's round like I did the first two and give myself a shot."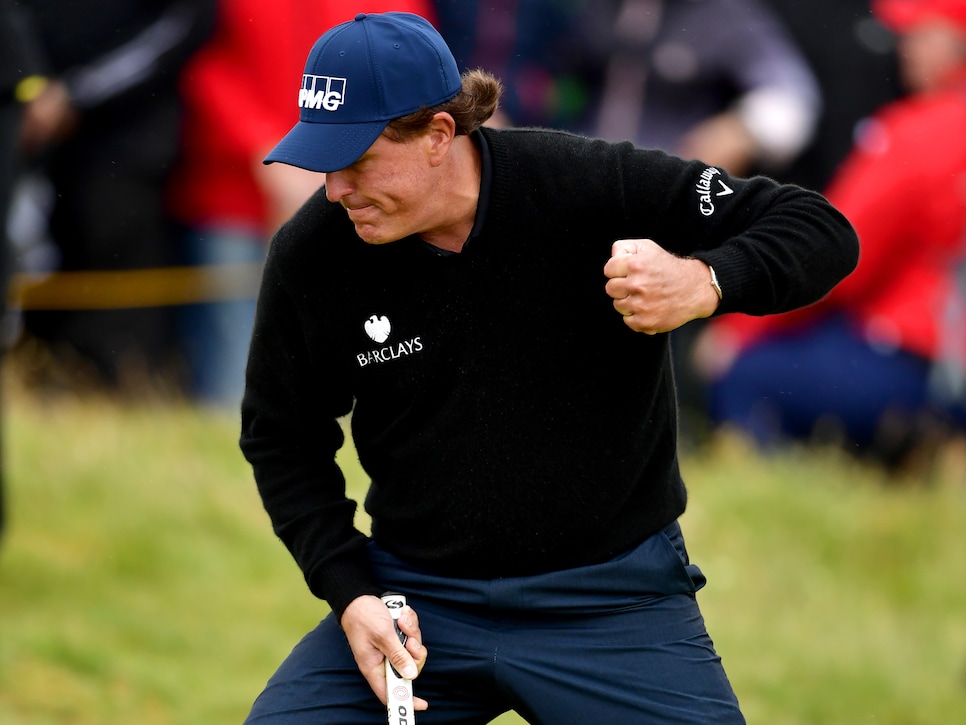 Mickelson says the issue is a tendency to lunge forward as he starts his downswing as he did with a 4-iron at No. 17.
"It will always be a tendency for me, trying to keep the ball down, my head from the top just moves forward and I become more vertical on the plane. I can't match up my release and so forth. Technically I'm giving you a bunch. It was an awful swing."
Mickelson took heart from his ability to hold the round together on an "off" day.
"The game of golf just comes and goes. The most important thing is to find a way to get the ball in the hole. And that's what I did."