The Loop
Tour-player input drives design of Callaway's Mack Daddy 2 tour grind wedges
When you work with as many tour players as Roger Cleveland, you're bound to hear a few suggestions that will help you in your club design. Things such as a high toe. Or a straighter leading edge. Or a grind where the relief is ground from the heel and toe areas of the sole to help get the leading edge under the ball.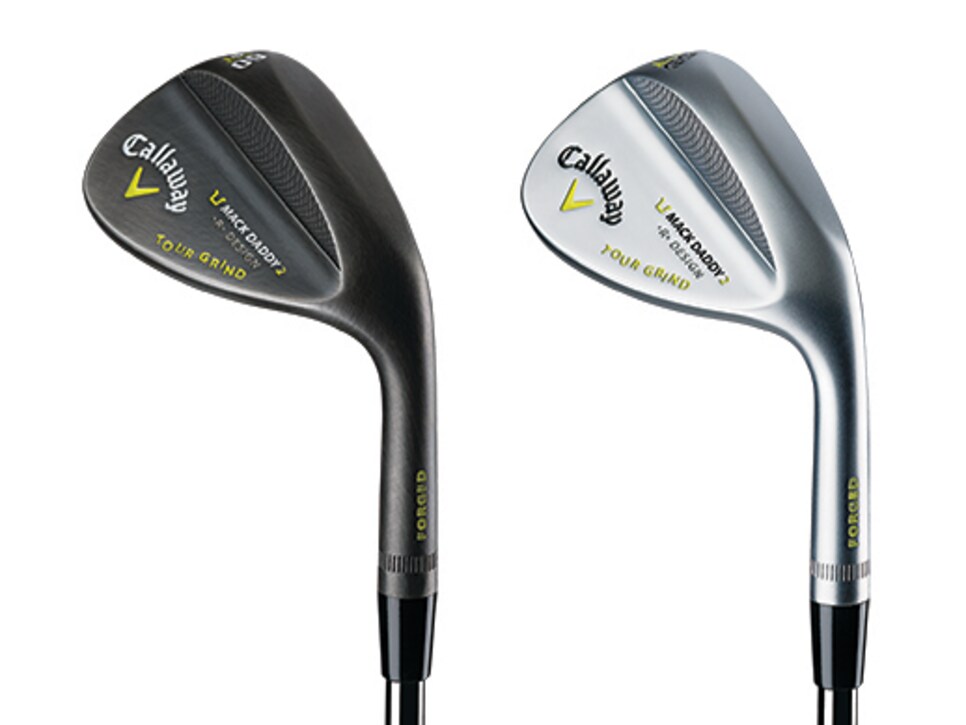 Cleveland took all those suggestions and added them to the technologies of Callaway's Mack Daddy 2 wedge line to create the Mack Daddy 2 Tour Grind. The wedge, forged from 1020 carbon steel, has the same large grooves and surface-roughness pattern as its predecessor.
The wedge is available in two finishes: chrome and slate. Lofts range from 52 to 60 degrees in 2-degree increments. Among those using the club ($130 each) on the PGA Tour are Patrick Reed, Matt Every and Freddie Jacobson.
*Interested in more stories on equipment? Signup to receive Golf Digestix, a weekly digital magazine that offers the latest news, new product introductions and behind-the-scenes looks at all things equipment. *