The Loop
Tour Championship be damned, Phil Mickelson is using East Lake as testing ground for Ryder Cup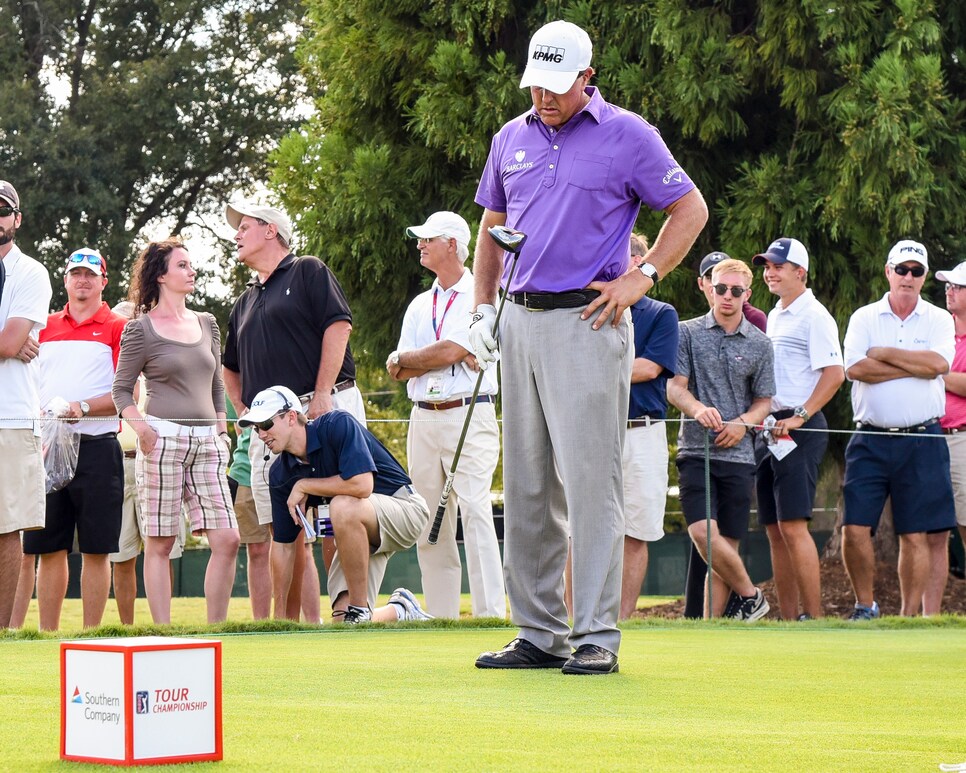 ATLANTA -- The Tour Championship can deliver life-altering riches; as such, the tournament ostensibly demands uncompromising focus from the field. But Phil Mickelson views East Lake in a different light: a testing ground.
Mickelson is working with a new driver in Atlanta this week in preparation for Hazeltine. Following his second round on Friday, the five-time major winner admitted that practicing for the Ryder Cup is his No. 1 priority.
"Well, I've won two Tour championships, and I've only been a part of two winning Ryder Cups. I'd like to be a part of a third," Mickelson said. "So I'd rather -- not to diminish this, but I'd rather win next week. I think that's a little bit -- for me, at this stage in my career, it means a little more to me."
The experimentation in question revolves Mickelson's driver shaft. More specifically, it's length.
"This year I've been using a driver that's an inch and a half shorter, and when I went to Hazeltine and saw how long of a golf course it was, I went to a longer driver again," Mickelson stated. "So I hit this driver 18, 20 yards longer. That's a significant difference. I carry it a lot farther, and I think it's going to be an advantage at Hazeltine if I drive it well, but I needed to get some play with it. I can't just show up and expect to drive it."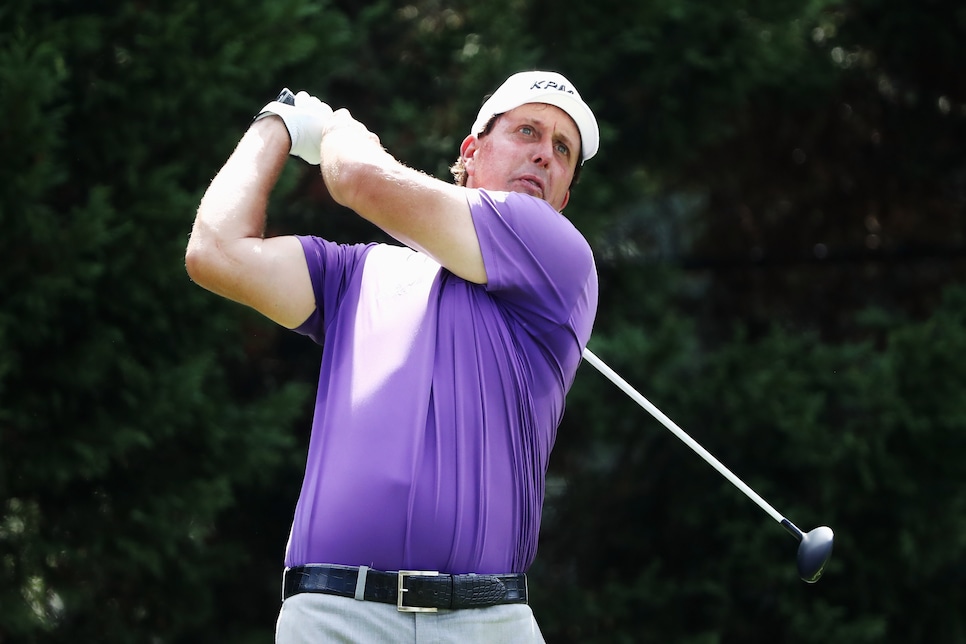 The 46 year old said he narrowed down his choice to two shafts. The one he used on Thursday produced disastrous results, as he hit just one fairway. Though Friday's shaft delivered improvement, the return in the stat sheet was far from satisfactory, hitting five of 14 fairways. On the week, he ranks 29th out of 30 in accuracy.
According to Mickelson, however, the numbers are misleading.
"The stats don't always say that yesterday the misses were huge. Today the misses were minuscule," Mickelson remarked. "On a normal length fairway, I probably would have hit 10, 11 fairways. But these things are tight, they're tilted, and they're very difficult to hit."
Mickelson will be making his 11th consecutive Ryder Cup appearance next week.