Equipment
Toulon Garage ups personalization options for milled putters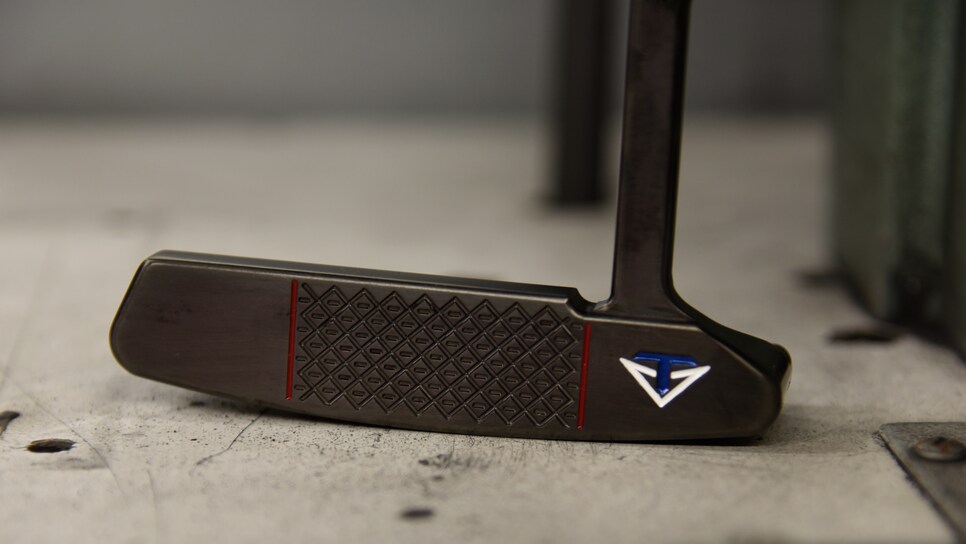 The Toulon Garage, an interactive website that lets you completely personalize the design of your ideal putter, is the latest example of how the putter is the most personal and perhaps emotional club technology in the bag.
Provided, of course, your personal relationship with your flatstick includes a serious cash commitment for tour-level amenities.
"In a way, it's a full-on tour program for the average guy," said Sean Toulon, founder of Toulon Golf, general manager of Odyssey and senior vice president at Callaway. "Honestly, what we wanted to create here was the ultimate playground if you're in the market for a high-end milled putter."
Initially launched last year with a trial run of three head styles, three hosel options and three finishes, the new full-service Toulon Garage will offer personalization on all 10 Toulon Design putters, including the new Latrobe, which only had been available in an extremely limited run early this year.
The Toulon Garage website will offer users to self-select 12 different options in a step-by-step personalization process. At the beginning is the choice of one of the 10 Toulon Design models that include seven blades (Madison, Austin, Long Island, Columbus, San Diego, Rochester and Latrobe); a heel-shafted half-mallet (San Francisco); a traditional deep mallet (Memphis) and the high-moment of-inertia Indianapolis mallet that's been used by several tour players including Michele Wie.
Among the other options at the user's control include hosel choice, finish, alignment aids, paint fills, stampings, grips and shaft, as well as shaft length, loft and lie angle. Like all the original Toulon Design putters, players will continue to have the option of choosing one of three head weight sole plates (seven, 20 or 40 grams) that can accommodate standard 350-gram head weights, as well as 370- and 390-gram head weights. Additionally, there are counterbalanced grip options that feature Superstroke's 25- and 50-gram weight "CounterCore" butt weights.
Most of the Toulon Design putters are milled from 303 stainless steel, while the Indianapolis is a multimaterial design that features a milled aluminum face, a carbon composite crown and 25-gram tungsten weights in the extreme heel and toe. As well, every Toulon Design putter features a diamond mill pattern on the face designed to channel away unwanted vibrations.
The goal with Toulon Garage is to bring the exclusively personalized nature of the designs played on tour to the buying public, said Luke Williams, senior product director of putters and irons at Callaway.
"This is sort of Stage One," Williams said. "We wanted to launch with enough options that someone would come to the website and spend some time and find something cool and different. I think a lot of what ends up being in the Garage will be inspired by what's doing well on tour."
According to Toulon, the finished Toulon Garage putters will be built by the the same technicians who build the Odyssey putters played on tour. Toulon Garage putters will be available for purchase July 6 with prices starting at $500 for the Satin Mist finish ($550 for Black Pearl, $600 for Rose Gold) but can vary depending on other options. The Toulon Garage website can be accessed here.