Tough to misplace this divot repair tool
Just when you thought divot repair tools had reached their innovative end (if in the unlikely event you gave it any thought at all), along comes one that is attached to a retractable line for easy access. No more rooting around in your pocket to find it.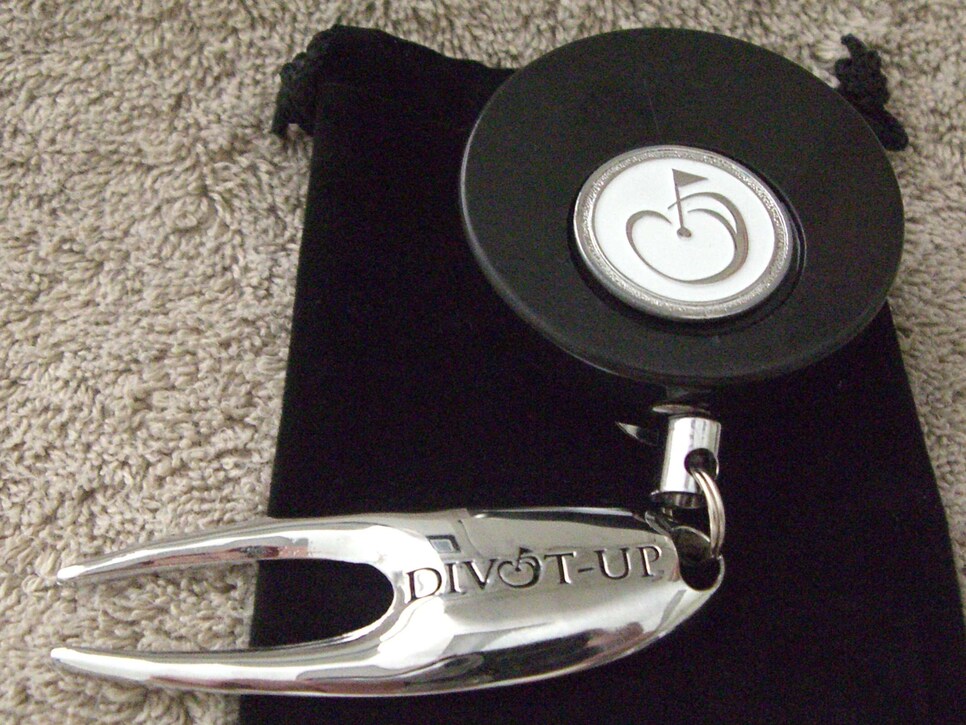 It's called the Divot-Up (MSRP $19.95) and it clips to your belt. It includes a ball mark, as well.