The Loop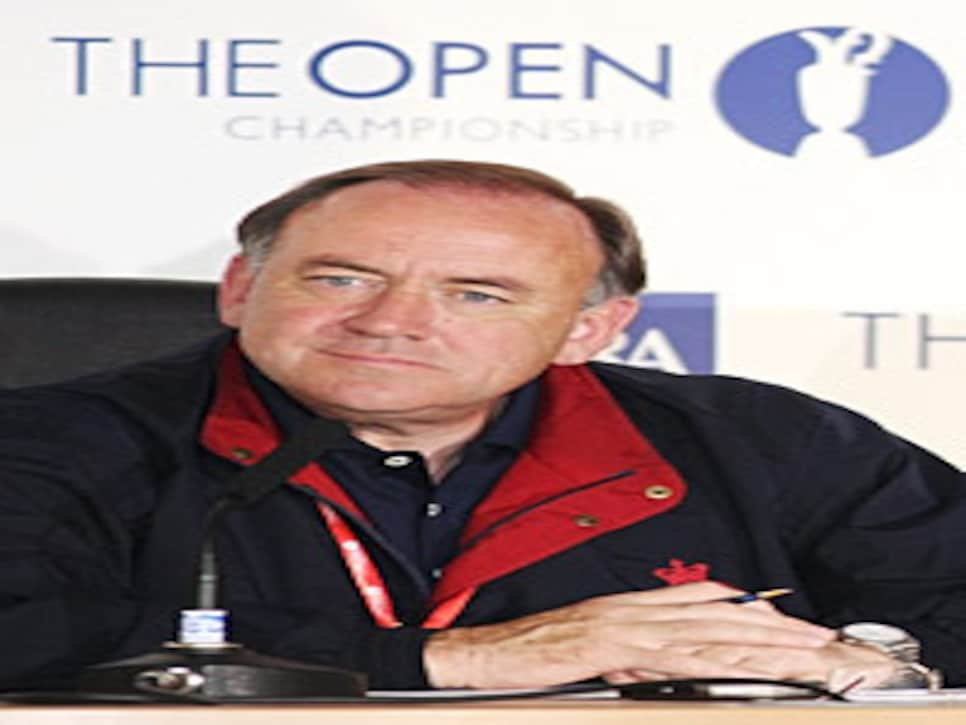 Gary Player, the Presidents Cup captain and three-time Open champion, threw out the charge in his news conference that at least 10 players on tours around the world are using performance-enhancing drugs. The R&A, like all of golf, is slow-playing the issue. Random testing is being mentioned but Dawson, the R&A secretary, is speaking the same language as PGA Tour Commissioner Tim Finchem: The World Federation of Tours has to get the details worked out and coordinated -- and even then, Dawson says, it'll probably take a year of education before implementing an anti-doping program that Player says is needed.
Dawson (in photo) also had to deal with the offensive and racist comments made at Tuesday night's Association of Golf Writers dinner in the R&A tent at Carnoustie by Graham Brown, a highly respected member of the R&A's rules committees and former club president at Royal Liverpool GC, site of last year's Open Championship. While it was clear that Dawson was embarrassed and dressed down Brown privately, he wasn't going to ask Brown to resign. He apologized for Brown, who was described by Dawson as "horrified at the impression he has left and horrified at learning the effects or the impact of some of his remarks."
Writers from Scotland's Daily Record and London's Daily Express -- the two largest tabloids in their respective countries -- were questioning Dawson the hardest. The AGW issued a statement of apology. Dawson said the R&A did not condone racism and that Brown was not representing the R&A at the podium.
What's both scary and telling is that in this day and age, Brown had no clue he crossed the line. The man is so knowledgeable about the rules of golf, but so out of touch when it comes to knowing his audience. He's one of those guys who has probably never heard of You Tube, let alone Hall Thompson.