Top Drivers
The drivers used by the PGA Tour's top five golfers off the tee
*All products featured on Golf Digest are independently selected by our editors. However, when you buy something through our retail links, we may earn an affiliate commission.*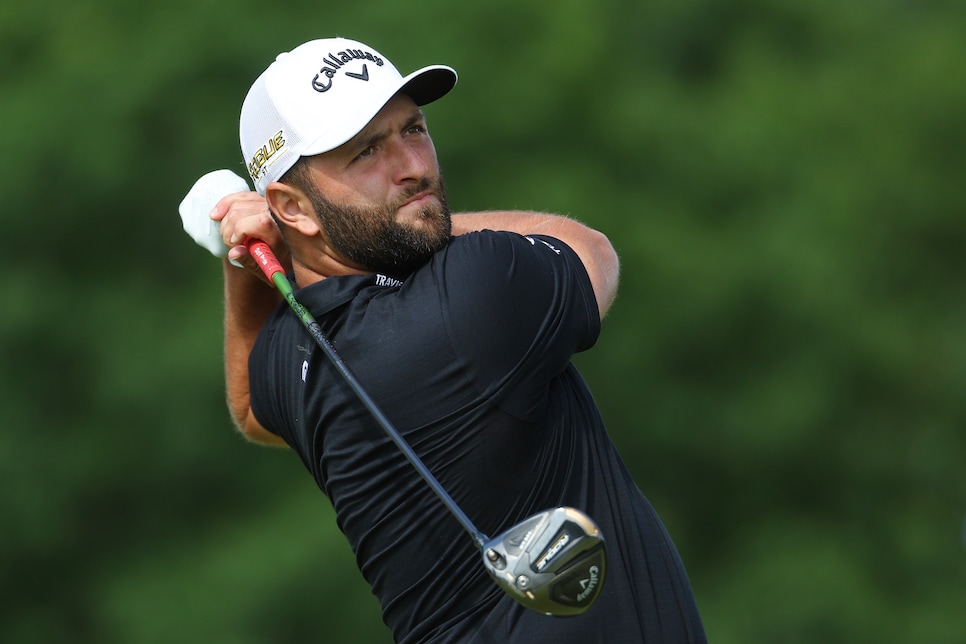 The PGA Tour has finished its 2021-22 season and it's a good time to review some of the statistics garnered from the 47 events on the schedule. Good play off the tee can be particularly rewarding, as it often sets up the rest of the hole. With that in mind, we take a look at the top five players in strokes gained/off the tee—each of whom pick up more than 2.5 strokes a week on average on the field—and the drivers they use.
Jon Rahm
Callaway Rogue ST Triple Diamond LS, 10.5 degrees
SG/off the tee: 4.1 strokes (per four rounds)
Rahm likes to see a window of 10 to 12 degrees for launch angle off the tee and between 2,200 to 2,500 spin rate. Callaway's super low spin version of its Rogue ST line helps the former U.S. Open champ achieve that to the point where Rahm led the tour in strokes gained/off the tee for 2021-22, gaining more than a stroke per round on the field. Rahm's driver has the Aldila Tour Green 75TX shaft the Spaniard has favored for several years. "Yeah, [my] driving is better," Rahm told Callaway earlier this year. "I haven't changed anything personally. I think that's more the driver than me. Last year's driver was great; this one is even better. It feels just as good, and I think it's allowed me to be a little bit more stable and up my ball speed and my swing speed without being concerned."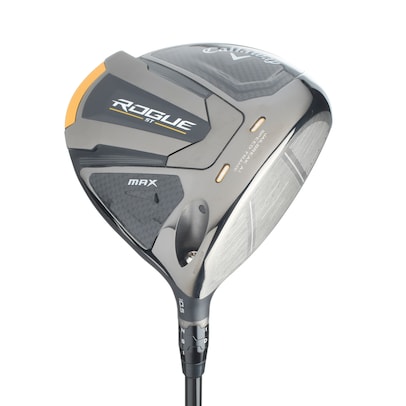 Rogue ST Max/Max LS/Max Draw/◊◊◊LS
WHAT IT DOES: The biggest driver family in Callaway's history expands the company's use of artificial intelligence to produce four distinct faces that don't merely enhance power but control spin. That's important because large clubheads can boost ball speed but often fight excessive spin. A large central weight cartridge low in the back provides extreme off-center-hit stability. Callaway has also refined its "jailbreak" structure, an internal bracket that joins the crown and sole to stiffen the body and direct energy into the flexing face.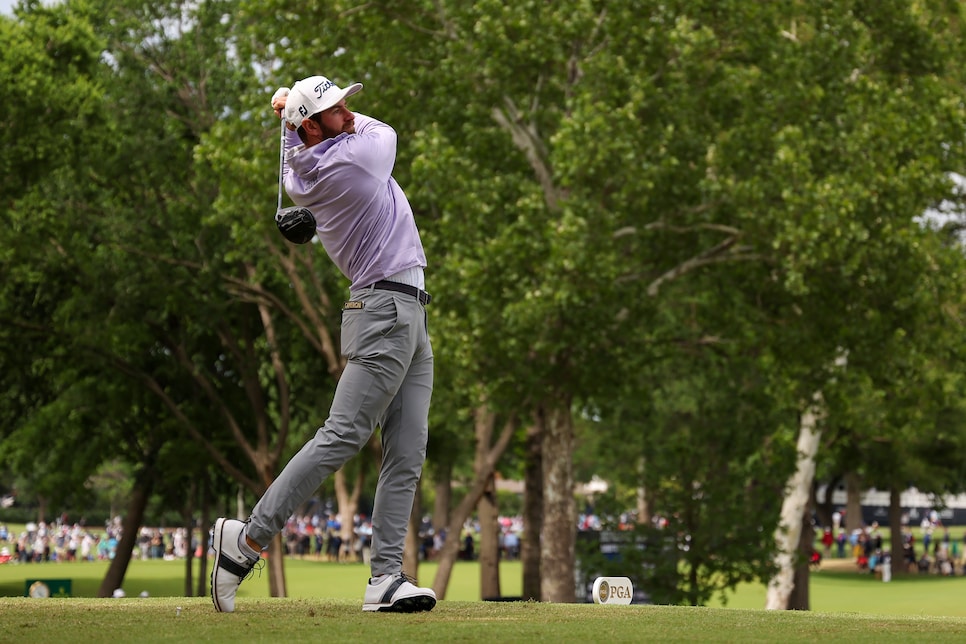 Maddie Meyer/PGA of America
Cameron Young
Titleist TSR3, 10 degrees
SG/off the tee: 3.656 strokes (per four rounds)

In 25 events Young put up five runner-up finishes along with a pair of third-place showings. Assisting Young was his 10-degree Titleist TSR3 driver with a Mitsubishi Tensei 1K Pro White 70 TX shaft that he put in play mid-year at the Genesis Scottish Open, then used to finish second at the Open Championship the following week. "It feels very much like the old one, but just a little faster," Young said. And I feel like especially the toe miss for me, I haven't gotten as much curve out of it, which is obviously a good thing. It seems to be a little bit more consistent on my misses. I've put it right in play and it's been great."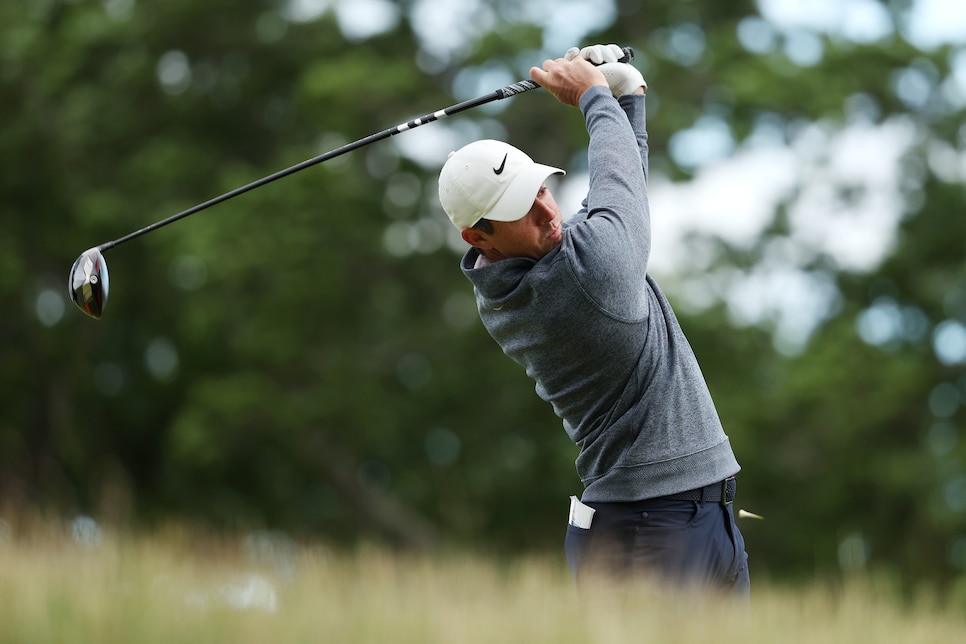 Rory McIlroy
TaylorMade Stealth Plus, 9 degrees
SG/off the tee: 3.084 strokes (per four rounds)
An early adopter of TaylorMade's carbon-faced club, the stated loft on McIlroy's driver is 9 degrees but in reality, it's a degree lower. The finished loft on the head is 8.5 degrees and by using the adjustable hosel, it's brought down another half-degree to 8 degrees with a face angle that is 3 degrees open. The Fujikura Ventus Black 6X shaft is 45.625 inches to end of grip and is tipped one inch to help reduce torque—important when swinging as fast as McIlroy. The movable weight is set to neutral while the rear weight has an extra 4 grams to achieve McIlroy's desired D-5 swingweight.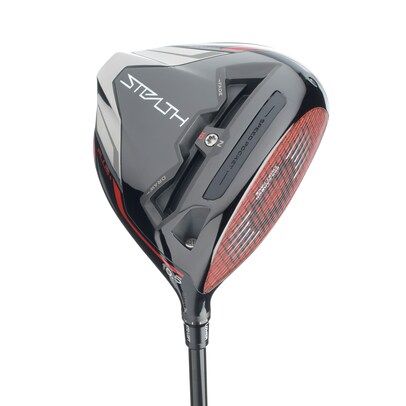 Stealth Plus/Stealth/Stealth HD
WHAT IT DOES: TaylorMade engineers believe carbon composite's lightweight benefits should not be limited to the body. Why not use the material for the face—the heaviest part of the clubhead? The Stealth's composite face is 40 percent lighter than a titanium face yet 20 percent larger than TaylorMade driver faces from just two years ago. The saved weight is redistributed in three distinct ways: a heel-weighted draw version; a low-spin model with a sliding weight; and a rear-weighted, high-forgiveness version.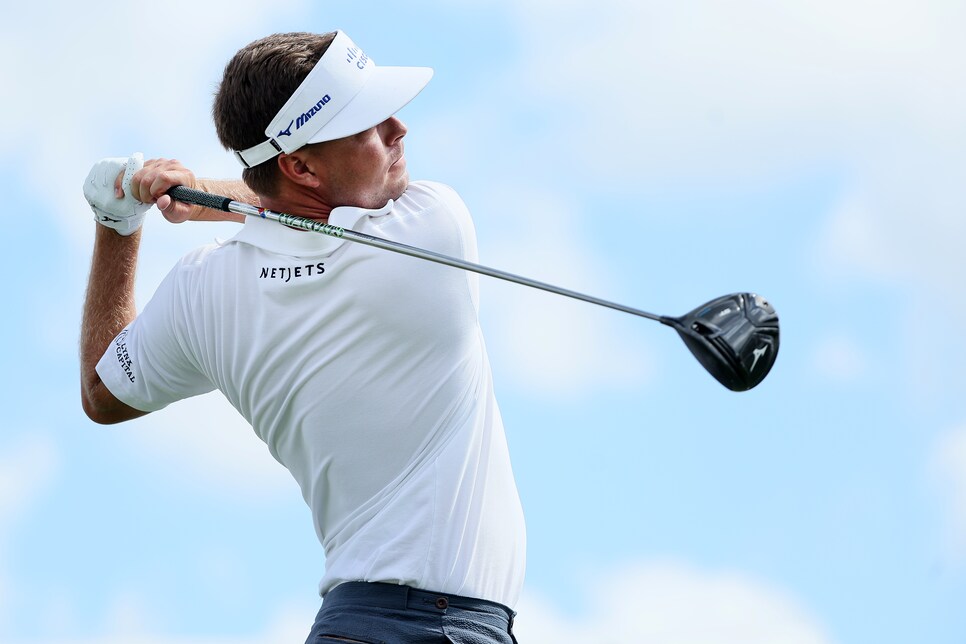 Keith Mitchell
Mizuno ST-Z 220, 9.5 degrees
SG/off the tee: 3.044 strokes (per four rounds)
One of the tour's longest hitters, Mitchell's driver measures to 9.6 degrees loft with a 60.8-degree lie angle. The Project X HZRDUS T1100 6.5 75-gram shaft is for big boys only and is known as the "Hulk" shaft for the amount of swing speed needed to handle it. As such, no tipping of the shaft was needed for further stability. The shaft measures 44.75 at its cut length and the grip is Golf Pride's Green Victory Cord with one wrap of tape underneath. The swingweight checks in at D-4.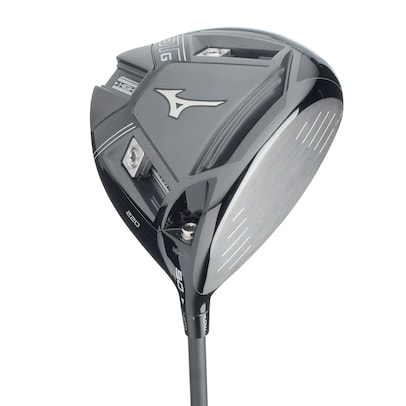 ST-G 220/ST-X 220/ST-Z 220
WHAT IT DOES: Mizuno's three-driver family, all sharing weight-saving composite-crown and sole sections, addresses two kinds of golfers: those who thrive on complexity and those whose approach is more grab-and-go. The Z and X drivers feature a 20-gram weight set in the extreme rear perimeter to help reduce spin and boost forgiveness. The Z places the weight in the deep center, and the X positions it slightly toward the heel for a slice-fighting draw bias. Meanwhile, the G driver features heel, toe and center tracks to accommodate two seven-gram weights to tweak spin, draw and fade bias, forgiveness and workability.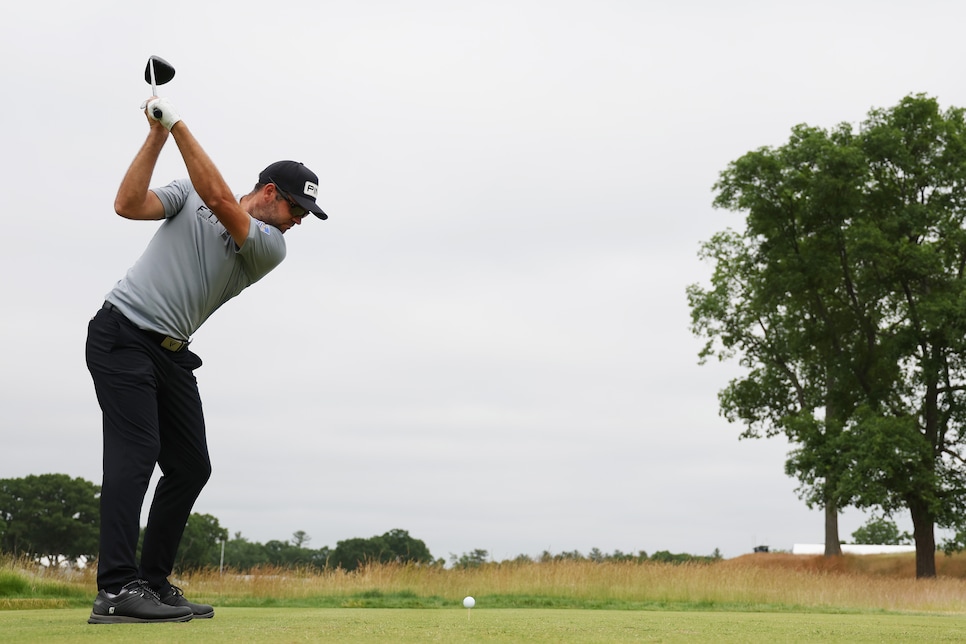 Corey Conners
Ping G400 LST, 8.5 degrees
SG/off the tee: 2.800 strokes (per four rounds)
Conners makes no apologies for using a driver model that is some five years old—a dinosaur by tour-pro standards. "For me it's worked for a number of years," he told Golf Digest. "I like the performance and how it flies so I'm not looking to change right now. It's always matched up nicely with the launch, flight, spin that I like to see and I'm very comfortable with it." Conners' driver boasts a UST Elements Gold 6F5 shaft, tipped one inch at 45.25 inches. The grip on the driver is Golf Pride's MCC Black/Blue 60R, plus one wrap and the swingweight is just slightly above D-4.