The Loop
Too much Tiger Woods? Bettors don't think so
There are those who don't appreciate the amount of media coverage that Tiger Woods has received in the run-up to the Masters, but this Twitter post helps explain why that is so:
all we are writing is Tiger RT @rhodesygolf: Can anyone confirm if the other 97 players are playing the Masters this week?
Jeff Sherman is the assistant manager of the WestGate Las Vegas SuperBook and its golf oddsmaker. "Since it came out that he had a good practice round [Monday], there's been a lot more action on him," he said.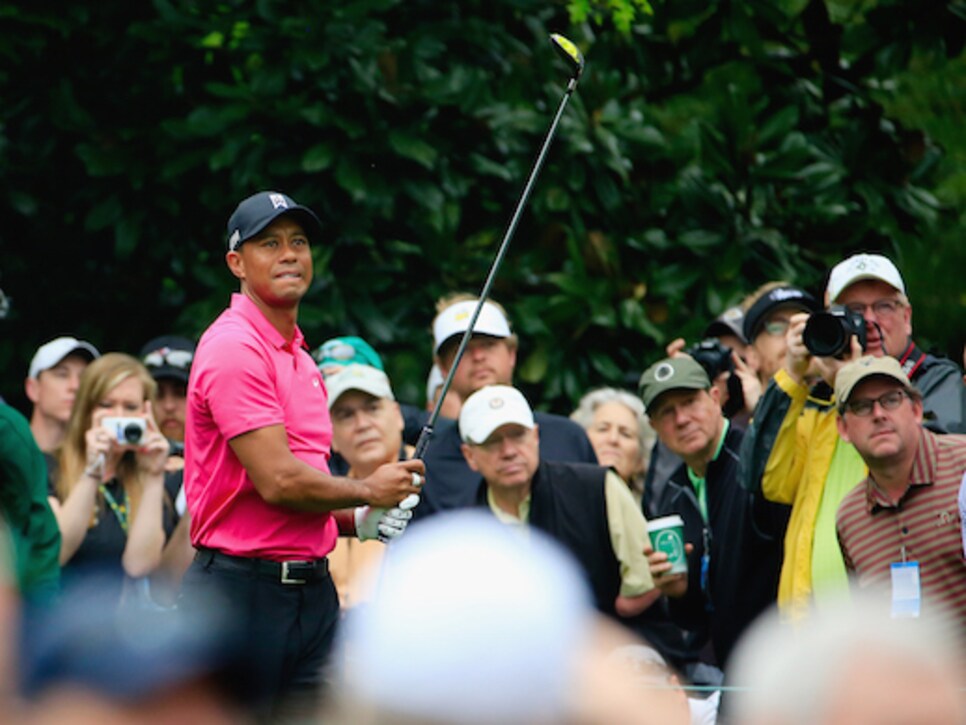 "The most supported golfer in number of tickets written is Jordan Spieth. Tiger is seventh, but he's on a pace to end up finishing second behind Spieth.
"Whether he plays well or doesn't, whether his odds are five to one or forty to one, he always gets a ton of action. People want to be involved with him. He'll be on television a lot."
Woods drives television ratings, and Sherman said it's reflected in their betting handle.
The odds on Woods are 40 to 1. They had been 50 to 1, but when he announced he was playing, Sherman dropped him to 40 to 1. Lackluster action on him caused him to move the line back to 50 to 1. Then came Monday and positive reports of his practice round and the number of bets moved the line back to 40 to 1.
The odds on Spieth are 10 to 1, while Rory McIlroy is the favorite at 6 to 1. Woods is generating 1 1/2 times the number of tickets that McIlroy is, Sherman said, noting that's also a reflection of the short odds on McIlroy.