Too cold out to play golf? Not if you're using this ball
As a youngster, I played as late into the season as possible and remember using low-compression golf balls because they produced a better feel in the cold. That memory makes the introduction of the ColdFusion ball -- designed for use when temperatures dip below 60 degrees--intriguing.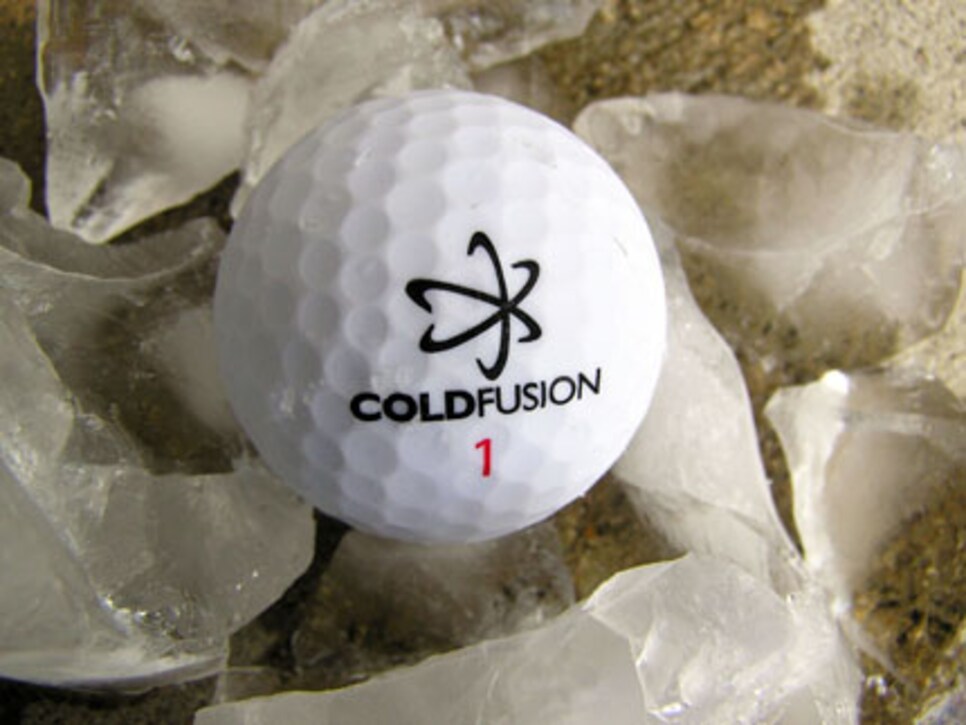 The ball has a large core with a thick, elastic ionomer cover resulting in a compression of 70. According to the company, a 10-degree drop in temperature can result in a 2.5-yard loss of distance. To combat that, the core of the ColdFusion ($30 a dozen) is designed to retain its elasticity, and the thicker, soft cover helps enhance feel in chilly conditions -- not an insignificant attribute as anyone who has felt the sting of a poorly hit long iron in cold weather can attest.