Tommy Lad
While everyone else is down on golf in the Olympics, Tommy Fleetwood is here to say that he (expletive) LOVES IT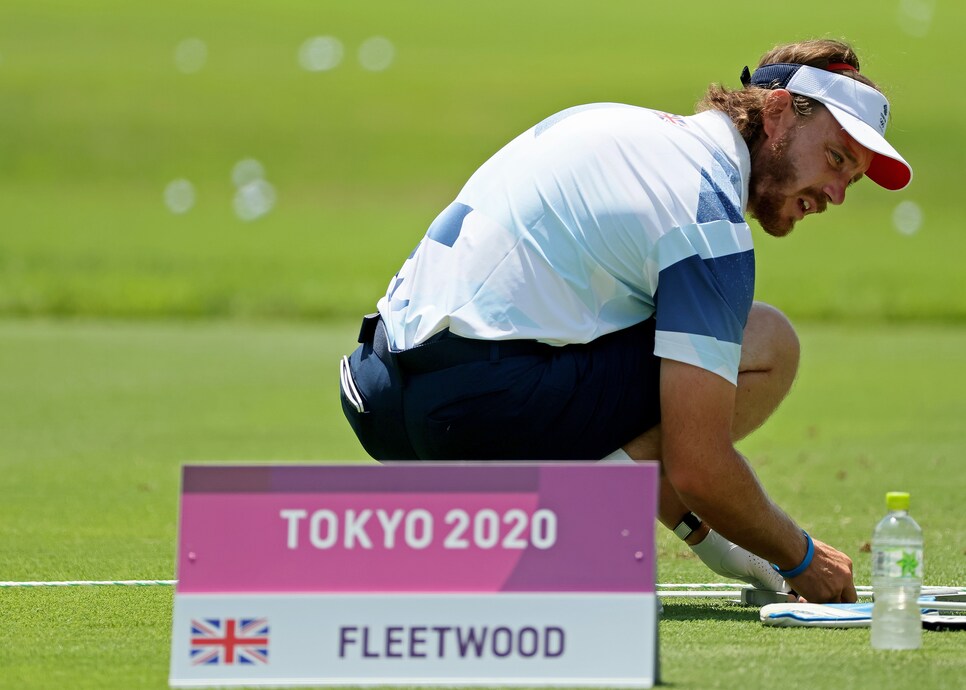 With each passing day, golf in the Olympics gets more and more depressing. The latest hit came with news of World No. 1 Jon Rahm and 2020 U.S. Open champion Bryson DeChambeau being forced to withdraw after they each tested positive for COVID. That leaves just three of the top 10 players in the world in the field, and just seven of the top 20. "Bummer" is definitely the operative word here.
But if you're not a Negative Nancy or a Debbie Downer or some sort of gender-neutral depressed person, you can still see the positives in this Olympics, like the stories of Si Woo Kim and Sungjae Im, or the fact that Captain America himself, Patrick Reed, is replacing DeChambeau, and is more-than likely as excited as he's ever been to don the red, white and blue.
Tommy Fleetwood, who is among the players in the field this week, might be the only one more excited than Reed. The team Great Britain member proved as much in a tweet he sent just past 6 p.m. local time in Tokyo, 5 a.m. ET:
Did Fleetwood come off a great range session before sending this? Does he really love the course? Is the Olympics experience that awesome? Did he start drinking at happy hour, 5 p.m.-ish? Who knows, but what we do know is this is extremely refreshing to see amidst all the negative Olympics news we seem to see every other hour. Between 3v3 basketball, that crazy Aussie swimming coach and this Fleetwood tweet, maybe the Olympics are very lowkey back.
P.S. - Tommy Fleetwood has recently shown some signs of life, and he appears to be all in on the Olympics. Tommy Fleetwood is 28-1 to win the gold on the DraftKings Sportsbook. I'm JUST saying.