The Loop
It interests me that we have received as much mail about Tom Weiskopf this week as we have about Tiger Woods and his remarkable win at Bay Hill. Golf World's Backspin Issue struck a chord. A couple of the early letters: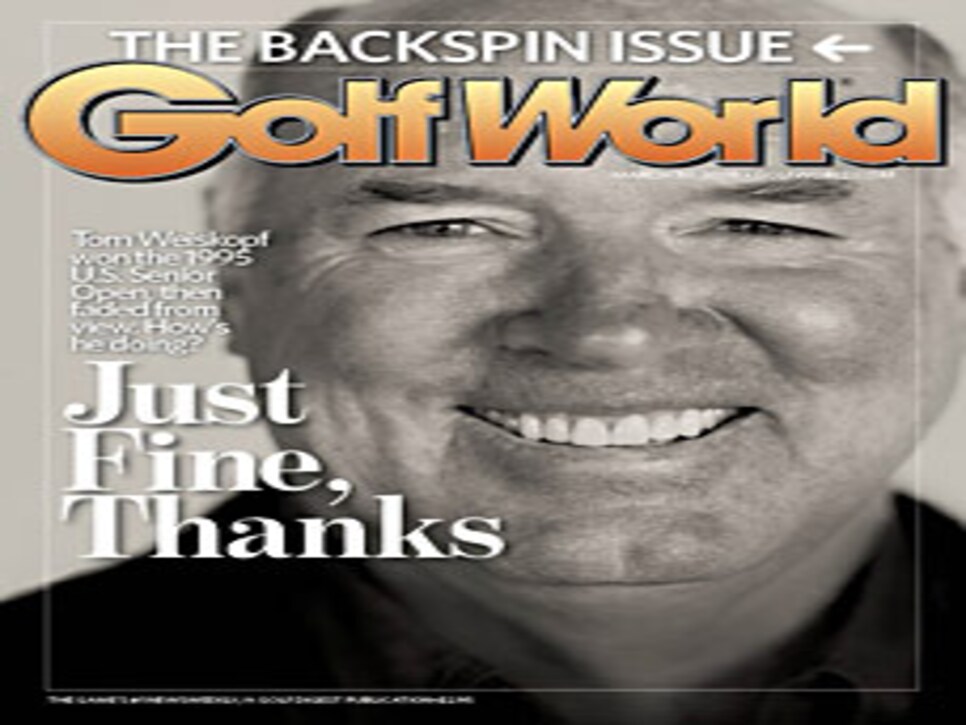 With the "Towering Inferno" back in the news, an incident comes to mind during a practice round at the 1975 Hawaiian Open, which I was a spectator. >
Weiskopf skulled a chip shot from the rough behind #18 and a gentleman sarcastically blurted out, "That looks like one of my shots Weiskopf!" As Weiskopf began walking towards his shot, already fuming, he stopped dead in his tracks and stared at the guy then said, "If that looked like one of your shots, meet me at the first tee at 7a.m. tomorrow morning, and bring your damn billfold!" >
Kudos for "The Inferno"!>
Thanks for Al Barkow's enjoyable article on Tom Weiskopf in the Backspin Issue. I am pleased that he seems to have found some peace in his life.
I was intrigued, however, by Barkow's comments about Gardner Dickinson. According to Dickinson, "great players never blame themselves for their mistakes." If true, that strikes me as an interesting philosophy, one which seems diametrically opposed to what I have always thought about the game.
For me, the essence--and appeal--of golf is that we are forced to accept responsibility for what happens to us on the course, both the good shots and the bad. In that regard, golf provides a welcome respite from everyday life where people are constantly attempting to avoid taking responsibility for their actions. In golf--as in life--we should play the ball as it lies and move on.
Would I play better if I adopted an "it-wasn't-my-fault" attitude? Perhaps. But that's not how I would want to live my life.
James, your question is a great one. I've heard it said that Arnold Palmer changed drivers and putters as frequently as he did because he preferred to blame his equipment rather than himself. But that word blame is the issue, I think. It's more than semantics to say that "take blame" and "take responsibility" are two different things. I think what Dickinson is talking about is responsibility. Great players take responsibility (most of the time) but don't blame themselves (for any length of time). Weiskopf took blame; Tiger takes responsibility. Example: At the PGA Championship at Southern Hills Tiger three-putted from about 15 feet on, I believe, the 14th hole. Woods at that point was in command and the three-putt bogey let several players back in. It signaled to the field that perhaps his victory wasn't a sure thing--maybe he was tiring in the brutal heat. It gave them hope. Woods, of course, didn't waste any time dashing those hopes, and I was curious about how he'd dealt with that little failure so cleanly. Sure enough, a reporter asked that very question after the round. Woods replied: "I told myself, you got yourself into this. Now get yourself out." To me, that's responsibility, not blame. Responsibility tends to look ahead, blame backward. Responsibility wants more; blame wants out. Love to know what you all think.