The Loop
Tom Watson breaks par, but realizes the end is closing in
AUGUSTA, Ga. - While Ben Crenshaw is taking his curtain calls this week at the Masters Tournament, Tom Watson spent Thursday draping himself in a little personal glory. Still, the eight-time major winner knows he isn't far behind despite his performance in the opening round.
For just the third time since he finished fourth in 1997, Watson, who at 65 is two years older than Crenshaw, broke par at Augusta National Golf Club. His eight-foot par putt at the last enabled him to post a one-under 71 on a relatively benign morning when the winds were at their calmest.
"I was concentrating on that last putt. I really wanted to shoot 71," Watson said with a glint in his eye. "It had been awhile. The golf course has been beating me up a bit these last few years."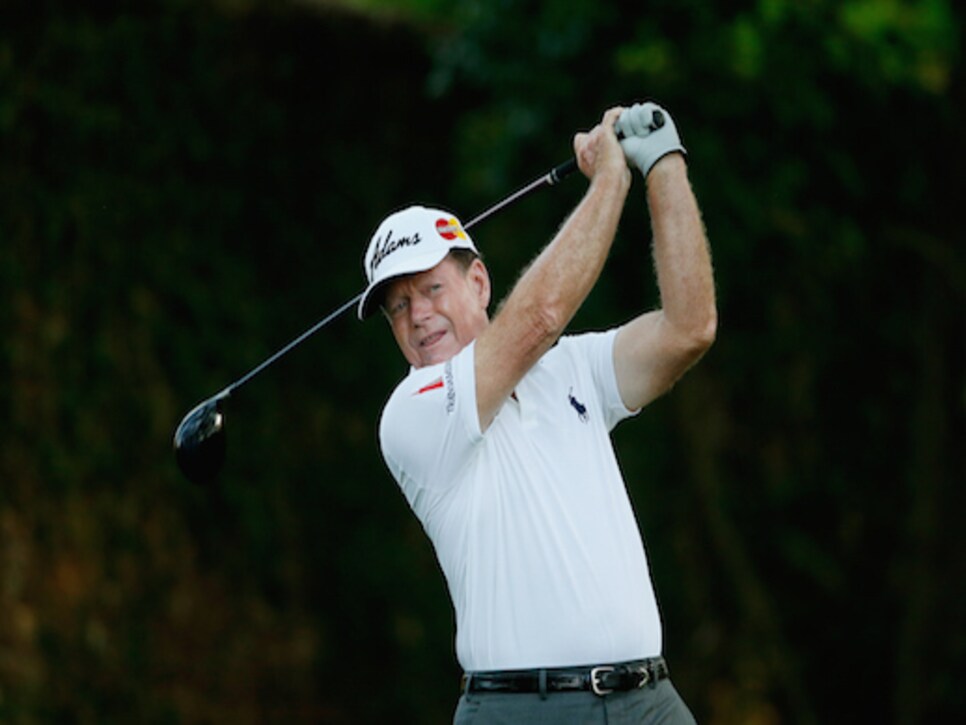 The sinewy strong Kansas native, whose swing has been a model of tempo and consistency, possesses far fewer ways to counterpunch against a golf course measuring 7,445 yards and known for its quick, tricky, firm greens. He snuck in a few jabs, however, including short birdies at three of the par-5s and a pitch in for another birdie at the long par-10th from the right bunker.
"Just your normal birdie at No. 10," he said facetiously.
Watson last broke par in the opening round of the 2010 Masters, when he shot a five-under 67 to partially ameliorate the sting of an 83 the year before, his highest score in 131 rounds. Champion in 1977 and '81, Watson finish T-18 that year. His only other weekend appearance in his previous 17 starts came in 2002 when he opened with a 71 and closed with a 72 for T-40.
"It was old age and treachery," he said of his opening salvo in his 41st Masters. "I've played the golf course enough times to know where I'm supposed to hit it and where I'm not supposed to hit it. I've struggled the last few years trying to hit shots like I used to, when I know I had to hit my best shot. Your ego gets involved. My ego got involved too much the last few years, [but] I played within myself today."
Understanding how much that approach limits him isn't the same as embracing it. He might have tied Gary Woodland and beaten Camilo Villegas by a stroke in their three-ball Thursday, but he wasn't giving in to fanciful thinking.
"I'm not fooling myself too much. I can play better. I made some good swings. I was kind of happy. But I'm not hitting the ball as good as I did last year.
"It's getting closer to my last Masters, very close," he confided, noting that his swing speed with a driver was 104 mph at the end of last year, and he knows he isn't near that just a few months later.
"My game is shortening up. I've lost some distance, and it's happened very quickly. I'm not hurt. It's just getting older. That is THE explanation. You lose your strength, a little flexibility. I can't do the things I once did."
Fortunately, he managed to halt one maddening blunder that he had been doing far too often. "I didn't lay the turf over it today like I do every now and then. I didn't do that," he declared proudly. "And I hope to not do that again Friday, Saturday or Sunday."
Say this for Watson: the spirit is still willing.