Driving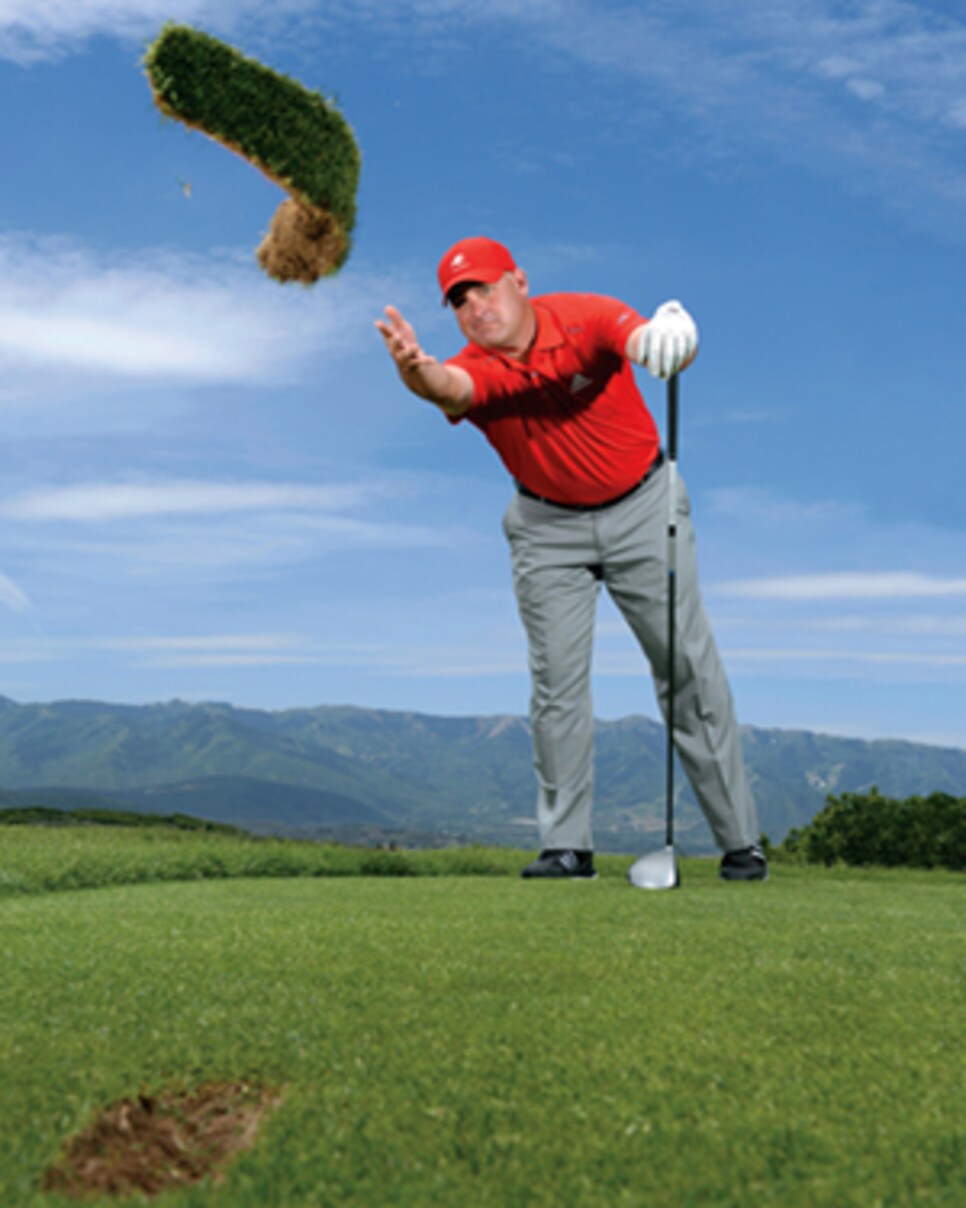 When you take a monster divot with your driver, the best reactions don't come from the guys you're playing with. It's the groups behind you: "Whoa, look at this trench." Or "Holy crap, who did this?" Or my favorite, "No way this fool should be playing the blues."
The driver chunk comes from trying to murder the ball. When you lunge at it with your arms and shoulders from the top, you're all out of sequence. The upper body moves in front of the ball, and all you can do is crash the club into the ground.
Start down by shifting your lower body toward the target. You're making a swing here, not chopping wood. So go easy from the top, Paul Bunyan, and keep your head behind the ball.
Then, when you hear, "D'you see the pelt some guy took on 9?" You can say, "Yeah, what a hack."
5 SIGNS THAT IT'S TIME FOR A NEW DRIVER
1. You love your headcover: "U.S. Open, Pebble Beach, 1992."
2. Your driver was actually made in the U.S.A.
3. The sole plate has more skid marks than the clubhouse turn at Indy.
4. People always ask why you're hitting a 7-wood.
5. The USGA Museum called—they want to complete their collection.
Tom Stickney II teaches at Bighorn Golf Club in Palm Desert, Calif., and The Promontory Club in Park City, Utah.