The Loop
Tom Lehman's busy balancing act
When his second round was completed in the Charles Schwab Cup Championship, defending champion Tom Lehman went to the locker room at TPC Harding Park and changed into his No. 18 Notre Dame Prep football jersey.
In less than three hours, he was on the sidelines in Tempe, Ariz., for kickoff of what turned out to be his son's final high school game, fulfilling his commitment as a No. 1 father.
On Sept. 27, Lehman also flew private from Pebble Beach after the opening round of the Nature Valley First Tee Open. He then skipped three weeks of Champions Tour events to attend games.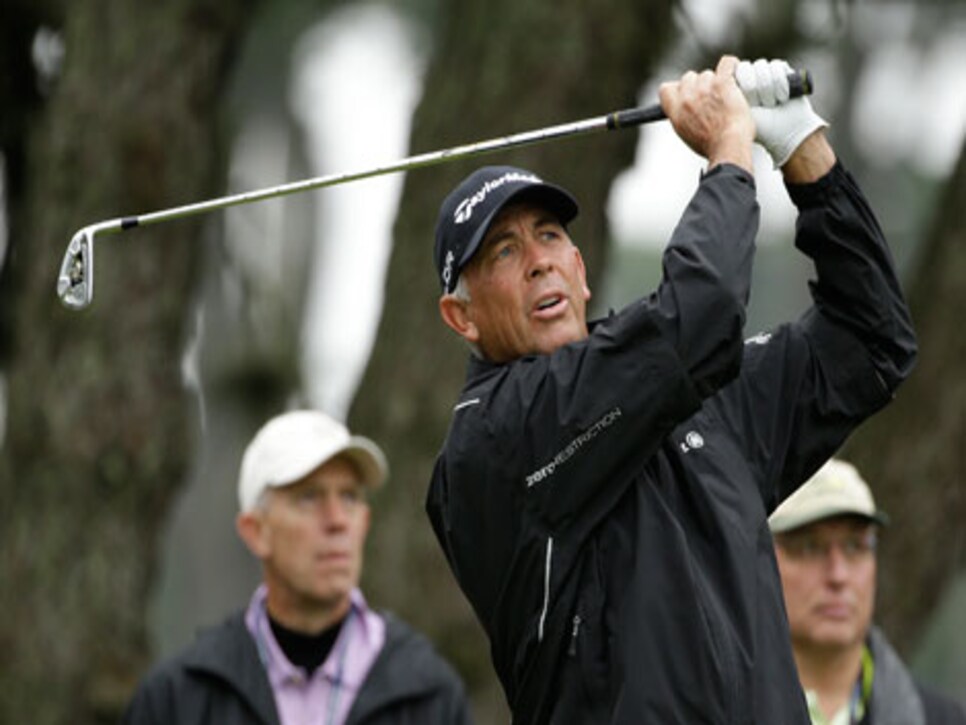 This cost Lehman valuable Schwab Cup points, but the prioritizing of his son's football schedule over his golf schedule was worth it.
"It means a lot to him," Lehman said before his departure 30 minutes away at San Carlos Airport. "With kids, you don't always know what they're thinking. But I do know after the games are over, the first person he's looking for is me."
Lehman played quarterback for Jefferson High in Alexandria, Minn., growing up, and was coached on the art of parenting by his father, Jim, a running back for St. John's University in Minnesota who played briefly for the Baltimore Colts.
Old Tom was an option QB who threw an average of five passes a game; Young Thomas, 18, is a 6-foot-2, 190-pound drop-back passer who inherited some of his grandfather's foot speed and his father's grit.
Thomas, who missed half of his junior season with a fractured vertebra, led Notre Dame Prep to a 6-3 record record until Friday night's 38- 19 loss to Corona Del Sol High. Lehman completed 13 of 34 passes for 152 yards that included a 66-yard touchdown. He also had a long touchdown called back earlier in the game by penalty. For the year he completed 115 of 242 passes for 1,498 yards and 13 touchdowns.
"He drops back, steps up, makes throws, scrambles," Lehman said when asked to describe his son's game. "He makes his share of mistakes like everybody does, but he's won some games for them. He's not the greatest quarterback in Arizona, but potentially he's a great quarterback."
This is because Thomas is an all-around athlete who played first base, third base and pitched for Notre Dame Prep's state championship team. As for golf, he could be a late bloomer like his father, who didn't have success on the PGA Tour until age 33.
Two years ago during the British Open, Lehman sent his son to work with instructor Jim Flick at the TaylorMade facility in Del Mar, Calif. Soon after Lehman received a call from Flick.
"He said, 'I thought you were a typical dad who thought your kid is better than he really is,' '' Lehman said of the late teacher. " 'But let me tell you right now: Your kid is the most naturally athletically gifted golfer I've ever worked with. If he wants to be somebody special, he can be.' ''
Dad is pretty special himself. Arriving back at the home where he was staying south of San Francisco at 2 a.m. Saturday, he shot the day's low round, a 65.