Tour Life
Tom Kim, Scottie Scheffler celebrate their birthdays together, freak out over sparkling candle
Tom Kim and Scottie Scheffler went absolutely crazy in the Hartford area on Tuesday night celebrating their birthdays. Just kidding. They went out for pizza and then had dessert in. Hey, what were you expecting from a guy whose idea of a wild night is eating popcorn in bed with his wife?
Anyway, it looks like the two buds had a great time. Here's the World No. 1 posting about Kim going out for birthday pizza: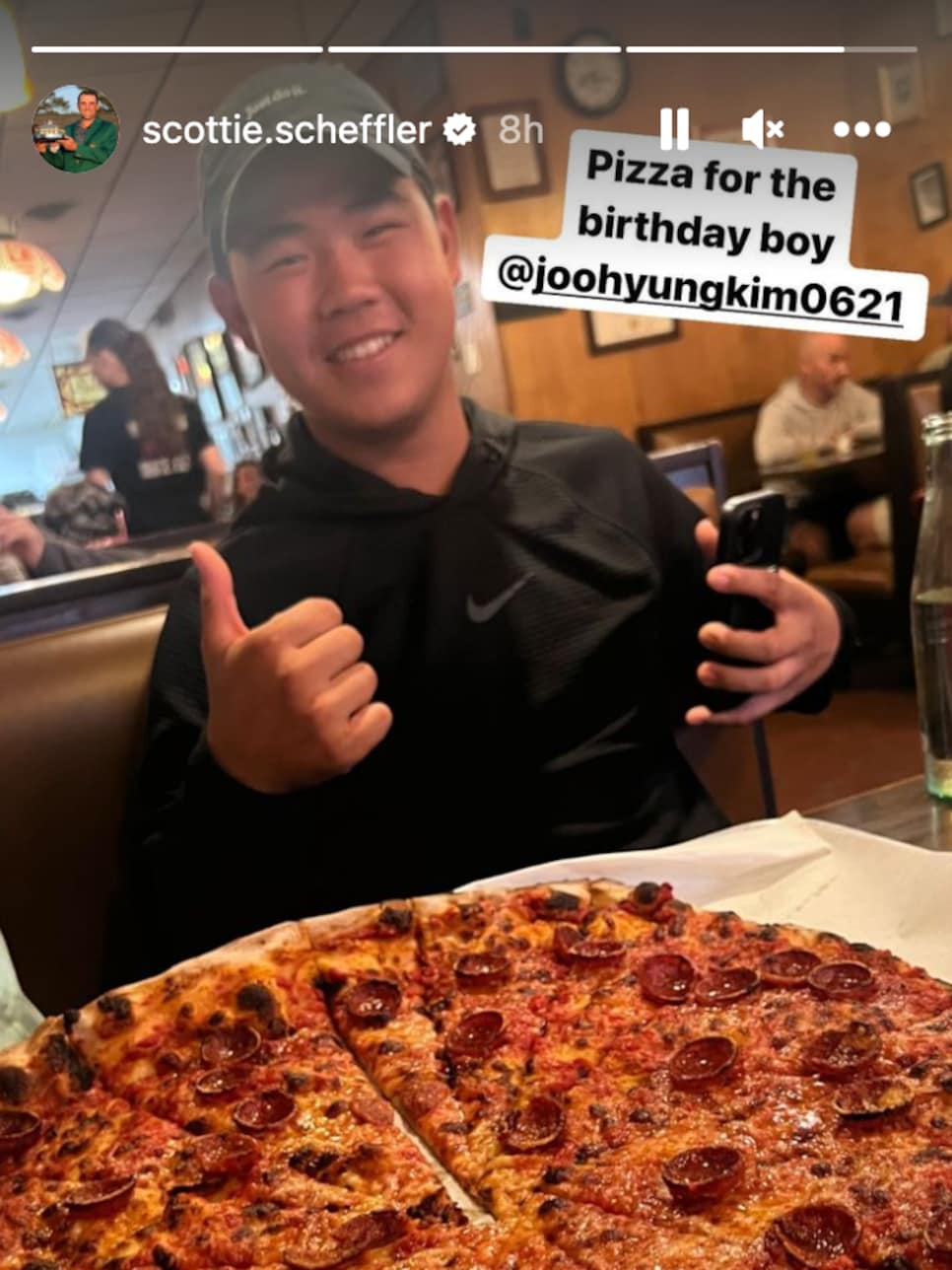 Looks good. Also, classic Scottie to not mention that it's his birthday also. Both golfers were born on June 21, but while Scottie turned 27, Kim turned 21. Isn't turning the same age as the day of the month you were born good luck? It could be Kim's week at the Travelers Championship . . .
That is, if he can recover from all the festivities in time for his Thursday tee time at TPC River Highlands. Kim also posted about the fun night and shared a video of the two being slightly startled . . . by a sparkling candle.
Awww, that's sweet. Good luck this week, you crazy kids.