Home Sweet Home
In Philly version of 'Parasite,' man claims he refurbished and lived in an empty Veterans Stadium concession stand for years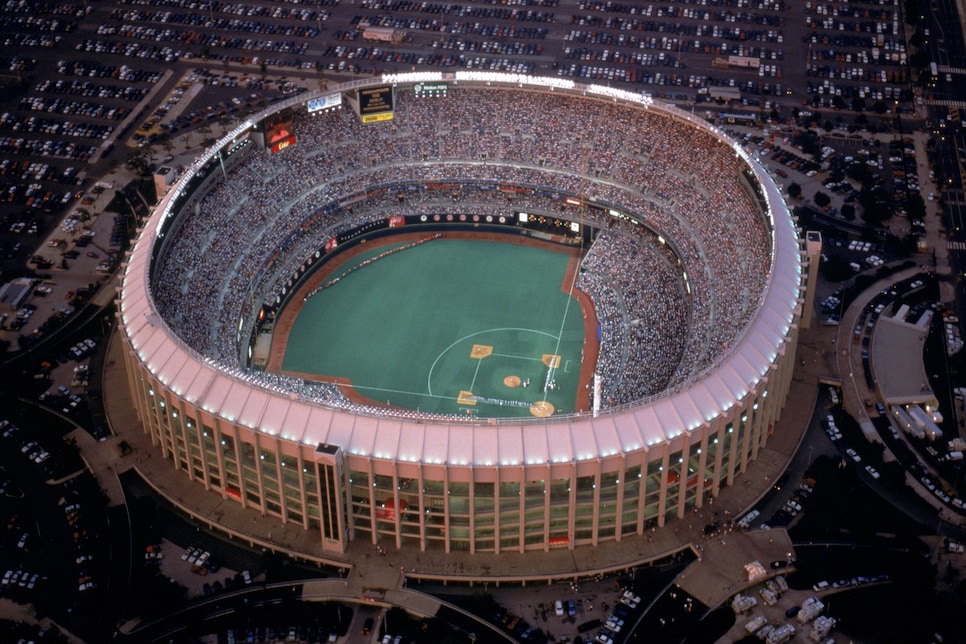 Mortgages are a drag. Rent is even worse. You could always live with your parents, but pick your poison carefully. Do you want a landlord who's ripping you off or one that doesn't let you play Xbox after 10 p.m.? Tough call. For Vietnam veteran Tom Garvey back in 1979, however, there was a third, far more bizarre option:
Spend three years of yourlife living in a secretly refurbished concession stand inside Philadelphia's legendary Veterans Stadium.
Recently profiled by the Philadelphia Inquirer, in his new book 'The Secret Apartment: Vet Stadium, a Surreal Memoir', Garvey recalls the incredible chapter of his between 1979 and 1981, when he took a job at his uncles' company overseeing the parking at the infamous "Vet." He was given a key to a rarely used entrance to the stadium and an office, which just so happened to be across from an empty concession stand in a low-traffic corner of the 200-level concourse near Gate D. One night in '79, while prepping the lots for the arrival of Pope John Paul, Garvey and his crew slept in the office and adjacent concession stand to make sure everything went off without a hitch. The seed was planted.
According to Garvey's very tall tale, which has been corroborated by Philadelphia Eagles' Hall of Famer Bill Bradley, former Electric Factory manager Michale McNally, and Garvey's cousin Terry Nilon, he contructed the secret apartment so that when you opened the door to the empty bay, all you could see was a wall of cardboard boxes. Hidden at one end of the boxes, however, was small corridor that opened into an 1,800-square-foot apartment that was equal parts George Costanza and 'Parasite.'
Garvey furnished the apartment with a bed, sink, fridge (stocked with beer), stereo, coffee maker, hot plate, and seating for guests. He even carpeted the bachelor pad with the Vet's infamous astroturf. Initially he held halftime parties during games, but when those started attracting too much attention, he put a stop to them. Instead, he says, wives of the players would use the apartment to wait for their husbands after the game.
"We'd put music on the stereo and have a drink," he said. "The husbands would join their wives and have a beer, and then the lot traffic would pull out and we'd get their cars and have dinner."
"You go in there and you think it's just a root beer stand with a bunch of stocked-up boxes," the aforementioned Bradley said of the apartment."Then it opened up into a better apartment than I had in Center City."
The stories like that are endless, including rollerskating sessions around the concourse at night and the time Garvey once woke up in the wee hours of the morning after a Phillies rain delay and watched the rest of the game in his bathrobe and slippers. We won't spoil the rest of the nuggets for you here, you'll just have to read the book, but needless to say Garvey deserves a statute right up there alongside Nick Foles, Dr. J, and Rocky. Just tell us where and when and we'll be there to cut the red tape . . . and maybe scope out an "apartment" or two while we're at it.