The Loop
Today in questionable golf attire: spandex leggings
Welcome to "Today in questionable golf attire," where we take a look at questionable golf attire and deliver a verdict. Today's conundrum: spandex leggings.
Golf Digest verdict: OK, so what's the problem? Kidding. Sort of. Part of us wants to say go for it, but these are a bit too tight to wear on the golf course unless you're driving a beverage cart and looking for tips. They are workout clothes, not golf clothes. Here, we did some detective work. Take a look at the photo from the website of the apparel company, Hard Ninety, that makes them: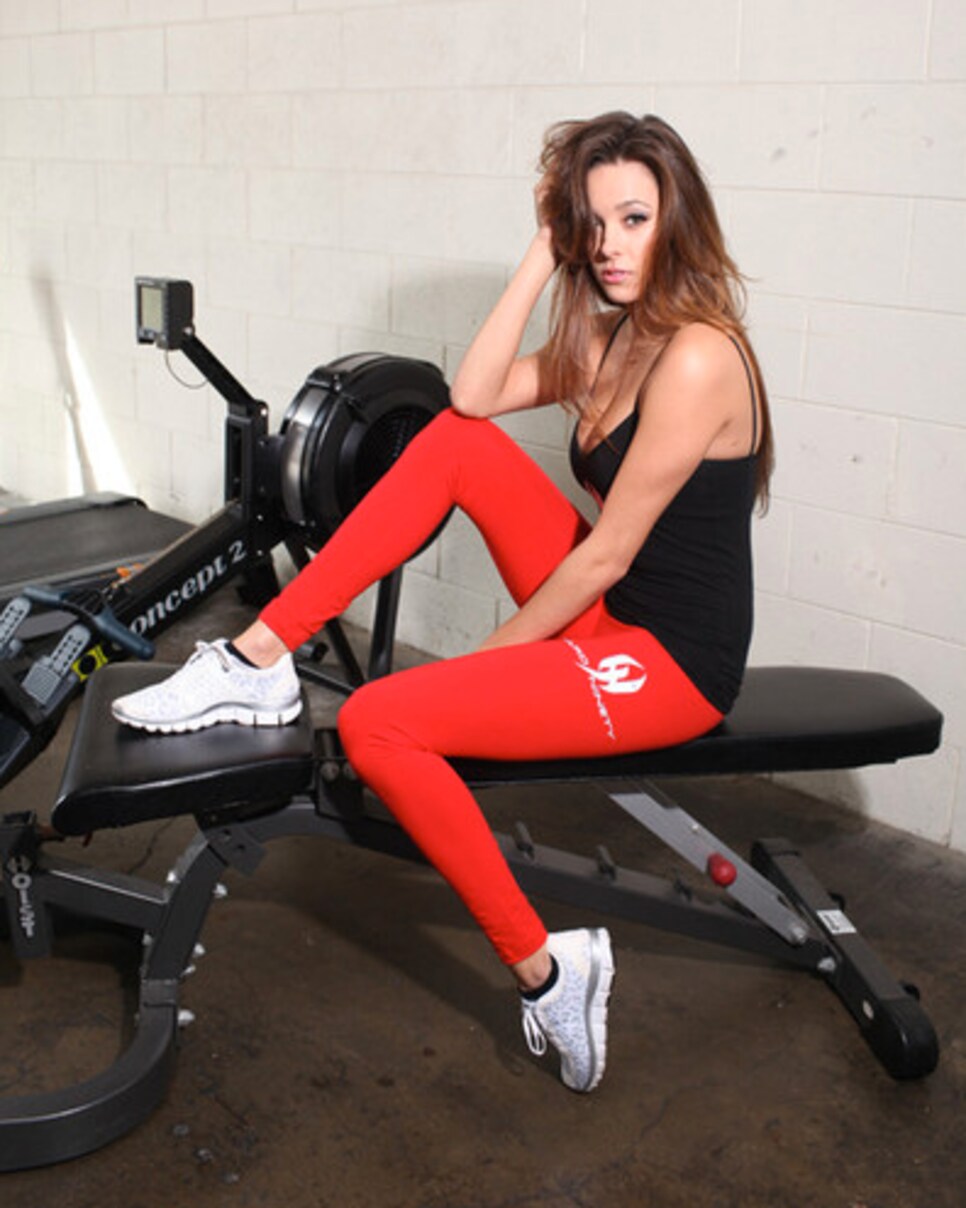 See? That settles it. They're workout clothes. Good for the gym or the box (CrossFit lingo!), but not the course. To be fair to the young lady in the first photo, though, it appears she's wearing this outfit to the driving range. We'll allow that.