The Loop
Today in questionable golf attire: High-top shoes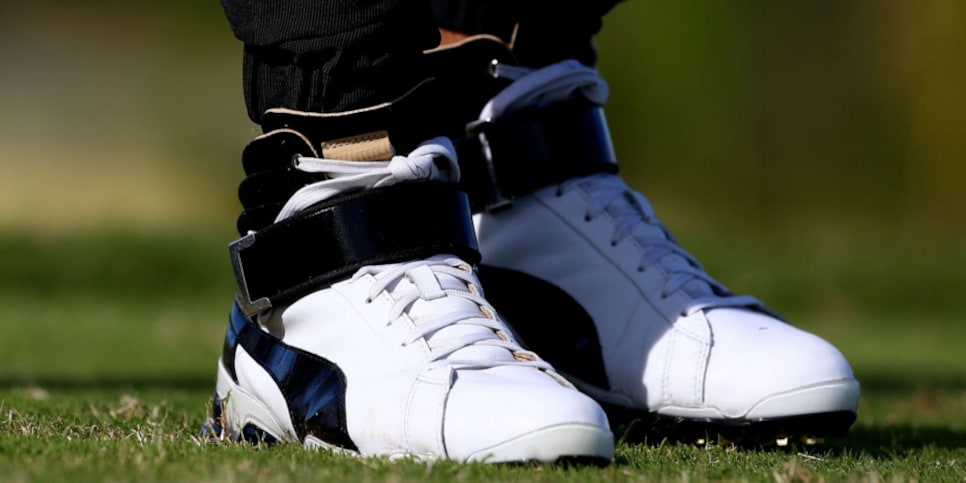 There are often odds regarding sports fashion. Sidewise-titled caps were deemed sacrilegious in Major League Baseball, yet kids across playgrounds began wearing hats off-center. Some view the Oregon Ducks's ever-changing, effervescent jerseys as revolutionary; to others, a gimmicky disgrace. The NBA's long sleeves...well, those are universally hated, proving there's hope in finding common ground.
However, a point of variance in golf fashion emerged this week at the PGA Tour's Hyundai Tournament of Champions: High-top shoes.
The style, which will be brandished by Brooks Koepka and Rickie Fowler this year, isn't necessarily new to the game, but it's one of the first times the pros have rocked such kicks in tournament play. Judging by Twitter, the high-top reviews are across the spectrum:
The Golf Digest verdict: Sure, why not? Miguel Angel Jimenez's offbeat Italian footgear partly fuels his Most Interesting Man in Golf persona; why can't Koepka and Fowler -- the latter already known for his distinctive fashion -- flaunt their own spirit?
En masse, golf resides in a conservative tone, and though this design might not be our cup of tea, we applaud Koepka and Fowler for thinking outside the box.