The Loop
To eliminate guesswork, Wilson and caddie take to a script
KAPALUA, Hawaii - If the pre-shot routine is integral to a golfer's performance, then what Mark Wilson is trying this year is perhaps the next logical step.
He has instituted a pre-shot routine with his caddie, Chris Jones, before his pre-shot routine.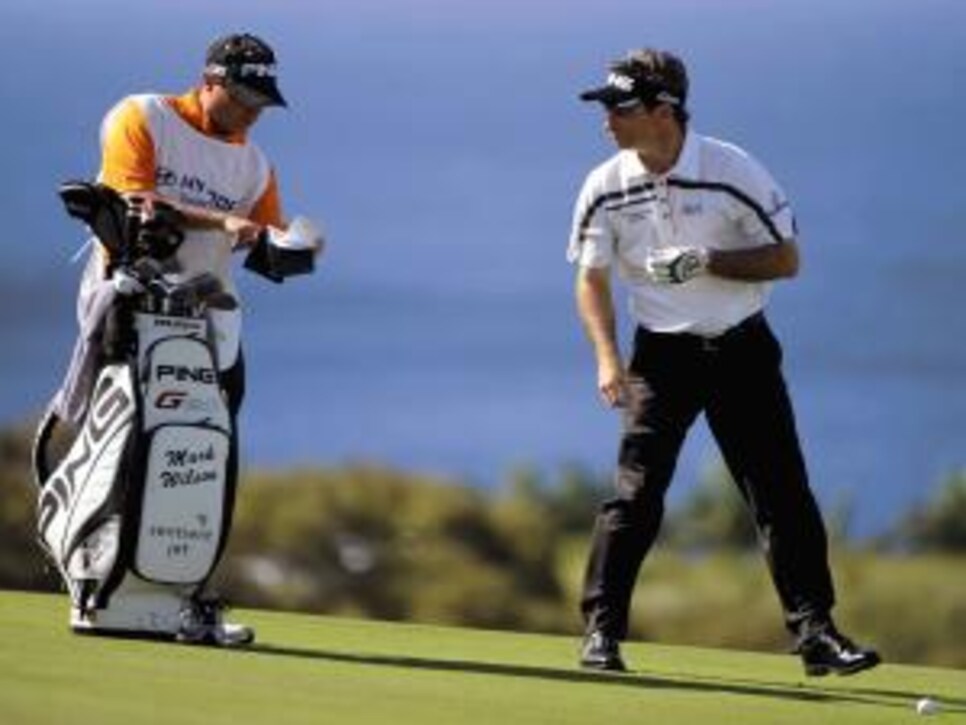 In an attempt to foster an even greater comfort level with each swing, Wilson came up with the idea of formulating what one might call a script that he and Jones can follow, depending on the situation, when they discuss the next stroke at hand.
"We thought that maybe we need a better process for each shot, a little more consistent process of communication for how to deal with a shot," Wilson explained at the Hyundai Tournament of Champions, the season-opening event on the PGA Tour. "Chris has always been good at reading me, and if I pull the club and show confidence he needs to just let me go. And vice versa, if he sees me hesitating and repeating the numbers for the yardages, he needs to step in and give his opinion."
"It's a great idea, and it's worked great so far," said Jones, who has caddied for Wilson for seven years. "It makes it easier on me to know what he wants to hear and what he doesn't want to hear. It makes the whole process more simple, that's all, and that's what you want in
golf is simple."[#image: /photos/55ad745ab01eefe207f6ab32]|||MWilson2.jpg|||
Wilson and Jones talked over the idea just after Christmas, and then sat down at Kapalua and took pains to write down their communication parameters during that period of time after they arrive at the ball for the next shot.
"It's an if-when kind of thing. It is a script, yeah," Wilson said. "We tried to come up with every scenario possible so there are no surprises out there when we get to that moment of preparing for the shot. When you have 45 seconds to pull the trigger, you don't want any surprises -- from either side. This just makes it a more formal approach, a set process to address whatever situation comes up."
"Nothing changes in our relationship or talking with each other on the golf course. This is mainly dealing with shots into the green, though we've covered tee shots and everything else. It just eliminates doubt, cuts out a lot of needless talk, and it's one more thing to try to see if we can do things better on the golf course."