The Loop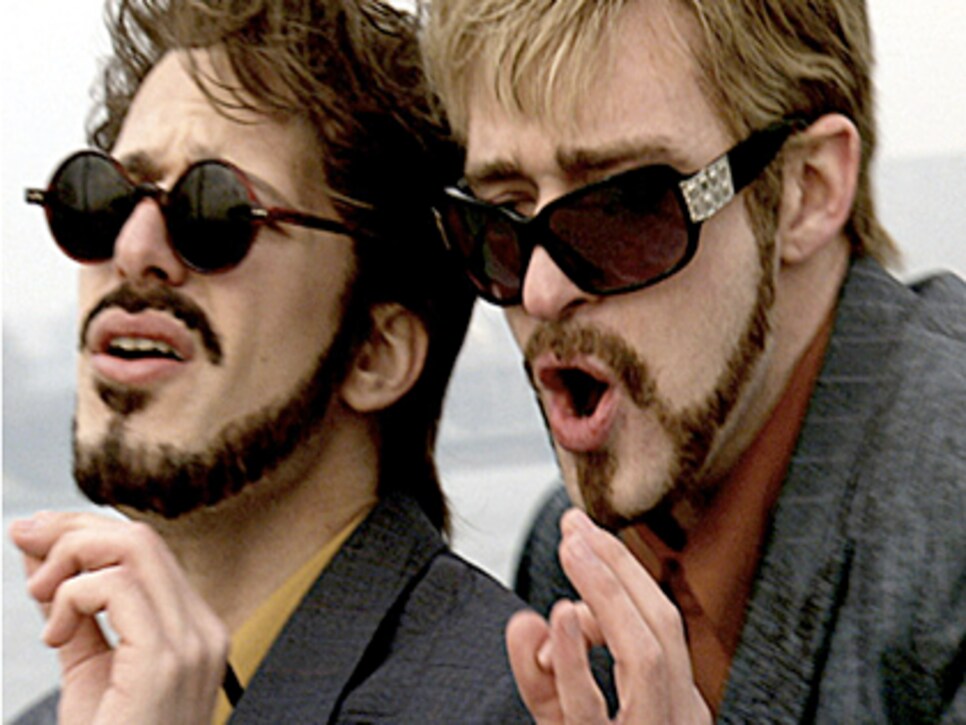 I wonder if Lucas Glover's win at Bethpage might inspire a "Glover Lover." I think I did.
I've been flooded (more like a light rain) with comments. The common theme: Matt, you were rough on the U.S. Open winner.
Two blog posts ago, in the middle of my (edited) Amsterdam trip report, I used a paragraph to express frustration with Glover's inability to share emotion with the invested audience. I was mostly concerned about myself, which is another common theme. But after such a life-altering victory at Bethpage for Glover, I was disappointed with his lack of react. As a fan of the game, all that I ask is to break me off a slice of the experience regardless of the outcome. And I mean it in the simplest of terms: Thrill of victory or agony of defeat. If you show me no thrill of victory after winning a major championship and a mountain of money, I wish upon you an agonizing defeat.
I don't know Lucas Glover. From what I hear and read he's a good guy and a great stick. Fine. But no apology. I didn't attack him, I attacked his presentation. And he deserved it. Even he apologized for being boring.
What is the source of my venom? Why do I care enough to take time to banter about it?
In addition to my passion to grow the game I love (and get paid to follow), it must be my old photo instincts. As a photo editor for 11 years, I learned early on from Steve Fine, Director of Photography at Sports Illustrated (and countless members of his staff who I consider mentors) that the golfers who photo geeks should pull for wear solids not stripes. And the colors of their clothes are best in shades of red, yellow and blue (not white or black). I learned that critical putts or shots look much better in low sunlight (long shadows) and that it never hurt if players scrolled emotion across their chest as often as ESPN scrolls scores. Quite simply, that formula made for better images and thus, a better looking magazine.
Annika is the sweetest person on earth and I've always considered her cute in golf attire. She's one of only four or five players in the history of producing photo shoots to ever thank the entire crew. And she did it with hugs and hand-written letters. Classy and to be commended. But she has also had a long and distinguished career of boring pictures. She was down the middle of the fairway (no recovery from the rough or bunkers), then on the green, she'd make the putt, crack a smirk just below big sunglasses, she'd threw up a limp-wristed wave and then kissed shiny trophies. If you piled up all of her Golf World covers over the years of being the best, you'd have a healthy substitute to Tylenol PM. Great golfer who made for bad pictures due to lack of visible spirit. She got better as she got older and became more comfortable in front of big crowds. Dominating? Yes. But it was still a long way from entertaining.
There are other golfers who I never want to win again. A Vijay Singh, Henrik Stenson, Geoff Ogilvy, Retief Goosen milkshake of emotion would taste like dry ice. That's why I love Tiger, Sergio, Anthony Kim, Paula Creamer and . . . well . . . there's the rub: there aren't many more to choose from. I give credit to Phil for his lame leap after he sank his winning putt at the 2004 Masters. At least he tried.
I get that the U.S. Open, more than any other tournament, rewards the heartless plodders. But that's why I used to love the Masters (prior to the course changes) because it produced rabbits as winners, not turtles.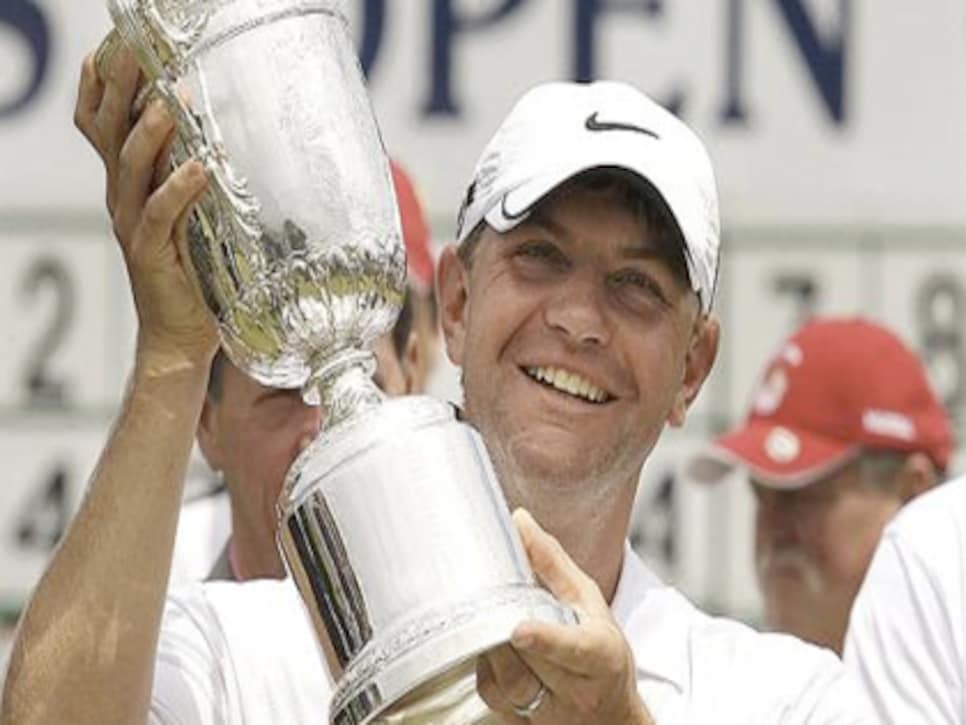 *Holy Hatchet Job, Mattman! Your rabid diatribe against my fellow Clemson alum, Lucas Glover, was a little excessive, wasn't it? You don't have one of those dreaded khaki and white negativity fetishes, do you? Have you read Rick Reilly's sedate and objective viewpoint? Between the two of you, Lucas has been severely de-boned, cauterized, caramelized, skewered, and frickaseed.
Would you have preferred Ross Fischer, or perhaps David Duval? I don't know much about the Fischerman, but is there a more sullen, expressionless, reclusive, and uncommunicative golfer this side of Scott Hoch than Mr. Duval? He makes Lucas look like a Jack Russell terrier with A.D.D. on speed.
Of course, the entire civilized world and portions of New Jersey and Tennessee wanted Phil to win. I was pulling hard for him (and Lucas) too.  But we can't wait forever while Phil is being Phil and going wide left at Winged Foot and missing 3-5 footers at Pinehurst, Shinnecock, and Bethpage. Phil Mickelson usually is in serious contention playing the front nine of the Open's final round, but then turns it over to his evil twin, Mel Phickelson, to play the back. It's the U. S. Freaking Open, not the Beautiful People, G-5 Owners, and Charismatics Invitational.
Sometimes you get your Hogans and Arnies, your Jacks and your Tigers. But occasionally, you get your Jack Flecks, your Ed Furgols, your Michael Campbells, and yes, your Lucas Glovers. I too wish that Lucas would be more flamboyant, more demonstrative and ebullient, and would grin like a mule eating briers; and in a faux Boo channeling, would ride his Scotty Cameron around the 18th green in celebration. However comma we don't get to choose our Open winners; and they shouldn't be forced to apologize for having the temerity to insert themselves into our fantasy.
Mattman, methinks mayhaps you should have cracked another Heineken (or 11) and biked a little slower through Amsterdam's red light district in an effort to rid yourself of Lucasitis. The forgoing jabs notwithstanding, I always look forward to reading your diatribes and docutribes. Anybody who takes a week off from their hectic travel schedule and goes to freakin' Amsterdam is most worthy individual and not one with whom to trifle. Welcome back, Bill.*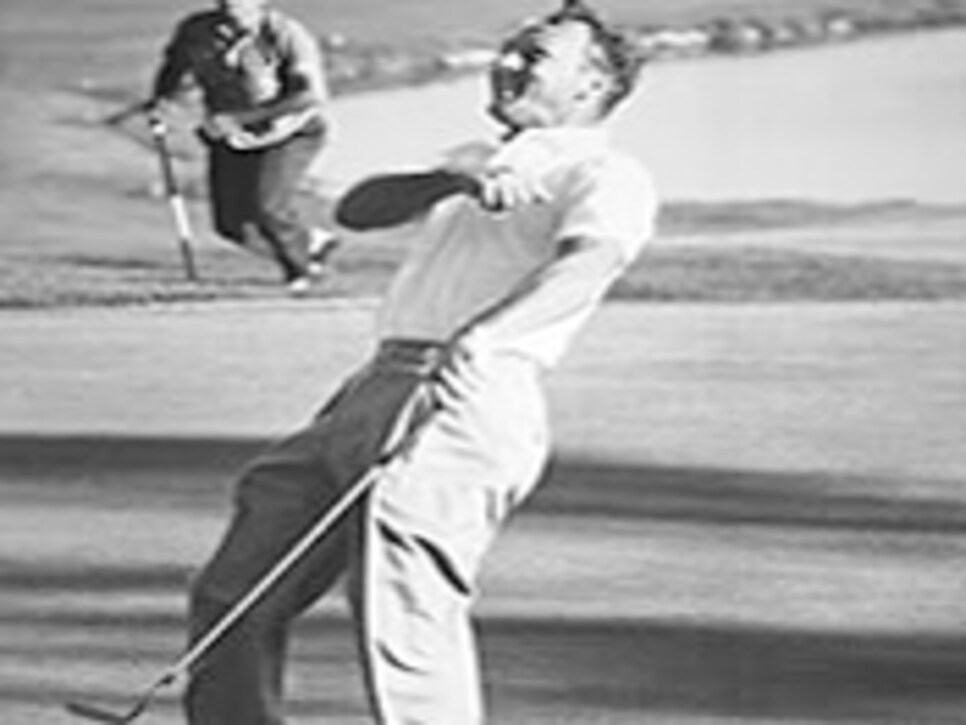 Do you have a question or comment for me? If so, click here and send it in. I'll try to answer it via e-mail, on this blog or in the pages of the magazine.