News
Titleist unveils prototype 818 hybrid at John Deere Classic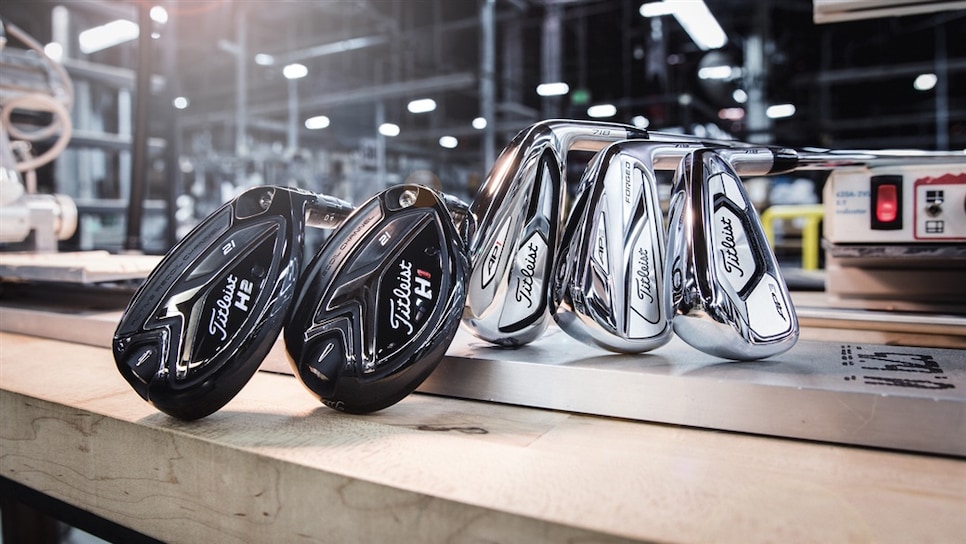 Players taking part at this week's John Deere Classic will get a first-hand look at Titleist's prototype 818 hybrids as the company is bringing them to TPC Deere Run.
Although the company is mum on details, photos of the clubs appear to confirm a few things, including the addition of a weight on the toe, which could be similar to the company's current SureFit weight on previous products that helps make center of gravity adjustments. From there it appears there are numerous similarities to its 816 line, including two models (the larger H1 with a round profile and the smaller H2 with a pear-shape profile) as well as the use of Titleist's "active recoil channel" that boosts face deflection.
The unveiling comes just two weeks after the company introduced its new 718 irons at the Quicken Loans National and is in keeping with the company's recent move to introduce hybrids in the same year as its irons, instead of with its wood line.
If the new 818 hybrids stay true to their predecessor (as it appears they are), then the H1 is designed for players who use more of a sweeping attack angle into the ball while the H2 is aimed at players looking for more of an iron-like hybrid shape and a hybrid swing that makes more of a descending blow.
According to Titleist, its tour validation process is, "one of the most crucial checkpoints on the path to launch. … Once a prototype has passed this vital test it is one step closer to receiving a final stamp of approval."
Although there is no official word when the hybrids will come to market, history would suggest a fall launch is most likely. As for this week, expect a number of pros to put the clubs in play at the Deere.