Equipment
Titleist puts new C16 driver on USGA conforming list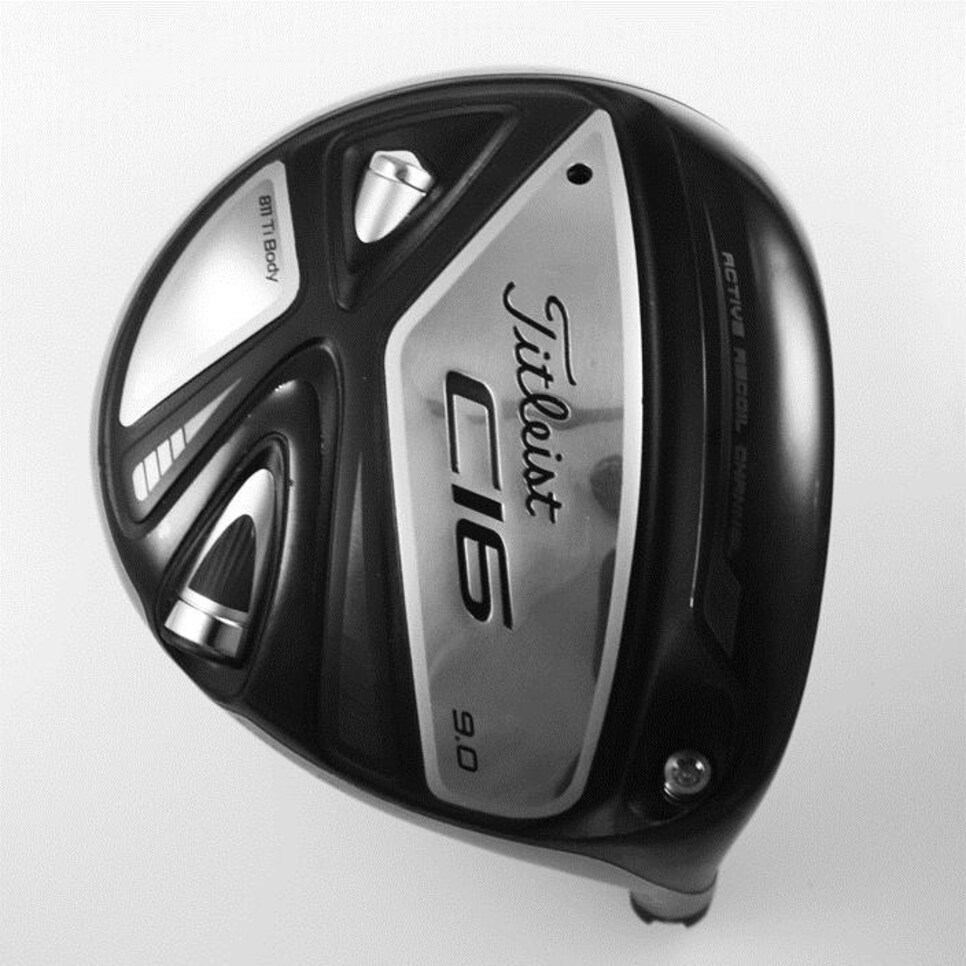 This week's list from the USGA of conforming driver heads features a new entry from Titleist. It's unusual timing for the company, which typically doesn't introduce new drivers on tour until mid-summer, but the Titleist C16 seems to signal the company's first foray into an adjustable-weight driver.
Despite the intriguing Masters week timing, a company spokesman said the C16 "will not be a tour-played driver." Most Titleist clubs typically are developed for tour player usage, but there is a segment of the Titleist product landscape that is geared to players outside of the professional game, like its NXT Tour and Velocity golf balls and its AP1 iron franchise.
The accompanying photograph with the C16 listing shows what appear to be a weight in the rear portion of the sole. According to the USGA description, the driver features labeling that indicates a "Ti 811 Body," which is likely a reference to the use of titanium alloy 8-1-1. The listing also refers to an "ATI 425 thin crown." ATI 425 is a proprietary high-strength titanium alloy used in the aerospace, defense, industrial and medical fields. The USGA listing also notes that the face includes the label "SP700 Radial Face." SP700 is another specialty titanium alloy that is usually higher-priced than the titanium alloys used on many typical mainstream drivers. It has a higher strength rating than standard 6-4 AV titanium.
Titleist last introduced a driver in the U.S. in the fall of 2014, the 915D2 and 915D3 models. The company typically introduces new drivers in the fall of even-numbered years.