Golf balls
Titleist's limited-edition Pro V1 'left dot' has a very specific player type in mind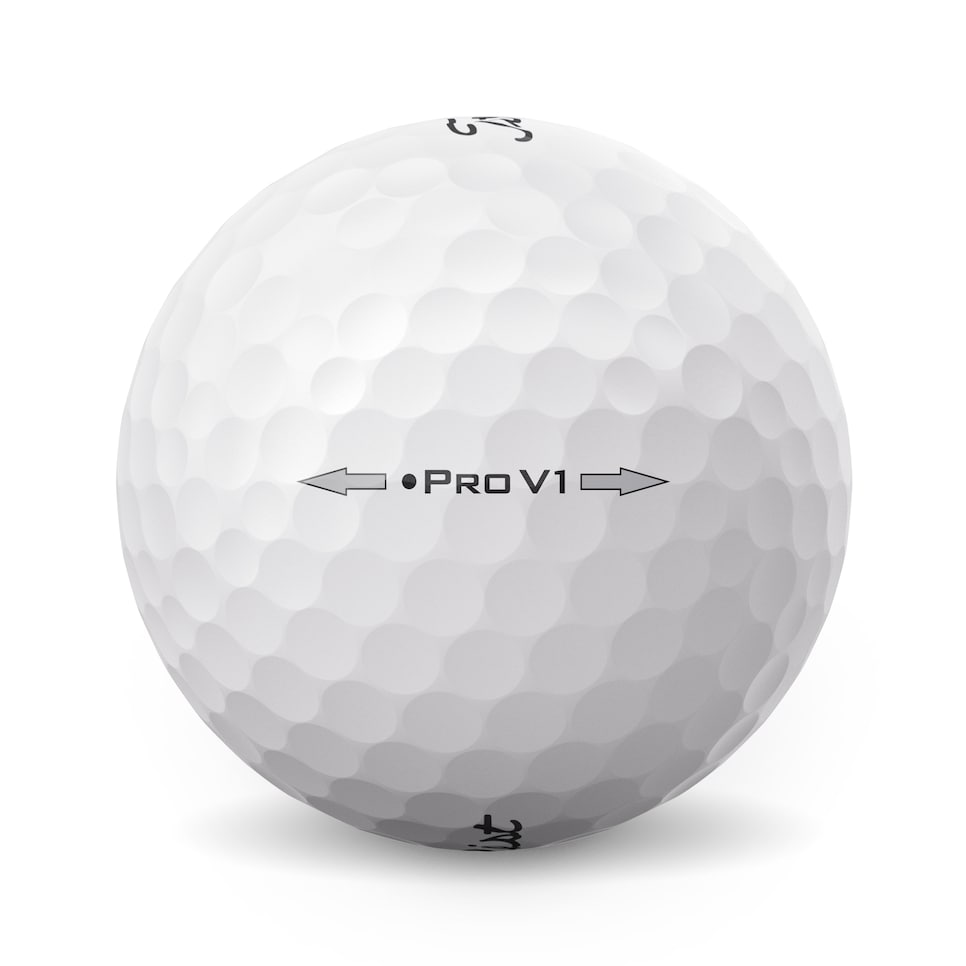 What you need to know: Titleist is introducing a very limited run of its Pro V1 "left dot" model, a low-launching, low-spinning version of the Pro V1. The ball will be available in limited quantities at Titleist.com and select pro shops while supplies last.
Price/Availability: $50 per dozen; available Sept. 1.
The deep dive: In the fall of 2019 Titleist added to its Pro V1/V1x line of golf balls by making its Pro V1 "left dash" model—a ball designed for high launch with low spin and previously only available to tour players and elite amateurs—available to consumers. Now the company has another such version, the Pro V1 "left dot" it is making available in, as the company puts it, "incredible limited capacity."
The "left dot" moniker refers to the dot to the left of Pro V1 on the ball's sidestamp. The model will be available through Titleist.com and select pro shops beginning Sept. 1. Think of it as the golf-ball equivalent of the underground menu at In 'N Out Burger—with less availability.
"This version has been on tour for a few years," said Jeremy Stone, VP, golf ball marketing for Titleist. "On any week you'll see between six and 12 players using it." Henrik Stenson, who was fighting shots that went too high, used it to win the Open Championship in 2016 and more recently, Tony Finau captured The Northern Trust using the left dot.
The left dot is designed to be a lower-spinning, lower-flying Pro V1 with similar feel to the standard version. The ball uses a slightly modified core and casing layer as well as deeper dimples than the standard Pro V1.
In the current Titleist lineup of premium multilayer urethane cover balls, the breakdown goes as follows: the Pro V1x is designed for high launch and relatively high spin; Pro V1x left dash is designed with a higher launch and lower spin in mind; Pro V1 is aimed at a mid-launch and mid-spin; and the softer-feeling AVX produces the lowest launch and lowest spin of the four balls.
Stone was quick to note that while the AVX and Pro V1 left dot are both low-launch, low-spin balls, there are specific differences. "The left dot is firmer than AVX and with more greenside spin, both of which better players tend to prefer," he said.
The ball is what Titleist refers to as a "custom performance option," which is designed to fit players with very distinct needs and preferences. "They might launch in a slightly different window to fit a player's eye, offer slightly more or less spin, or feel softer or firmer," Stone said. "CPO's give us more tools in the toolbox to optimize and personalize performance for a small percentage of the hundreds of players we work with weekly on tour."
And now everyday players, too. "We will ask golfers what they think of the ball," Stone said. "It might go back to being a tour-only option or it might go beyond that. We're anxious to have golfers tell us their thoughts and solve that riddle."
The Pro V1 left dot will retail for $50 per dozen, the same as the standard Pro V1 and Pro V1x.
Find the right club for your game with our new Hot List interactive: