The Loop
Titleist offers new models, grinds in Vokey TVD wedges
Ideas for Titleist wedge guru Bob Vokey become real on the grinding wheel. The latest updates are to the Vokey TVD (tour van design) line. New models include the TVD-M grind, with a crescent-shape, mid-bounce sole, and the TVD-K, with a wider, more cambered sole.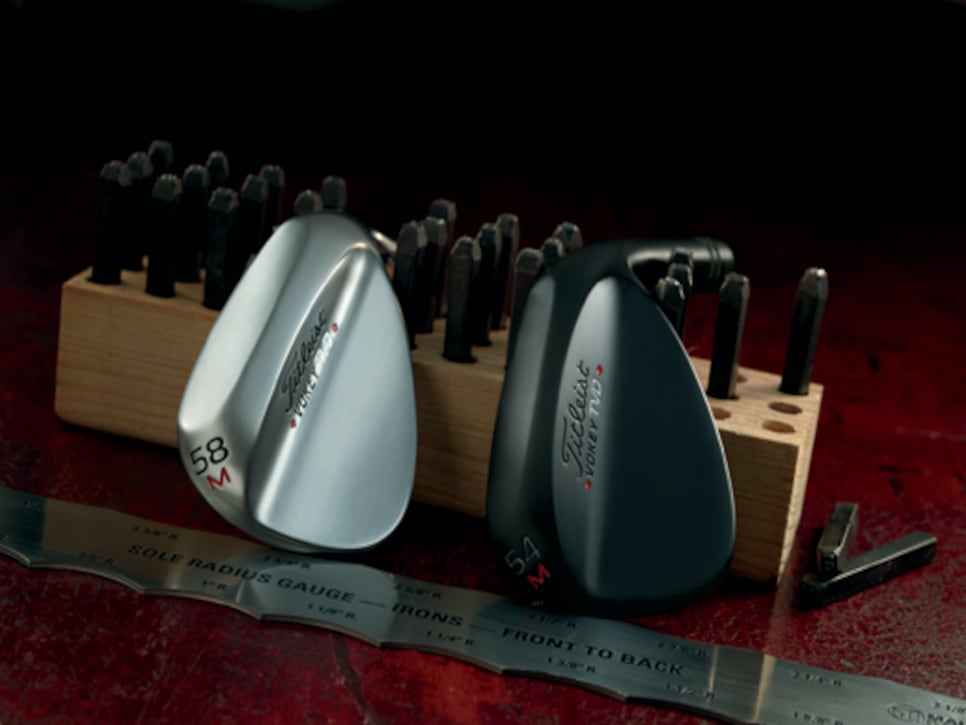 Compared with Vokey's recently launched SM5 line, the TVD-K grind sole isn't as wide, and the TVD-M has more effective bounce. Both grinds use the same TX3 grooves found on the SM5 wedges, which have more depth for better spin and distance control.
The TVD models are available at the WedgeWorks Exclusives line on vokey.com ($160).
*Want more stories about equipment? Signup to receive Golf Digestix, a weekly digital magazine that offers the latest news, new product introductions and behind-the-scenes looks at all things equipment. *