Equipment
Titleist New Releases (2023)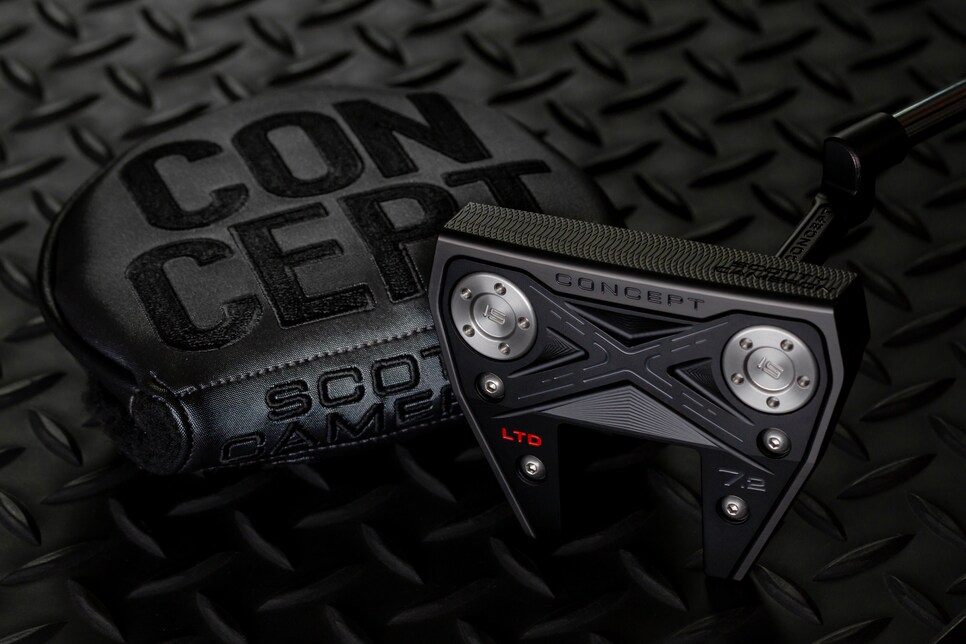 NEW: Scotty Cameron by Titleist Phantom X 7.2 putter emerges from prototype stage: At the Zurich Classic of New Orleans, Davis Riley was part of the winning team (along with Nick Hardy) using a Scotty Cameron by Titleist Phantom X 7.2 tour prototype. That design now goes from the prototype stage to a limited-edition offering as the Scotty Cameron Concept X 7.2 LTD putter, which combines the Phantom X 7 head with a tour-inspired plumbing neck.
Riley, who played a blade throughout college at Alabama and on the Korn Ferry Tour, made the switch in early 2022 to the Phantom X mallet looking for added stability with the toe flow he prefers.
"The way it looks, all the square lines, I feel like it frames the ball really well and everything sits super square," Riley said. "I've always been a big believer in that putting, if you're really comfortable looking over and everything feels square, it's just going to set up for good putting."
The Concept X 7.2 LTD putter has won multiple times on the DP World Tour, most recently at the D+D Real Czech Masters where Todd Clements captured his first career tour title.
The putter brings with it all the technological hallmarks, including the high moment of inertia of a mallet head with the toe flow of a blade. The multi-material head boasts a solid 303 stainless-steel body with a 6061 aircraft-aluminum flange and sole that helps increase stability. The putter comes right-handed in 33, 34 and 35 inches and left-handed in 34 inches with two customizable stainless-steel heel and toe weights. The face is dual-milled, and its Tour Black finish and cherry dot sight line create an appealing look. Completing the package is the new Pistolero Plus grip—with its larger profile in the top hand location near the end of the grip and the thicker, less tapered low hand profile.
The Concept X 7.2 LTD will be available in select Titleist golf shops worldwide beginning Sept. 15. $750.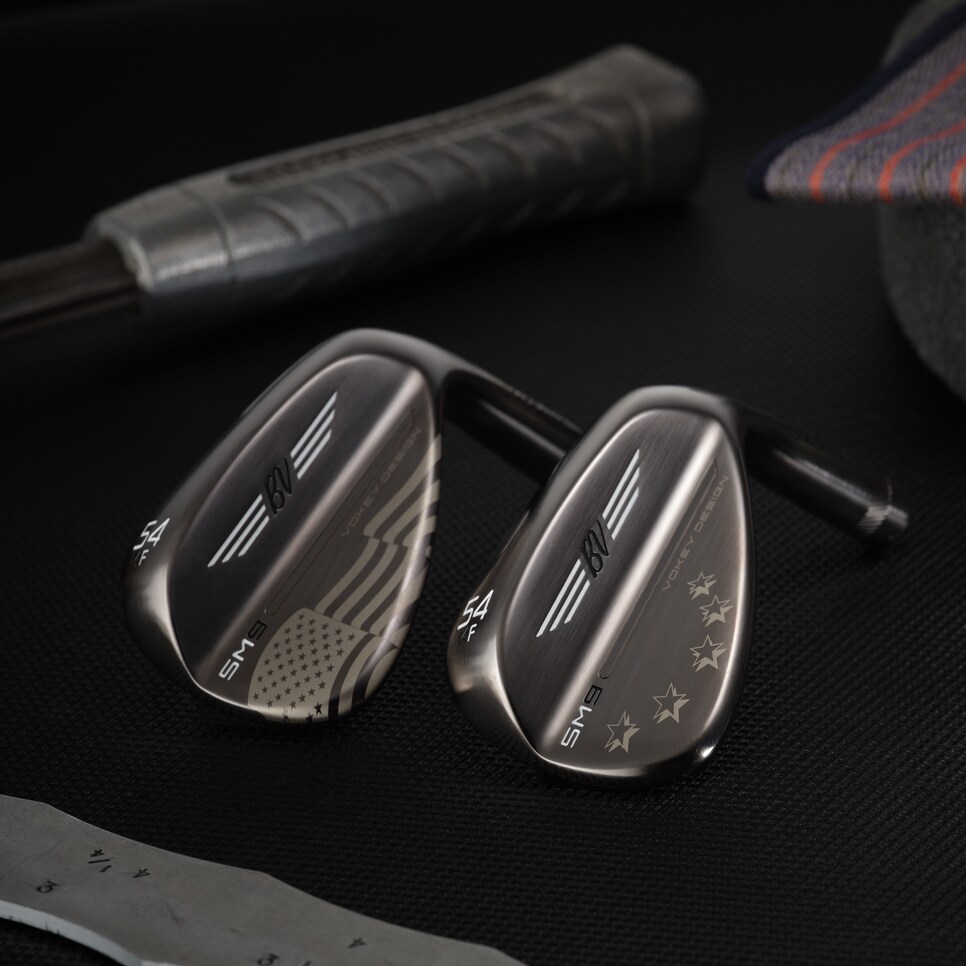 Vokey Design SM9 wedges custom U.S., Euro flags: It's not just specially selected U.S. and European Ryder Cup team members that get the exclusive team swag. In the case of Titleist's Vokey Design wedges, average golfers can get the same treatment. The company is offering custom SM9 wedges that feature a laser etching of the U.S. or European flag logos on the back flange. Those special edition wedges will be provided to all players on both teams using Vokey wedges. That same look is now available for purchase, as well. The U.S. and European flag designs are now a custom engraving option on any SM9 wedge with a Brushed Steel finish that is ordered through the Vokey custom line of WedgeWorks on Vokey.com. The option is available now through Oct. 13. It's available on all 25 loft and grind combinations. $200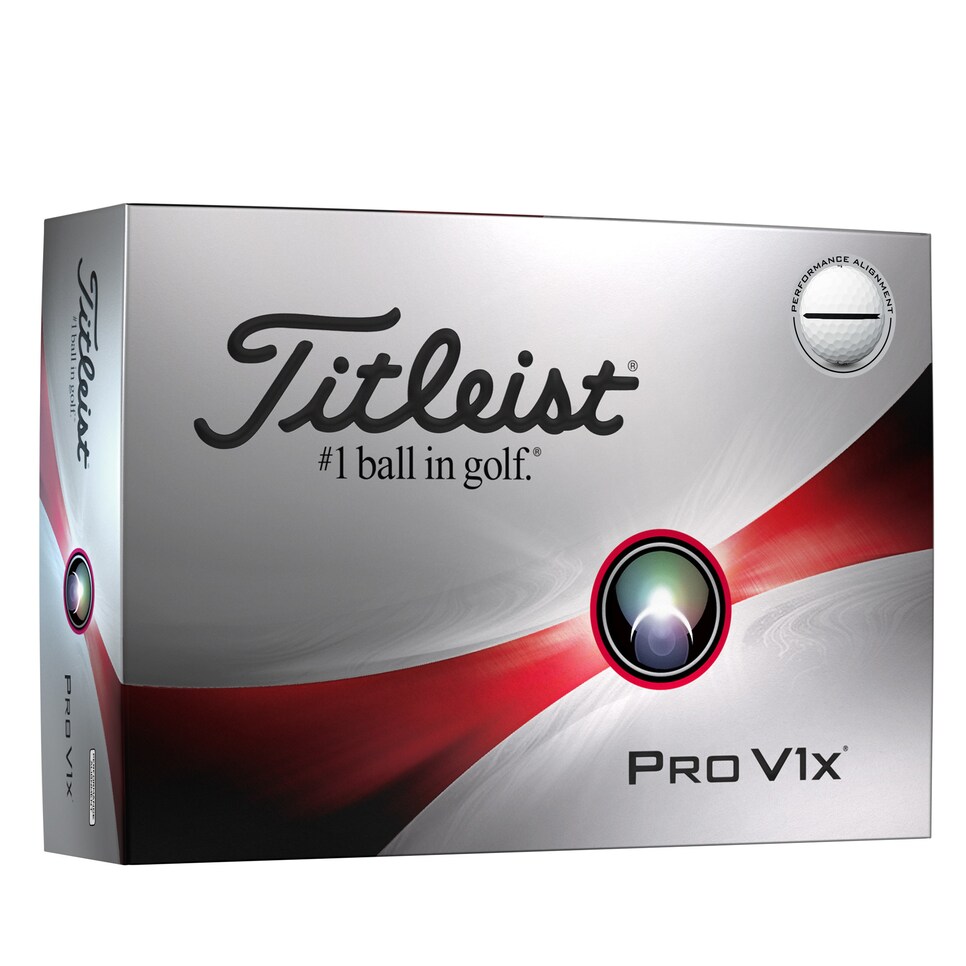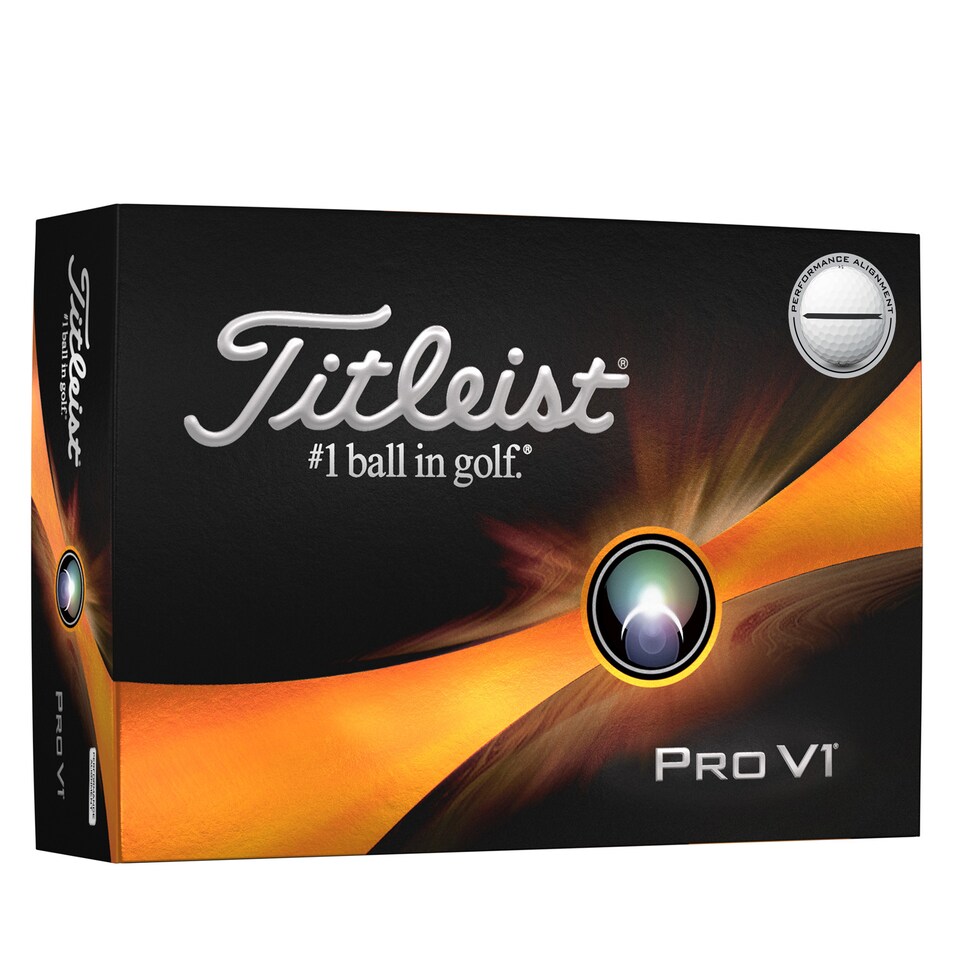 Pro V1/Pro V1x Performance Alignment (2023): With a significant number of its tour players opting to draw an alignment line on their Pro V1 and Pro V1x balls, Titleist is releasing new versions of its top-selling and top-played tour balls with those marker lines already printed on the ball. Called Performance Alignment, the Pro V1 and Pro V1x, which in construction are the same stock models introduced in January, will come with four different colors of an alignment line drawn on the opposite side of the "Pro V1" or "Pro V1x" sidestamp (black, red, blue or green). The new printed line covers 105 degrees of the ball's circumference or about 1.54 inches. That's 60 percent longer than the stock sidestamp graphic, and grew out of tour feedback. Currently, the company estimates about half the major tour players using Pro V1 or Pro V1x play with a single line on the ball. The list of players employing a line on their Pro V1 includes Scottie Scheffler, Lydia Ko, Matt Fitzpatrick, Viktor Hovland, Celine Boutier, Wyndham Clark and Allisen Corpuz. According to the company, Hovland said he cannot putt without a ball having a line on it. "I literally cannot aim," he said. "I've just never been good at just standing over the ball and being able to aim that way. I've found it's really helped my putting, especially on the short ones, when there's not too much break involved. I just did a blind test with a line on and then without a line, and I just aimed it miles better with a line on." $60 per dozen.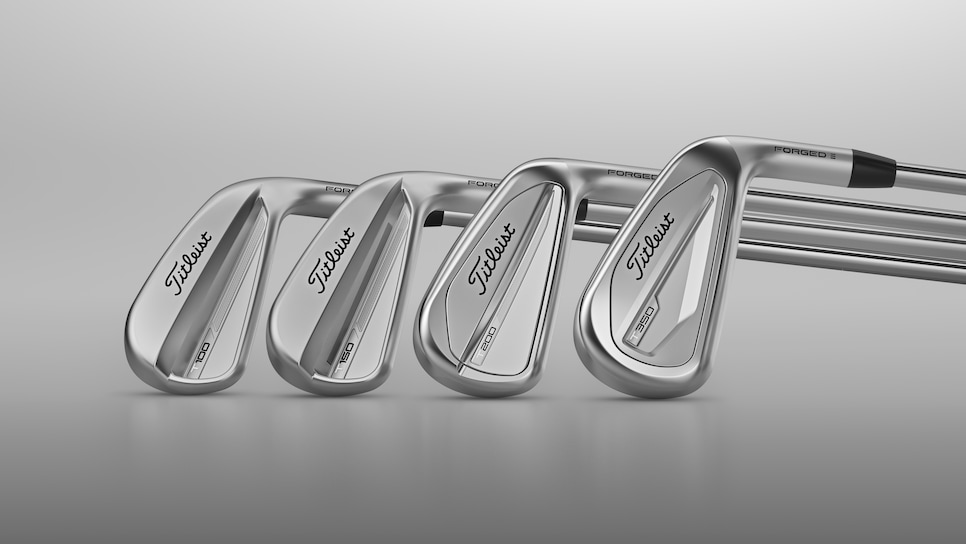 T-Series irons (2023): As they have in the past, Titleist's biennial iron launch includes four models in ascending order of how much help they provide the user, but this time with a renewed emphasis on improved feel. The compact tour-focused models, T100 and T150, use internal heel and toe weights made of super-dense D18 tungsten to provide extra stability for a typical players iron to improve forgiveness and feel. The T150 is hotter thanks to its stronger lofts and a channel behind the face that helps add some spring. The versions for more regular types are the T200 and T350, both also with healthy chunks of super-dense tungsten in the heel and toe to provide stability on off-center hits. The T200 still slightly favors the compact end of the spectrum, while the wider-sole and larger blade on the T350 make for the most forgiving option. Both use a variably thick face insert for more ball speed and a redesigned polymer backed structure that's closer to the face for a softer feel while enhancing ball speed and launch. $200 per club, available for fittings now, in stores Aug. 25. Read more -->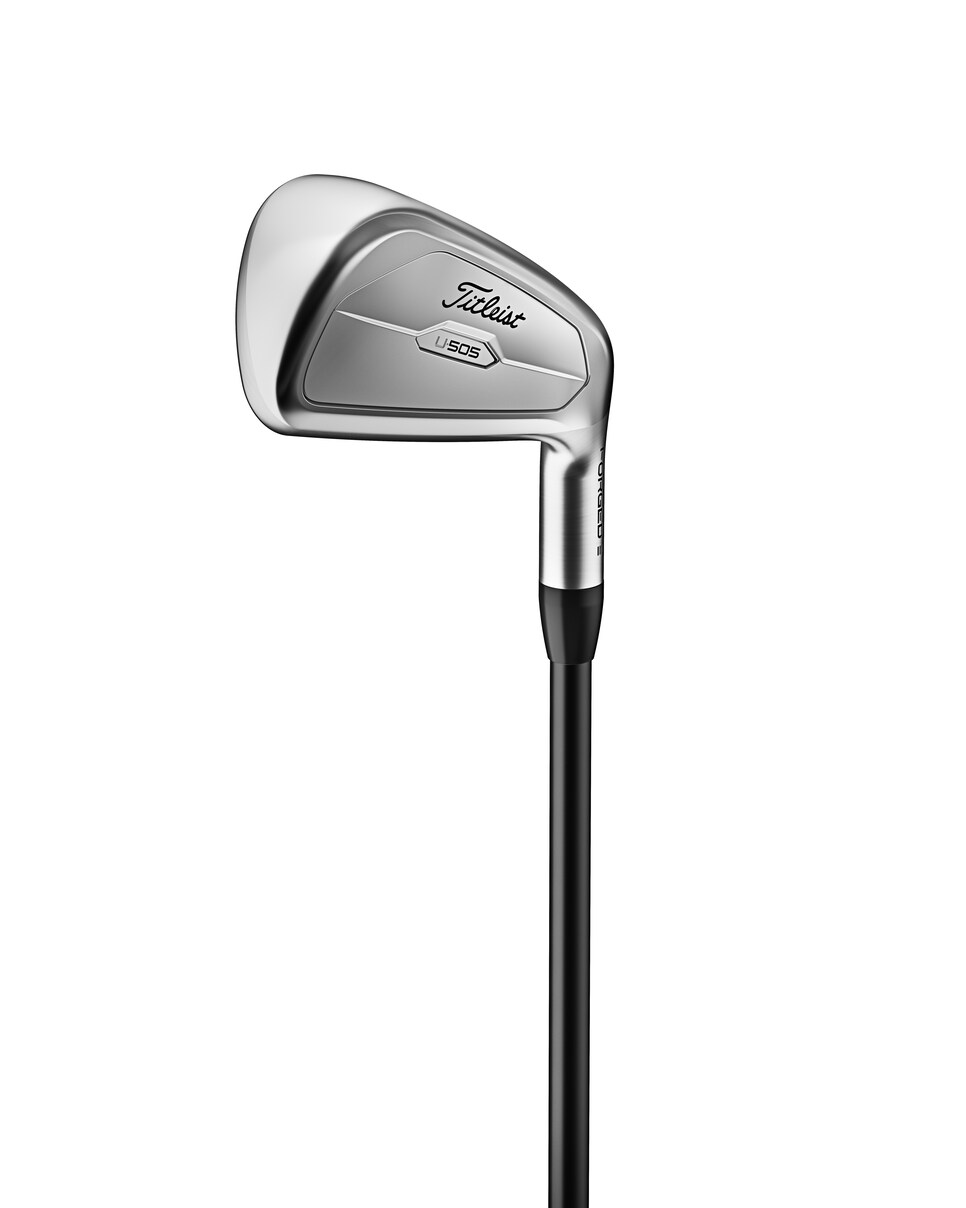 U•505 Utility Iron (2023): The T200 is the most common long iron replacement among tour players (and will be offered in 2-, 3- and 4-iron lofts). But the U•505 is the latest upgrade targeting players who need a little more help with the lower lofts but aren't interested in playing a hybrid. The wide sole (wider than the T350 game improvement irons) keeps weight lower than in past versions, while super-dense tungsten weights fill the hollow body in the heel and toe sections. That provides for the most stable iron body in Titleist's line. The thin L-shaped face wraps into the sole for a thinner, more flexible structure. A polymer structure behind the face softens feel while maintaining flex. $270 per club for U•505 (1-, 2-, 3- and 4-iron lofts), available for fittings now, in stores Aug. 25. Premium shaft options for $400 per club.