First Cut
Titleist's new AVX golf ball: What you need to know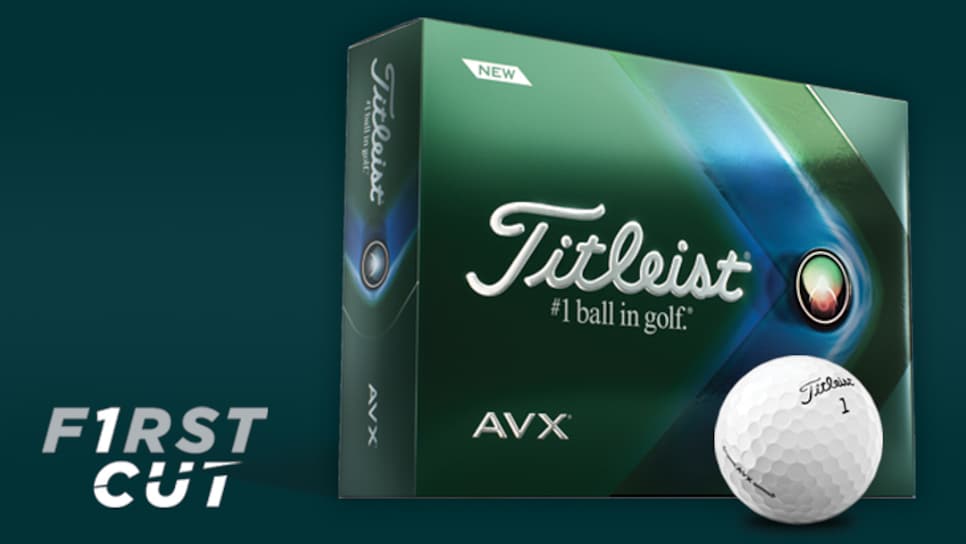 WHAT YOU NEED TO KNOW: The third iteration of the Titleist AVX features a reformulated core and a new aerodynamic package on the cast urethane cover to produce the driver and iron flight of the previous AVX but with more short-game spin and control.
AVAILABILITY/PRICE: The new AVX will be available in golf shops starting Feb. 4 in both white and high-optic yellow. Price is $50 per dozen
THE DEEP DIVE: When making pretty much any bit of golf equipment, whether it be driver, iron, putter or golf ball, compromises must be made. Enhancing one performance attribute often results in modestly giving way in another. For Titleist's golf ball team, the desire among golfers for its new three-piece AVX was more challenging: more short-game spin but keep everything else exactly the same.
"The feedback we received was that they didn't want to give up any distance and they liked the flight and soft feel," said Frederick Waddell, Titleist's director of golf ball management. "So we handed it to Mike's [Madson, director of aerodynamics and research engineering] team and said what can you do? Through a number of prototype tests, including one with 800 Team Titleist golfers, we landed on a new reformulated 1.550-inch core. That's the same size, but the way we make it is different."
When it comes to creating spin, one of the biggest contributors is the hardness relationship between the various layers. In general, if you have a hard shell over a soft core, spin is going to go down. If you have a soft shell over a hard core, spin is going to go up. But that doesn't always hold true depending on the club.
"With a driver you have a high speed collision with a relatively flat impact," said Madson. "In that instance, the cover plays very little into the relationship so spin will go down. But with a short iron or wedge and greenside shots, the clubhead speed goes way down, the impact is more of a glancing blow and the factors of the golf ball that play a role in the shot changes. Now the cover plays much more of an important role and that drives spin up. What we did was within the core is more of a hard over soft differential. That raises spin in the short game while keeping driver spin the same as well as the longer iron distance that the AVX player wants."
While the mantle layer remains unchanged, the cast urethane cover has undergone a significant transformation. The cover—essentially the same as on Pro V1 and Pro V1x—is softer, which helps drive the desired additional short-game spin. As such, it will feel slightly softer off the putter and around the greens, but will be unnoticed on tee shots. The real hero, however, is the new aerodynamic package featuring a 348 tetrahedral catenary dimple pattern (with dimples of seven different sizes), which is four fewer dimples than the previous AVX.
"You might say, well, you took a few dimples away, what's the big deal?" said Madson. "Trust me, it's a big deal."
The redesigned cover pattern didn't happen overnight. In fact, it dates back to 2013. "Over nine years we've looked at hundreds of different dimple configurations with the sole intent of finding the next best dimple pattern for a cast urethane product," said Madson. "We produced 30,000 to 50,000 experimental golf balls to run tests on. The tweaks are very small but produce noticeable differences. The only way to find the optimal pattern is to design and test as many versions as you can. But the great thing about finding the right pattern is that it is what we call 'free distance.' There's no tradeoff to be made in exchange for it. This pattern is optimized specifically for the low flight window of AVX to produce maximum distance."
The new AVX will be available in golf shops starting Feb. 4 in both white and high-optic yellow. Price is $50 per dozen.