News
Tips for Her: Pick the right club
*Editor's note: Each week, Megan Padua, a teaching professional at Maidstone Club (East Hampton, N.Y.) and Belfair Plantation (Bluffton, S.C.), and one of Golf Digest's Best Young Teachers, offers tips and advice for women golfers.
You're allowed to carry up to 14 clubs, and each one is a different tool that'll help reach your best results. But many golfers don't know how far or how high each of these clubs go. The next time you're unsure, try this trick with an iron or a wedge to better understand how far and how high it might launch: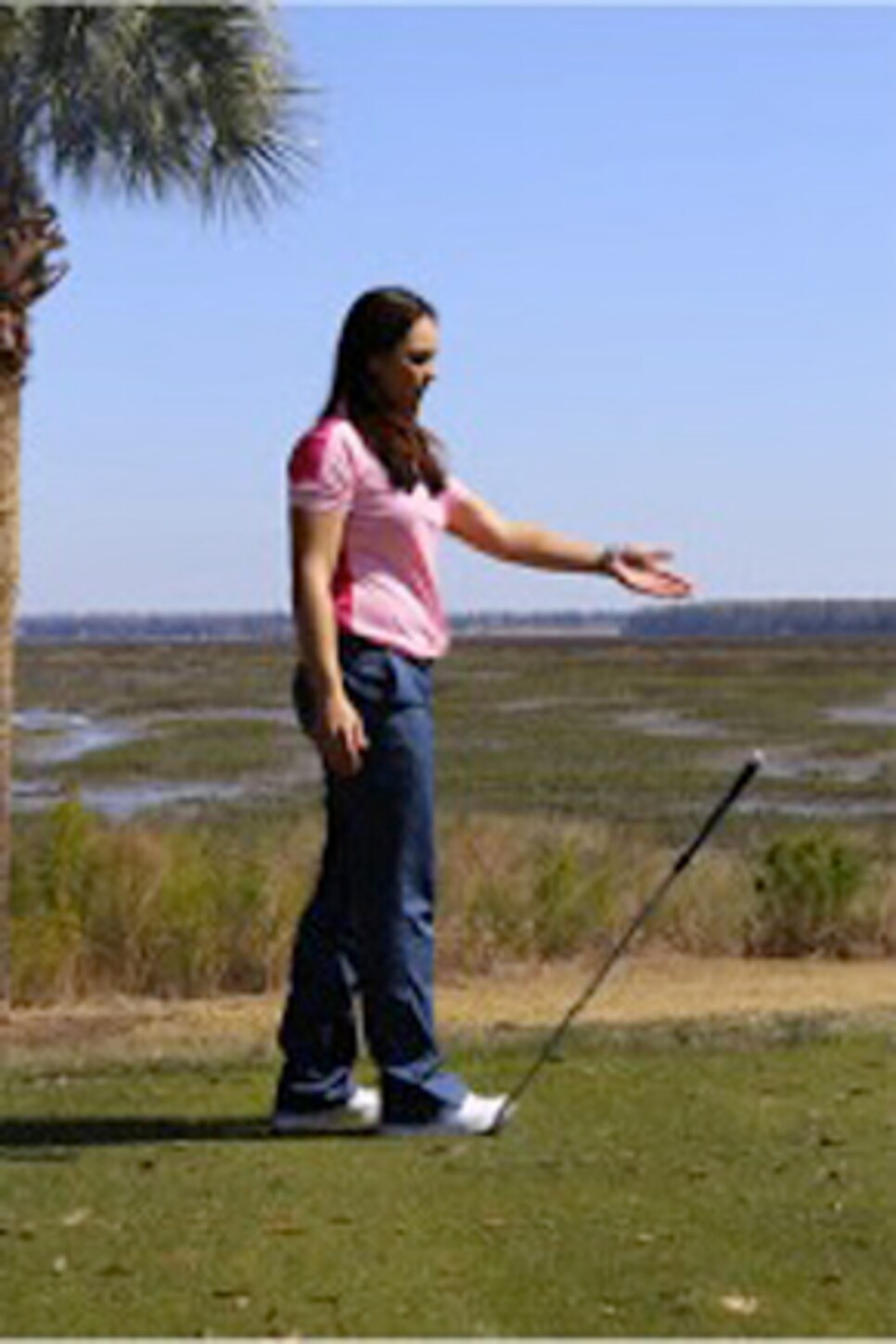 Step on the clubface to see the angle created by the shaft. If you make solid contact, the ball will take off at this trajectory.
The golf club was designed to get the ball in the air, don't try to help it up. Using this drill, compare two of your irons and analyze the trajectory of both. The shot that goes higher will also go shorter, and the club that produces a lower flight will carry farther.