News
Tips for Her: Focus on speed control
Editor's note: Each week, Megan Padua, a teaching professional at Maidstone Club (East Hampton, N.Y.) and Belfair Plantation (Bluffton, S.C.), and one of Golf Digest's Best Young Teachers, offers tips and advice for women golfers.
](http://www.golfdigest.com/golf/megan-padua)__
On the putting green, speed is more important than aim, and it's a vital part of being an excellent putter.
The speed of a putt dictates how much it'll break. The diameter of a golf hole is 4.25 inches, and the speed of the putt can effectively narrow or widen the circumference of the hole. Too much speed will limit your break, which can cause your putt to lip out because your target is smaller. Do you ever hit putts that track directly towards the hole only to lip around the edge and miss? Even if your aim is slightly offline, a ball that travels at the correct speed can curl over the edge and into the hole. Optimizing this zone by using effective speed control can, in essence, help you putt to a larger cup. If you can putt your ball at the correct speed, you will get "lucky" more often!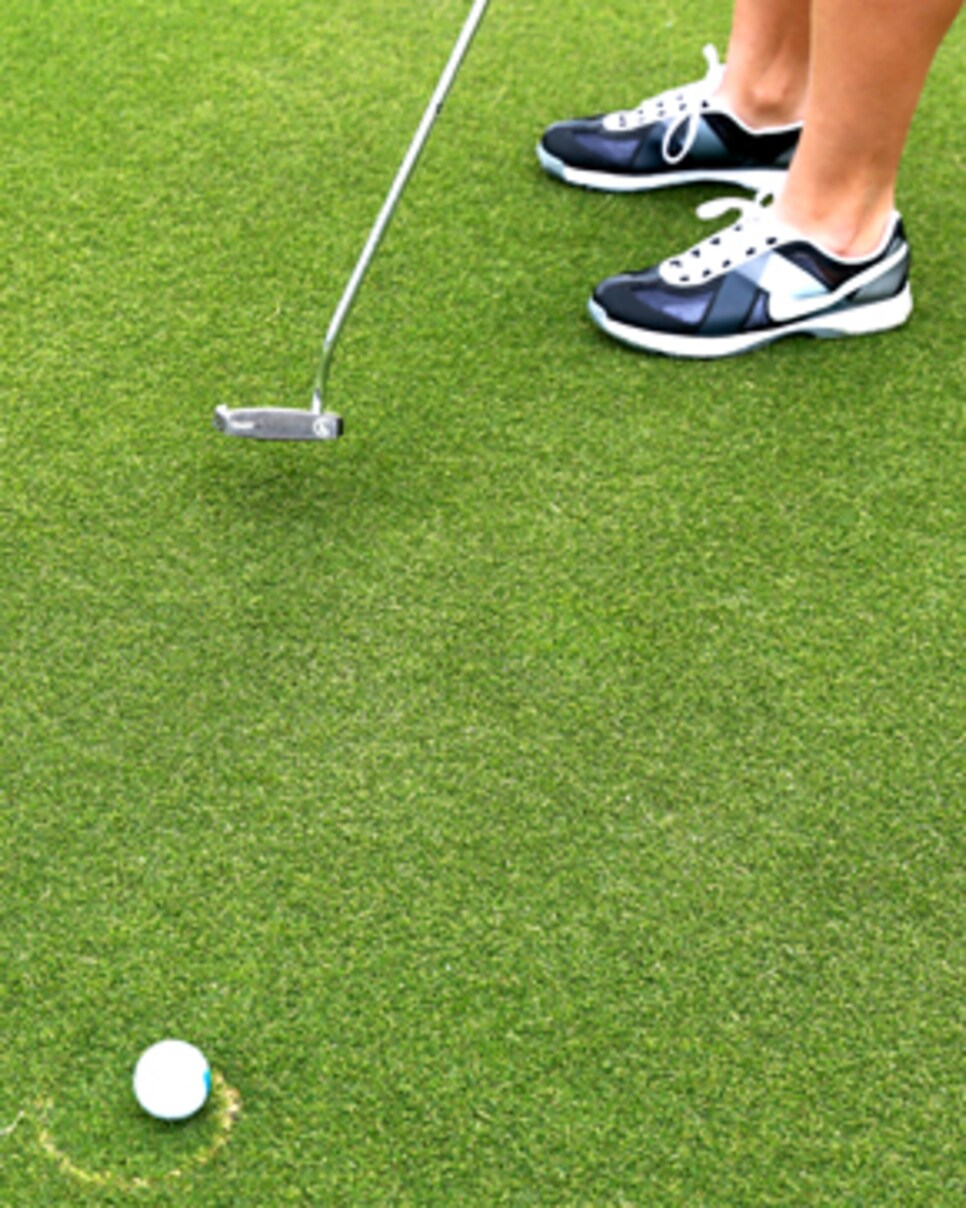 How to Practice: When honing your speed control, take the hole out of the equation. Remember, your objective is to control your speed, not to make a long putt. You're far better off putting to an old cup (as shown, to the left) to see if you would've made it, while also learning how far your ball would've rolled past the hole if you had missed it.
Towel Drill: Lay out towels at different distances (as shown, below). Don't be concerned about landing your ball on the towel, however try to make your golf ball stop within the zone that you've established.