The Loop
Timeline Of Erin Hills, Which Reopens July 31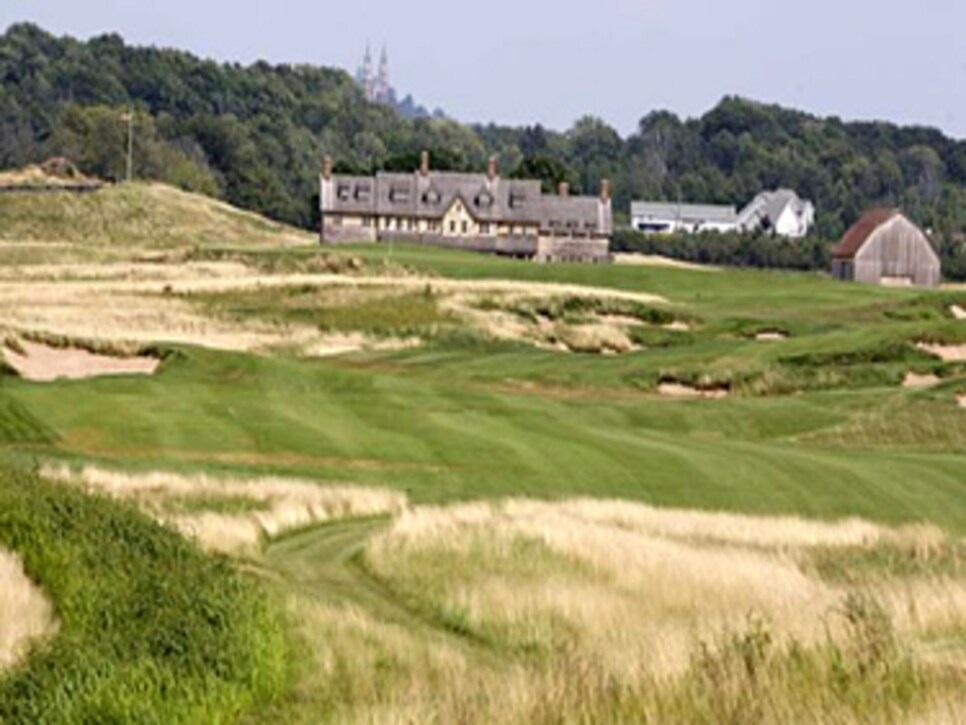 Here's a summary of changes, clipped from D'Amato's article:
-- "The biggest change was to No. 10, once a 600-yard par-5 with a huge Biarritz green. Now it's a brilliantly designed par-4 that can play as long as 525 yards and offers two options on the tee."
--"Seas of 18-inch golden fescue wave in the ever-present breeze." (The fescue is new.)
--"Some bunkers were filled in and a few were added."
--"The greens are, in a word, perfect. The best in Wisconsin? With apologies to Milwaukee Country Club, perhaps."
--"Some 300 trees have been removed; it's the perfect example of why less is more, because 20 specimen oaks now stand out on the horizon."
--"On the par-5 first hole, a 122-year-old oak on the corner of the sweeping dogleg left was removed, exposing the green complex and tempting big hitters to go for it in two. Architecturally, that was a good change. So, too, was the removal of bunkers on the over-bunkered 18th."
--"The practice area, still under construction, will be among the nation's finest, highlighted by an enormous 360-degree range with bentgrass and fescue tees and a short-game area on which a golfer will be able to practice any shot he would face on the course, up to 80 yards."
--"Construction is just starting on a second clubhouse and three cottages, and Ziegler is at least contemplating a second 18-hole course."
--Total par has gone from 73 back to 72. --Cartpaths have been removed and it's now walking only.--Caddies are available ($50, plus gratuity), but they're not mandatory.--The green fee is back up to $160 (due to course condition, it was $95 last summer).
On the subject of the 2017 Open, would you believe Rich Tock, the director of operations at Erin Hills, told D'Amato that he's predicting record-breaking attendance in seven years? "This has the potential to be the No. 1 spectator course in the 117-year history of the U.S. Open," Tock said. "There's no other course that has the ease of moving people around and the natural amphitheaters for viewing. We could accommodate 65,000 to 75,000 spectators here."
Personally, I hope the biggest change at Erin Hills is the feeling I get when I walk off the 18th green. I don't know about you, but when I think "U.S. Open," I think: Winged Foot, Bethpage Black, Shinnecock, Pebble Beach or Oakmont. I hope the next time I play Erin Hills I leave with the sense that I just finished a course worthy of an Open—not the sense that the USGA picked a place where they will have plenty of room to put the corporate tents and a big gallery.
I put together a rough timeline of the land that became Erin Hills. The evolution of the relatively new course has so many ups and downs, it's like an EKG reading. A big, long EKG reading: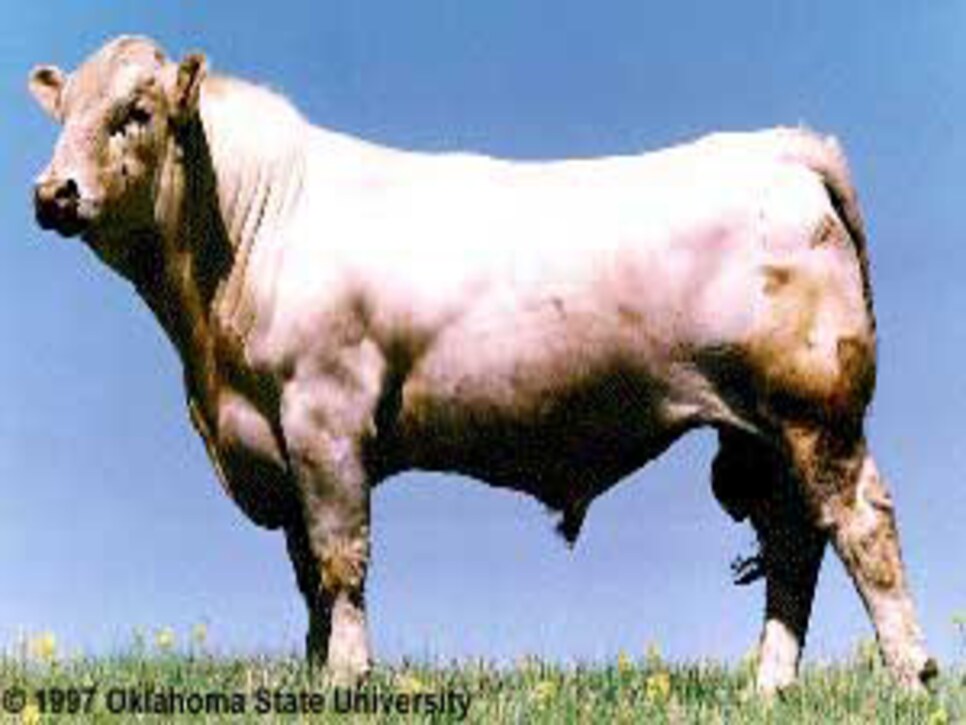 __1995: Earl Millikin died and his wife, Bernice Millikin, looks to turn the property into a golf course.
1996: Tom Doak is commissioned to produce a routing of a nine-hole course. The course is never built, but it would've been called Charolais Hills.
1997: Bob Lang, a local businessman, but not a golfer, buys the first of nine plots of land that eventually totals 650 acres.
1999: Lang requests proposals for a golf course from eight builders. Among the bidders: Nicklaus, Palmer, Doak and the design team of Mike Hurdzan and Dana Fry. Lang picks Hurdzan and Fry, who add Golf Digest architecture editor Ron Whitten. "We wanted to build a nice, inexpensive, lay-of-the-land style course," Hurdzan told me in a Golf World story I wrote about Erin Hills earlier this year.
2003: The layout is finalized and there are poles in place indicating where the tees, fairways and greens would be. Whitten sends Mike Davis of the USGA an e-mail letting him know that if he is ever in the area, he should stop by and take a look at what he considers a special place, potentially worthy of an Open.
2004: Lang goes to the U.S. Open at Shinnecock and meets several members of the USGA, including Mike Davis, David Fay and Jim Reinhart. After the Open, Davis stops by the site of Erin Hills and instantly falls in love with the topography.
Davis told me in November of last year: "From a championship standpoint, Erin Hills is truly one of the most fabulous sites I've ever seen. What is really interesting about it, one of the things that grabs you right from the get-go, is it has a really neat routing for championship golf that allows a lot of room between holes. To get operational things and viewing areas, you could really utilize the dunes. When I was driving out there from the Milwaukee airport, through this [flat] farmland, I was thinking to myself: 'How can there be this type of property out here?' But then you get closer and you start to see a little more movement to the land. And then, all of a sudden, I thought, Wow, this looks like Shinnecock on steroids."
2005: David Fay, the USGA's executive director, visits Erin Hills. Not long after his visit, Erin Hills is awarded the 2008 U.S. Women's Amateur Public Links.
2006: Erin Hills opens in August to rave reviews.
In November, Jim Reinhart, vice president of the USGA, resigns and tells the Milwaukee Journal Sentinel, "My priorities had become golf-related and I just felt at this point I needed to refocus my priorities and energies on family and business." Reinhart's business is president and CEO of Reinhart & Mahoney Capital Management Inc., which is based in Milwaukee.
Reinhart's hobby becomes helping Lang cultivate a relationship with the USGA and with all matters that pertain to golf at Erin Hills.
2007: Bob Lang starts looking for a buyer; Reinhart is especially helpful in introducing Lang to interested parties. One of which is Andy Ziegler, a Milwaukee-based businessman, avid golfer and friend of Reinhart's, who ultimately passes on Erin Hills because he thinks the price is too high. All interested parties pass and Lang remains the owner.
After the U.S. Senior Open, which was played at Whistling Straits in nearby Kohler, Wis., the USGA conducts another extensive site visit.
2008: The USGA announces Erin Hills will host the 2011 U.S. Amateur. Davis calls Lang to tell him the good news. "Mike said, and I quote, 'We only award an Amateur where we plan on bringing the Open,'" says Lang.
In June they played the Women's Amateur Pub Links. It rained a lot; there were some drainage issues and the USGA made some suggested changes.
Between June and the end of the season Lang, with the help of Hurdzan and Fry but not Whitten, makes significant changes to the course. Lang added somewhere between 50 to 103 bunkers. The second green got bigger. The fourth green was moved back 40 yards. Lang eliminated the Dell Hole (blind approach shot) and converted the par-4 seventh hole to a par 5, making the total par 73.
2009: Going against the advice of his management team (and Reinhart), Lang decides to reopen Erin Hills in July, when the course is in bad shape. Lang offers a reduced green fee ($95) and a letter to anyone who books a tee time that explains the changes and course conditions.
In August, Lang calls Ziegler and makes him another offer to buy the course.
On Oct. 24, Ziegler buys Erin Hills for a reported $10.5 million. Ziegler, who retains Reinhart as special counsel, immediately goes to work with the goal of getting the course ready for the 2011 U.S. Amateur.
Hurdzan and Fry bring Whitten back to the design team.
2010: During the week of the U.S. Open in June at Pebble Beach, the USGA announces Erin Hills will host the 2017 U.S. Open.
Erin Hills reopens on July 31.
One more note: I spoke to Bob Lang a few days before the USGA made the official announcement at Pebble Beach. He told me, "If Erin Hills receives the U.S. Open it will be one of the most gratifying days of my life." He also told me, "It's not my story now. Mr. Ziegler has the resources and the vision to make Erin Hills a public golf course. I sincerely wish him all the success in the world."
Shortly after we spoke, I received an e-mail from Lang detailing what I could use from our conversation. He ended the e-mail with his signature: "Golf is a Journey, Bob Lang."