The Loop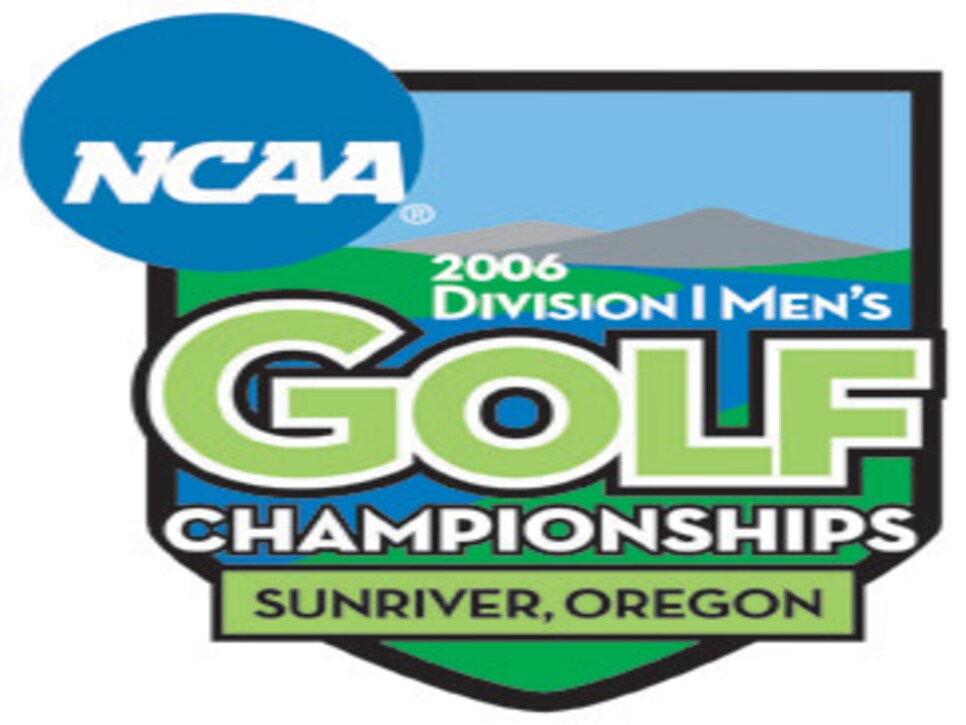 You see the problem is I've got two schools that I'm eyeing, two that standout in my mind for various reasons. It's the story of my life, really. I often have no trouble narrowing my decisions down to two but struggle with making the final cut. In college I couldn't decide between communications and political science, and never made the actually choice as I double majored. At restaurants, I typically find two meals to my liking. When the waiter/waitress asks, I usually say the one that comes to mind first.
Three reasons why Georgia will win:
• All five players legitimately can win the individual title.
Not to be flippant about this, but I don't think there is any other squad of the 30 in the field here this week that can honestly say that. All five guys have 73.0 stroke averages or better, with SEC player of the year Chris Kirk (one win, six top-fives) leading the way with a 71.0 mark. Freshman Brian Harman (one win, five top-10s) was co-medalist here at the Ping Preview last September. Junior Brendon Todd (three top-fives) and senior Richard Scott (two top-10s) are back from last year's championship team along with senior Kevin Kisner (four top-10s), the heart and soul of the squad. Suffice it to say, this team has a lot of bite to go with its bark.
• There is no more relaxed group of players than the Bulldogs
This stems from the guy at the top, coach Chris Haack, who has developed Georgia into a great program by giving his players the resources they need to succeed and then not getting in their way while they're doing so. Watching the team play this afternoon, you would think they were getting ready for the season opener and not the finale, seeing how loose they were. It's been more than 20 years since a school repeated as NCAA champs (Houston in 1984-85) and even in the face of potentially making history, the Bulldogs don't seem to be feeling any pressure.
• They get off to a good start
With the exception of the Hall of Fame Invitational, where they tied for eighth (the only time they finished outside the top-four all year), the Bulldogs have played solid right from the start in every tournament. Tossing out the HofF, their first-round scoring average is 286.4. In other words, Georgia doesn't wait until other teams make mistakes but applies pressure early, forcing other teams to respond. It's an aggressive way to play but also a smart one.
Team scoring average: 287.18>>
Three reasons why Oklahoma State will win:
The Cowboys were the nation's top-ranked team and the favorites to win the school's 10th NCAA title when they arrived at Caves Valley outside Baltimore a year ago, only to put on a performance in finishing 15th place that was disastrous at best and cause for therapy at worst. Yet speaking to the three players in this week's line-up who were there a year ago, each of them says that the experience has made them stronger. "It was a great lesson in the fact that you can't ever take anything for granted in this game," says sophomore Pablo Martin, the top-ranked player in the country and a favorite to win the individual title here this week. While never discussing the 2005 NCAAs in a team meeting this year, getting back and avenging their showing has been on this team's mind.
No matter how many wins your team has, if its not playing well come May and June you're in for trouble. Suffice it to say, Oklahoma State, making its 60th appearance at nationals, is playing very well of late, particular redshirt freshman Jonathan Moore and Robinson. In Moore's last six starts he has two runner-up finishes and two wins (The Maxwell and the Central Regional). In his last six rounds he hasn't shot worse than 69, a stat made even more impressive by the fact that the Central Regional conditions were hardly ideal. Meanwhile, Robinson (named today the winner of the 2006 Byron Nelson Award) has been the only one in shouting distance of Moore of late, finishing second to him at The Maxwell and Central Regional. In Robinson's last seven rounds, he has shot two 66s and two 68s. It's no coincidence that Robinson's scores have improved since the school year ended and he has been able to concentrate solely on golf after a difficult workload of graduate school classes in the OSU MBA program.
You can hardly punch holes in a resume that includes winning eight national championships and having more than 100 All-Americans. But with Mike Holder having retired as the Cowboys head coach to become the school's athletic director, and Mike McGraw stepping in, there are those who will tell you (read: rival coaches) that the Cowboys are in better shape for nationals. Specifically, the pressure Holder sometimes exerted on his teams to win might have actually caused them to stumble. McGraw, meanwhile, is likely to ease the squeeze, so to speak.
Golf World ranking:__ 2> __>
Team scoring average:__ 286.5> __>
In the interest of full disclosure, there aren't just two teams in the field here this week. There are other schools with legitimate hopes of winning: most notably Florida, UCLA, Georgia Tech and Arizona State. There good dark horses too: UNLV and BYU both comes to mind since they play this course each year in the Mountain West Conference championship. But as I said earlier, I don't have a problem getting down to two choices usually.
So who to go with? Georgia has a 5-1 edge head-to-head with Oklahoma State this season, but the Cowboys haven't gone six years between championships since 1976. The rough isn't really up on this 7,630-yard, par-72 track and snow that fell last week has made the greens a little slow and bumpy, meaning that a school might be able to have a poor putting performance and still be in the hunt.
Seriously, there doesn't seem to be any intangibles to separate the teams.
So I'm going to act like I'm in that restaurant and the waiter has just arrived.
Give me … Oklahoma State, to win by two shots. I just have to go with the solid play of late … as one coach told me today, "We thought we were playing well at the Central Regional and the Cowboys lapped us by 30." It will carryover here in Oregon.
Of course ask me in 15 minutes, and I might tell you Georgia.