The Loop
When Tiger was six months old, he would sit in our garage, watching me hit balls into a net. He had been assimilating his golf swing. When he got out of the high chair, he had a golf swing. Earl Woods
Nice piece by Leonard Shapiro in the Washington Post on Tim O'Neal the African-American golfer struggling to graduate from the Nationwide Tour to the big show. There's an intriguing O'Neal quote on the First Tee:
"The First Tee program was designed originally for inner-city kids," said O'Neal, who tees off in the first round Thursday at 8:10 a.m. "But I've done a bunch of clinics, and you only see a handful of African American kids. There aren't any minority golfers in the major colleges, so what does that tell you? When will we see more minorities out here? I honestly don't see it happening for another 20 years."
As First Tee Executive Director Joe Barrow reminded us at Augusta this year, that's exactly what Earl Woods used to say when pressed on when The First Tee would diversify the tours. Hey, it took my 25 years to make this Tiger, Earl would say in so many words, so you can expect it will take at least that long. Pretty sage way to look at it. Patience, what?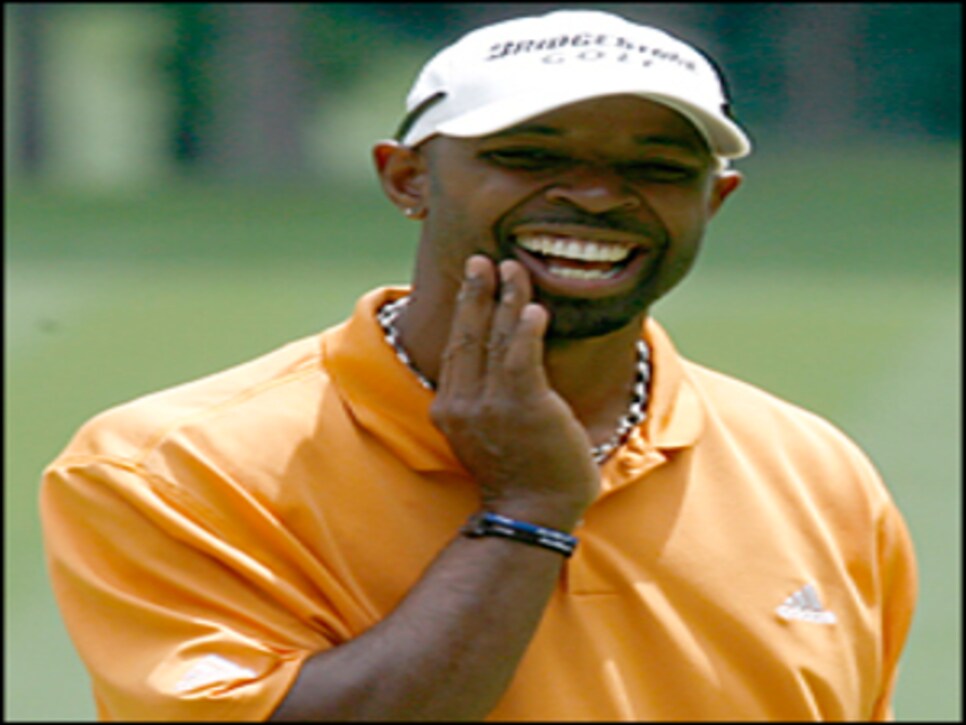 (Kevin Clark: Washington Post)