The Loop
Tiger's Return, Our Coverage II
Good letters (and responses here) yesterday arguing that Golf World and the networks overdid their coverage of Tiger's return, to the exclusion of other golfers and the detriment of readers and viewers. Here's another in response to Golf World's "Miss Me?" cover: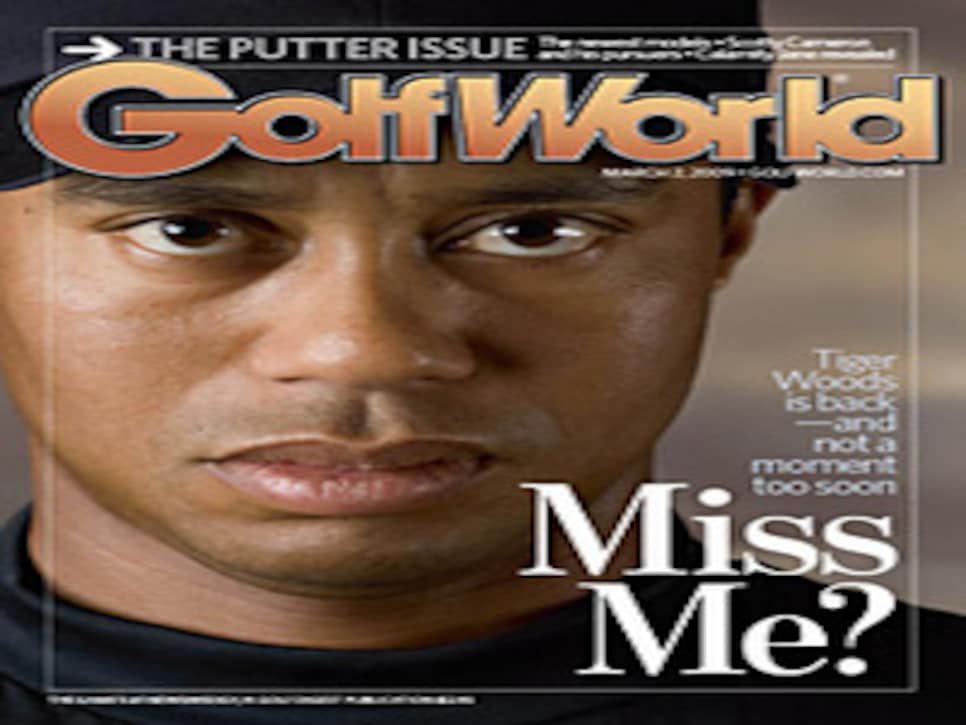 No, I did not miss him! Nor did I miss the rudeness of his gallery at a live event! ("Go in the hole" on a tee shot on a par 5). Nor did I miss the print media ignoring everyone else but him. No, I did not miss him on TV. Because I got to see many other equally talented pros play the game we all love. He is talented beyond any of his competition. However, when and if he breaks Jack's record and beats Snead's record, then, and only then, can the media annoint him as THE BEST GOLFER IN THE WORLD.
Maybe so. But in the interest of equal time, let's post this letter from a PGA Professional in Maine, who makes the other case at least as well:
The photographs and captions on your covers are unlike any other magazine! And last week's Miss Me? cover was no exception. Yes, we did, Tiger! As someone that makes his living in the golf business, the return of Tiger Woods could not come at a better time. He will inject a much needed shot of energy into our industry. I have friends that do not play golf but yet will watch and follow tournaments when Tiger is in the field. I think I can speak for all when I say, "Welcome back Tiger!">
Tony Decker, PGA Professional>
We understand that people get tired of hearing about Tiger when someone else is playing better during a particular week. But during the Accenture, NBC's coverage--and I watched a lot of it--gave us Tiger, but also a whole lot of Rory McIlroy, Tim Clark, Ross Fisher, Stewart Cink and, of course, Geoff Ogilvy. But how can one argue that Tiger's return didn't raise the tournament's profile--and the stakes?