The Loop
Andy North of ESPN said today that Tiger has found his groove because he's learned that while his mending left knee hurts, it holds up, and he can depend on that. This letter from Dr. David Safir of LoS Gatos, California, in response to Jaime Diaz's piece in Golf World, takes a rather skeptical view of why Tiger chose to have the surgery in the first place.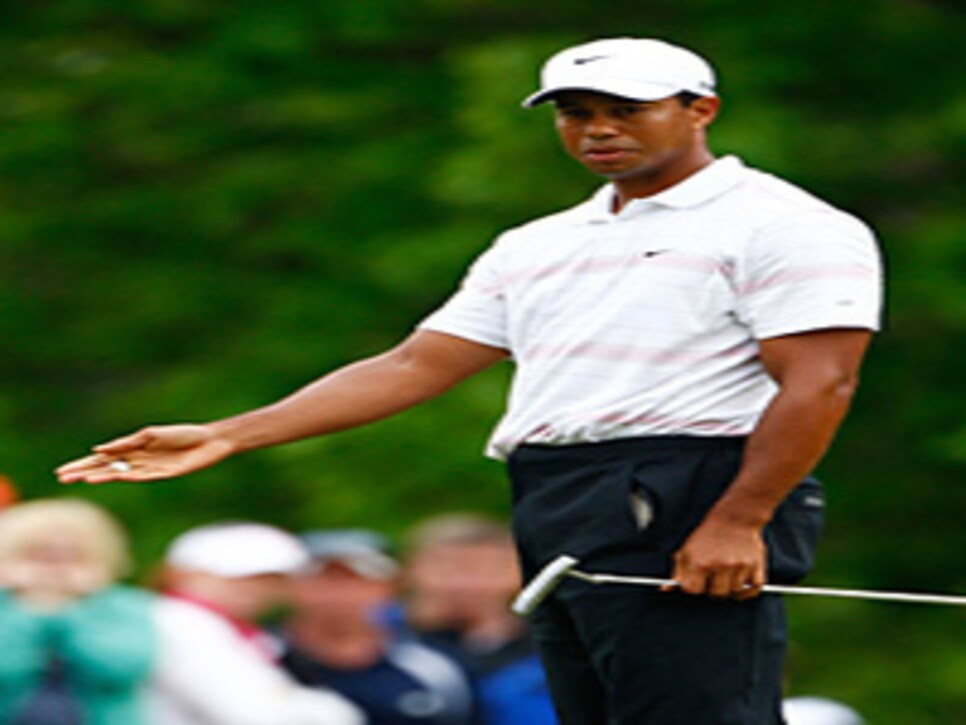 ...if the after effects of his repaired knee were to cause Woods to lose, say, five mph in clubhead speed, it would blunt some of his edge. It would be subtle, but perhaps he would no longer be able call up enough power to reach the longest par 5, or muscle up from the rough, or hit a sky-high long iron to a pin that no one else can get near, or drive a par 4. Power -- correctly applied -- is a major "separator" when the challenge is extreme length, extreme rough and extreme firmness, as it will be at next week's U.S. Open. If Woods isn't quite the same at Torrey Pines, it will show. >
I think Jaime Diaz missed the boat completely regarding his analysis of Tiger's knee surgery. Â First of all, Tiger doesn't play professional football--he plays golf. Â Scoping a knee on him will not have any serious consequences on his game at all. Â I watched Tiger play at the Master's. He never flinched, winced or limped once during the entire tournament. Â The odds that he needed a knee surgery at this point in the season were remote. Â I see the knee surgery as a convenient excuse for screwing up and not winning the first leg of the Grand Slam and therefore wasting 2008's opportunity. Once Tiger lost the Masters, he knew that the bold prediction of a Grand Slam for 2008 (which he did nothing to dispel) was over. Not only does he immediately appear to have an excuse for losing the Masters, he has a nice excuse for the rest of the season. Â Mark my words; Â when he hits a bad shot he will periodically grab his knee now. I have had several knee arthroscopies. There isn't any reason to scope a knee in mid-season if you are moving around and playing virtually as well as you can. Â I am very cynical of his motives here. >
Very tough, Doc, but I haven't ever seen Tiger look for excuses, and he's wincing not only after the bad shots, but the good ones, too. At any rate, we're going to see very soon, tomorrow in fact.