The Loop
Tiger's First U.S. Course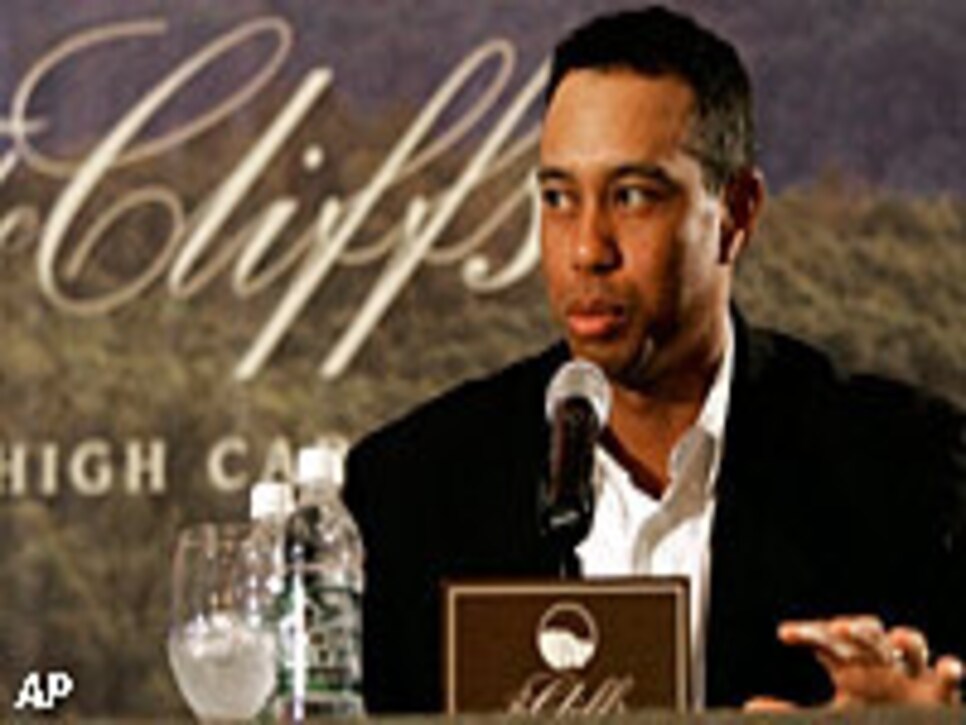 Tiger Woods was once stimulated by TV commercials and other projects linked to his many contractual obligations. Now golf-course design has the PGA champ more stimulated than ever. Woods was in Travelers Rest, S.C., on Tuesday afternoon to announce plans for The Cliffs at High Carolina, the second project for his design team and first in the U.S.
Woods shares a passion for conservation and wellness with Jim Anthony, founder and president of the Cliffs Communities. That's what attracted him to the project after turning down hundreds of other proposals. Woods says walking will be encouraged at the course to be routed through a valley in Swannanoa, N.C., near Asheville. He also plans to build a home there -- a nice mountain retreat from the Jupiter, Fla., compound.
So, what are your chances of playing Tiger's course when it opens in 2010? Good if you buy a house on the course, a requirement for golf membership. Housing estimates range from $750,000 to $5 million, with a golf membership costing $125,000.