The Loop
Tiger Woods will play Friday's second round by himself after Justin Rose WDs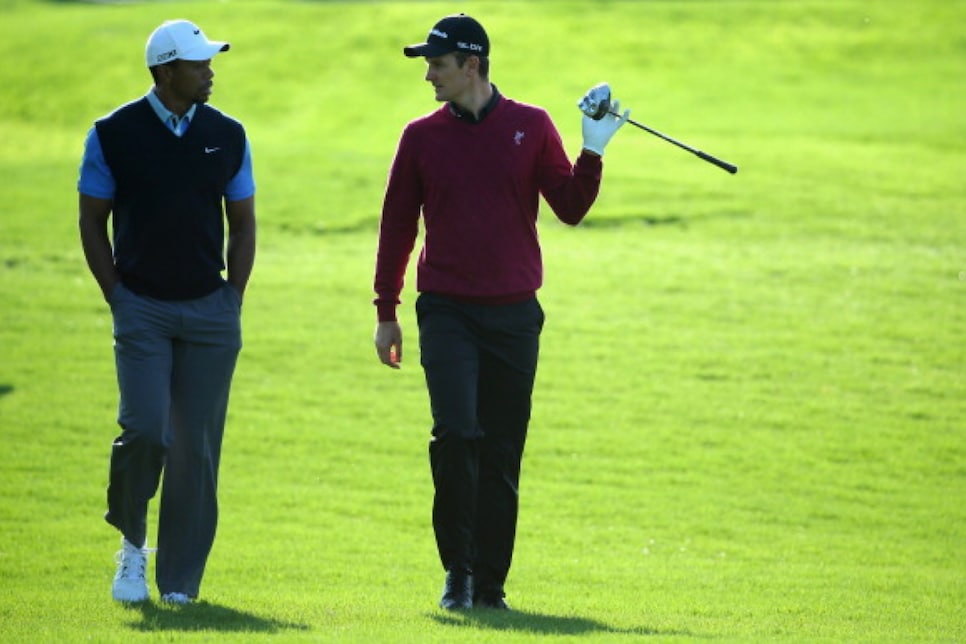 Many golf fans thought was a chance a golfer would withdraw from this week's Hero World Challenge with a back injury. They probably weren't thinking it would be Justin Rose, though.
On Friday morning, the Olympic gold medalist withdrew from the event after shooting the highest score (74) in the field in Thursday's first round.
In a strange twist of fate, this means the man with the most-scrutinized back in golf, Tiger Woods, will now play by himself in the second round. Woods and Rose were to play together at 11:12 a.m. in the Friday's earliest tee time.
Woods played with Ryder Cup buddy/protege Patrick Reed in the first round. Playing by himself is something he's gotten used to during his recovery, but he has said numerous times that he's looking forward to "getting back out there with the guys." Woods will need to improve his standing in the tournament in the now 17-man field if he's to avoid playing solo again on Saturday.