The Loop
Tiger Woods will be the subject of a new biography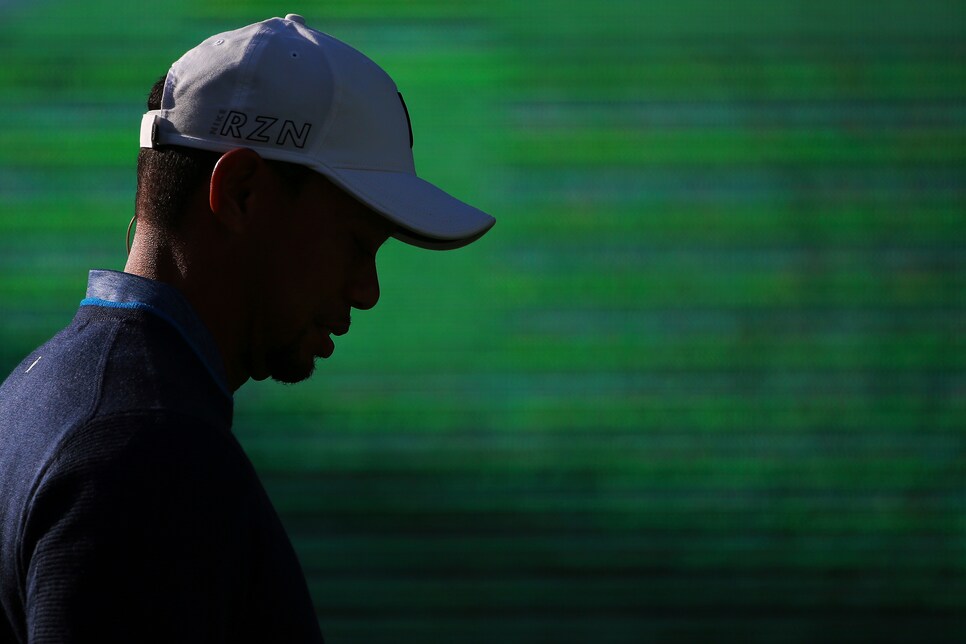 LatinContent/Getty Images
Turns out, there is a bit of Tiger Woods news on Monday -- just not anything golf related. While the 14-time major champ's playing status remains uncertain, publishing giant Simon & Schuster announced on Monday that the golfing giant will be the subject of a new biography. Jeff Benedict and Armen Keteyian will write the book, which doesn't have a publish date yet.
"Very few individuals are known throughout the world by one word," said Benedict, a special features writer for Sports Illustrated. "Tiger reached that elite club by being the greatest golfer -- some would argue the greatest athlete -- in modern history. But his imprint on history transcends golf, and his influence reaches across the globe. Yet, he is vastly misunderstood. So much of his family history and his personality has been veiled in secrecy, mythical stories, partial truths, advertising campaigns, and scurrilous headlines. Our objective is to get beyond the veil and reveal in full a human portrait of a true, albeit reluctant, American idol."
"Our approach has been to gather and digest everything we possibly can," added Keteyian, an 11-time Emmy Award winner for 60 Minutes Sports. "We're also talking to a lot of people that haven't talked previously. It's clearly been a complicated, unmatched, and well-chronicled, rise, fall, and return. But there's more. A lot more. And I believe the end result will captivate sports fans and fans of big, sweeping biographies."
Benedict and Keteyian recently teamed up to write the New York Times bestseller The System: The glory and scandal of big-time college football. The Woods biography is yet to be titled, but Simon & Schuster said the writers have been working on this project for more than a year and have already conducted more than 100 interviews with people from Tiger's life.