The Loop
Tiger Woods' wild week, Phil Mickelson's silly shirts, and Webb Simpson's stunning putting turnaround
Welcome to another edition of The Grind, where we wound up catching a break by not going to the Players for the first time in eight years. Not that the tournament wasn't exciting — although Webb Simpson did his best to make it a snoozefest over the weekend — but it kept me from going to Chili's. And as difficult as it was to see THE STREAK of eating at my favorite Ponte Vedra Beach spot come to an end temporarily halted, at least I'm not affected by the chain's credit card breach announcement on Monday. No food is worth that kind of financial stress. Well, maybe the cajun chicken pasta. Damn, that's good. . . Anyway, I do feel slightly guilty, though, for convincing/coercing/forcing colleague Chris Powers to go there in my place.
Better check your bank statements, Chris. And in the meantime, let's check on everything else that happened at TPC Sawgrass and beyond during a wild week.
Webb Simpson: It's tough to suck all the drama out of the final round of the Players, but that's exactly what Webb did thanks to an incredible first three rounds in which he built a seven-shot lead. Of course, the most noteworthy part of the victory was Simpson's +2.372 strokes gained/putting, which led the field, and was made even more impressive by the fact he's an anchor ban survivor. After falling to 177th and 174th in that stat in 2015 and 2016, Webb improved to 88th last year after switching to a claw grip. Now he's all the way up to 5th on tour and he's clawing trophies again. Amazing.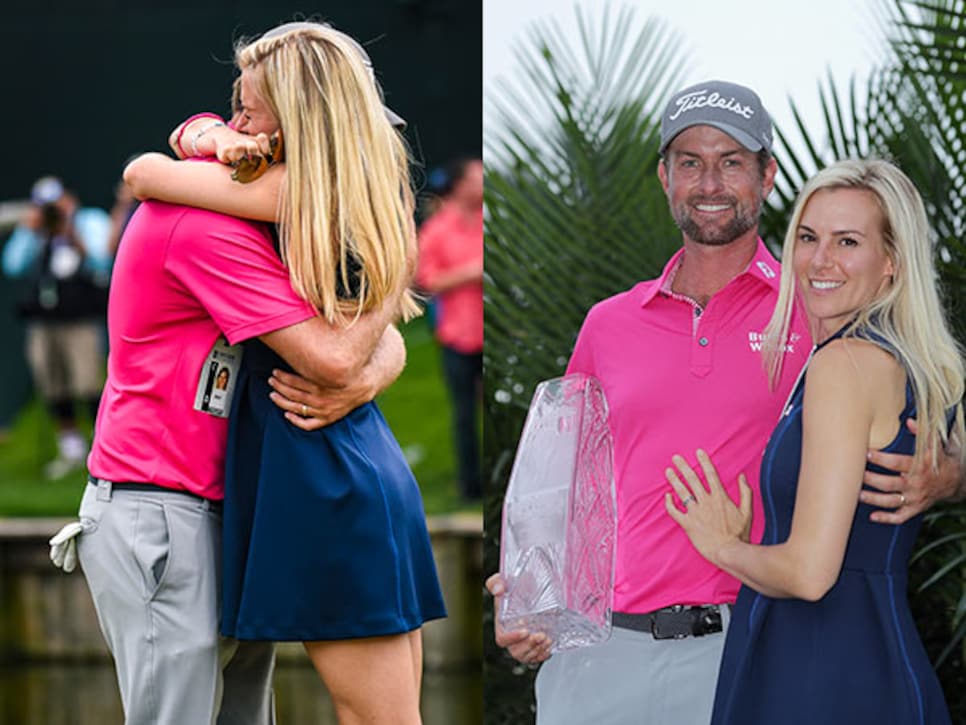 But now that he's past that, having five PGA Tour titles, including a U.S. Open and a Players, and four Ryder Cup/Presidents Cup appearances by 32 is a pretty snazzy resumé. Then again, Webb (and Dowd), don't all of us Wake Forest grads have snazzy resumés? (Wink, wink.)
Justin Thomas: This didn't receive the fanfare it deserves — mainly because you needed an advanced degree in mathematics to figure it out — but JT is the new No. 1 in the Official World Golf Ranking. He's the 21st player to reach this milestone (the OWGR was introduced in 1986), but just the fifth-youngest at 25. Congrats, Justin, but enjoy it while you can. There's a lot of competition at the top these days.
Legalized gambling: The Supreme Court struck down a federal law prohibiting gambling on Monday. This is great news — and I wrote a (hopefully) helpful explainer on the topic — but what the heck took so long? Point spreads and odds are as openly talked about as final scores these days, and it's not like gambling being illegal stopped me from betting Danny Willett at 66-to-1 odds to win the 2016 Masters (WOO!) anyway, so it may as well be legal. Plus, the fact that you could basically only do this in one state was absurd/unfair. Do we want to be an unfair country? Didn't think so. Parlays and prop bets for everyone!
Tiger Woods: So much for those putting problems, huh? After struggling at the Wells Fargo, Tiger beat Phil Mickelson by six in their head-to-head "match," and then put on a show over the weekend as he climbed from tied for 68th to tied for second at one point. Woods had all aspects of his game working and he proved that he's still the most entertaining player in the game, even making the mundane, like hitting an iron off the tee on a par 4, seem thrilling:
Yeah, yeah, we wouldn't be gushing about anyone else who didn't even finish in the top 10 this much, but deal with it. Also, a co-worker wondered if Woods might make the Ryder Cup team. That co-worker shall go unnamed because it's a ridiculous thing to wonder at this point. He's a bigger lock to play in Paris than Golden State to win the NBA title again.
Tiger Woods down the stretch: Usually when Woods — or any golfer for that matter — says he should have gone lower, you roll your eyes, but not this time. As Brandel Chamblee said, at times over the weekend, he thought he was watching the best player in the world. But the Golf Channel analyst also pointed out a troubling trend with Tiger when it comes to closing out rounds. And even Tiger's biggest supporters (i.e. me) are worried. Water balls late at both here and the Honda, the out-of-bounds tee shot on 16 at Bay Hill, and an indifferent final round at the Valspar have all shown this. Is Big Cat nervous in the big spot? Does he need to drink more Monster? Let's hope he figures out this last piece of the comeback puzzle soon.
Leaving a tournament early: Cristian DiMarco, son of four-time PGA Tour winner Chris DiMarco did the unthinkable last week during a local qualifier. After shooting 72, he went home, only to later learn the score was good enough to get him into a two-man playoff for one spot. Incredibly, the other golfer also couldn't be found, which triggered an unusual protocol: a coin flip. How very Friday Night Lights of the USGA! "It's a learning experience," DiMarco told Golf Channel. "I'm very disappointed in myself for leaving, but in the grand scheme of things, is it really going to make a huge difference in my career? I hope not. I hope I'll play in many U.S. Opens." Good luck with that.
Phil Mickelson's shirts: Admittedly, I'd also wear these shirts if I was getting paid to, but they look absurd on the golf course -- especially when it's 90 degrees and humid.
Not surprisingly, there were countless fantastic tweets made at Mickelson's expense, but this was the clear winner:
I was informed that technically, Phil's shirt wasn't a button-down, but rather a button-up. A button-down is actually a button-up that has buttons that fasten the collar to the shirt like this. The more you know.
The PGA Tour heads to a new venue, Trinity Forest, for the AT&T Byron Nelson. This would be a lot more exciting if more of the PGA Tour's best were going. A week after the strongest field assembled at TPC Sawgrass, only five of the top 50 will tee it up at Trinity Forest. Yikes.
Random tournament fact: Jordan Spieth is one of those five in the field and that comes as no surprise. As a 16-year-old local amateur, Spieth made his PGA Tour debut in this event, thanks in part to this well-crafted letter:
We get it, Jordan, you've always been great at golf. Kidding, kidding. That's pretty cool. Even cooler? Spieth was T-7 through 54 holes that year before finishing T-16. Just a hunch, but you'll probably hear about that a few times this week.
RANDOM PROP BETS OF THE WEEK
— Webb Simpson wishes there had been more drama on No. 17: 1.98 MILLION-to-1 odds
—Tiger Woods will win the 2018 U.S. Open: 20-to-1 odds (Actual odds that you can actually bet on legally once your state gets with the program. Hooray!)
—There will be few more mortgage payments riding on the U.S. Open: LOCK
A group of prospective U.S. Ryder Cuppers gathered at captain Jim Furyk's house:
Looking good, guys. Glad to see Phil changed shirts and that Tiger didn't wear a white belt off the course. At least, we think he didn't. . .
VIRAL VIDEO(S) OF THE WEEK
Caddie Paul Tesori video-bombed Webb Simpson's Sportscenter interview following the duo's big win: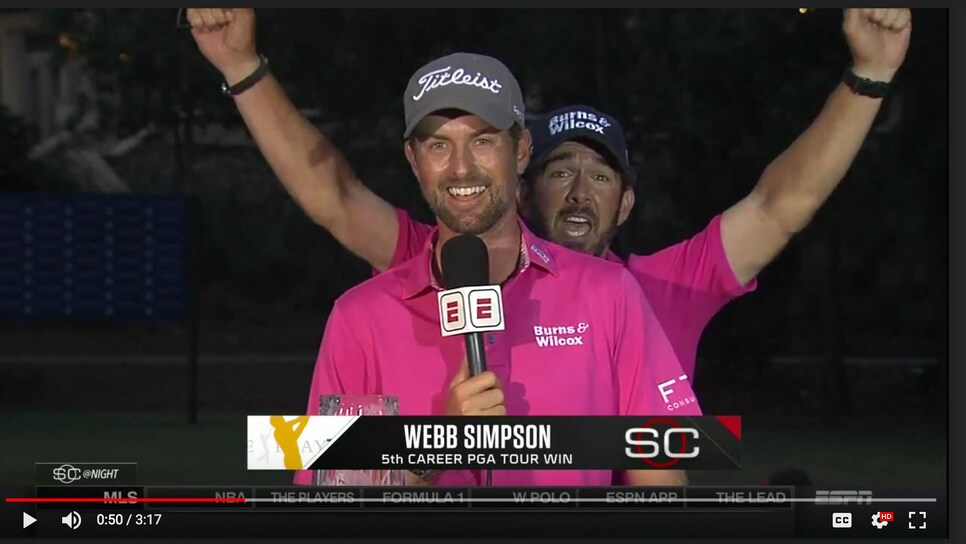 Well done -- and said, Paul.
And I love this "instructional" video from Len Mattiace in which he shows how to escape a muddy hazard:
Twenty years after his disaster at No. 17 at TPC Sawgrass, it's great to see he still has a good sense of humor about water hazards.
THIS WEEK IN PGA TOUR PROS-WAGS PUBLIC DISPLAYS OF AFFECTION
These guys are good. . . when it comes to crafting sweet Mother's Day messages on social media.
RIDICULOUS STAT OF THE WEEK
Tiger Woods had a pretty good run, eh?
"I was waiting to find the perfect apparel partner that allowed me to move from the board room to the golf course." -- Phil Mickelson. LOL. If fellow players don't start referring to Phil as "Chairman," then what are we even doing here?
THIS WEEK IN TOUR PROS ARE JUST LIKE US!
Normally, we like seeing the best players in the world struggle a bit, but watching Jason Dufner putt down the stretch on Sunday at TPC Sawgrass was sad. Dufner looked scared to pull the putter back, and when he did, woof. But Jason handled the situation, including that costly 3-foot miss on 18, well, and fired back at his critics on Monday.
Good for you, Jason. And good point. Dufner actually finished third(!) in strokes gained/putting for the week. That might be more surprising than Webb Simpson leading the field in that stat.
Dustin Johnson's 64-week reign as World No. 1 ended, the fifth-longest streak ever. Hang in there, DJ, I know how tough it is to see a streak end (Miss you, Chili's). . . . T.J. Vogel got into this week's Byron Nelson by Monday qualifying for an incredible fifth time this year, which is Patrick Reed/Austin Cook-level stuff. Let the Monday qualifying GOAT debate begin. . . . Costco is no longer offering chocolate frozen yogurt. What a dagger.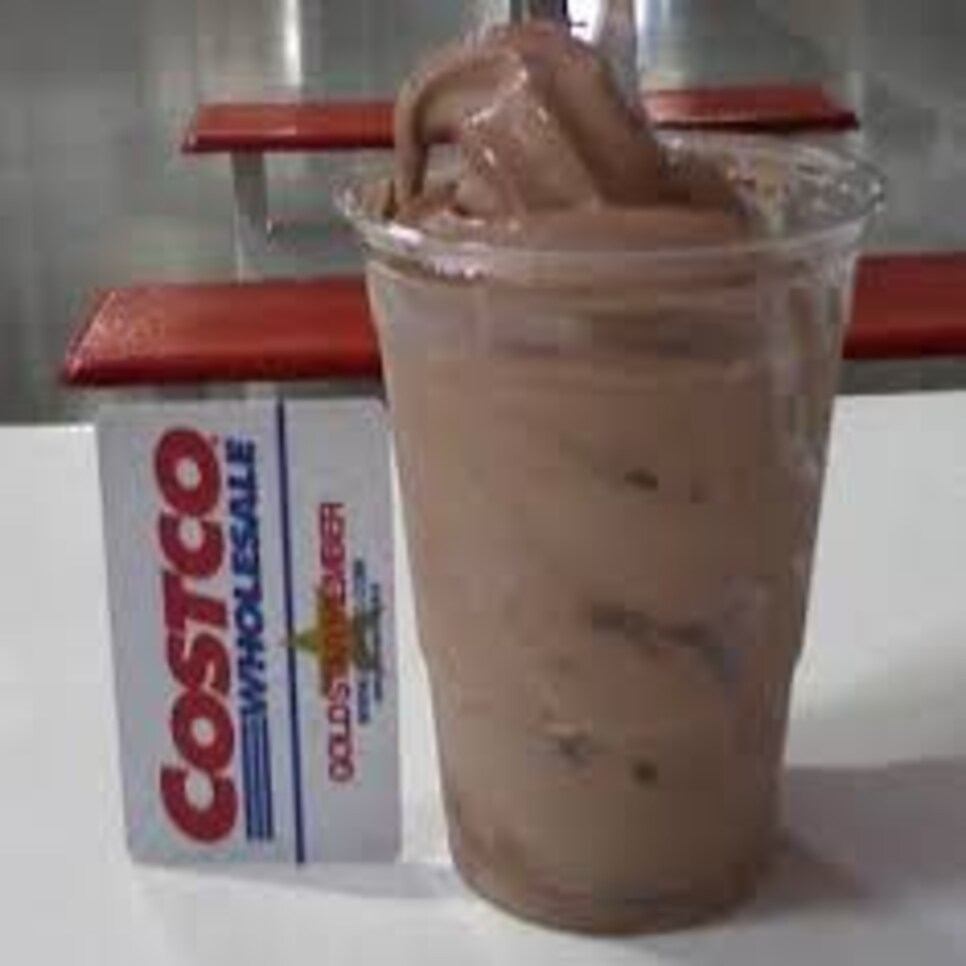 This stunning development occurred about a year after the Peachwave Yogurt in my town closed. I'm not sure how much of this assault on fro-yo I can take. . . . And finally, on a lighter note, I received Golf Digest's first "Humor Award" for The Grind. What did I get for this prestigious honor? A talking David Feherty headcover that makes him look like Dracula. Seriously.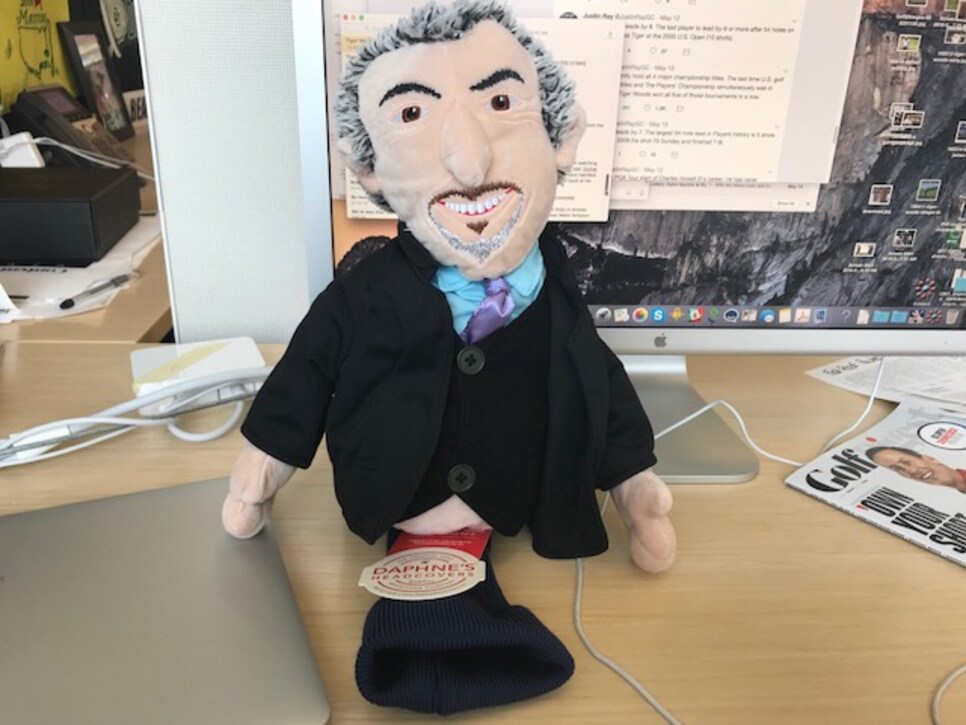 Anyway, thanks to everyone for reading and watching.
RANDOM QUESTIONS TO PONDER
Did Tiger and Phil actually make a side bet?
How much is Phil getting to wear those shirts?