News
Tiger Woods undergoes back surgery, expected to miss rest of season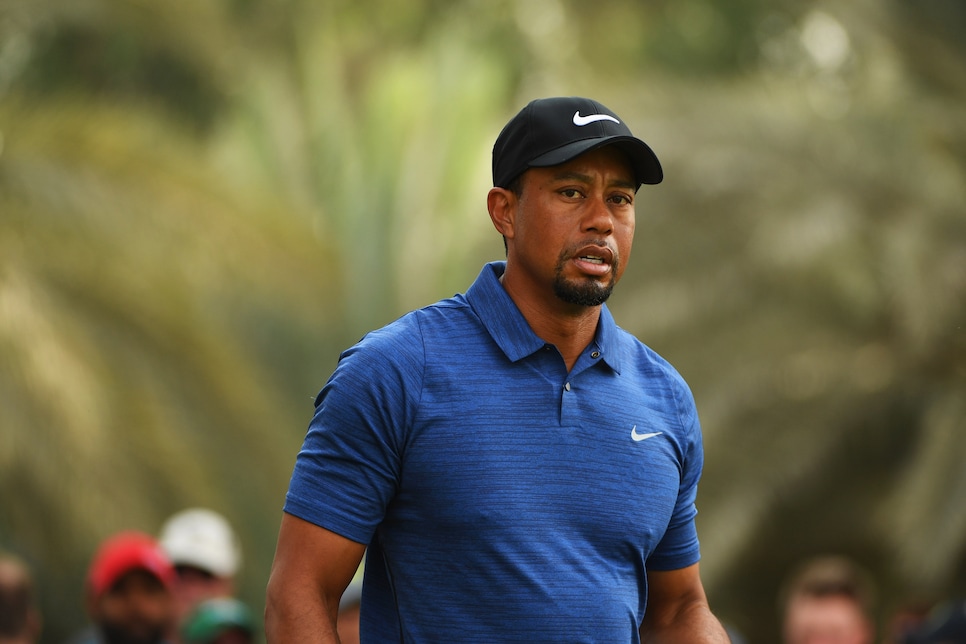 Just two days after hitting his first golf shots in public in more than two months, Tiger Woods announced he's undergone another back surgery. The 14-time major champion is expected to be out for the rest of the season.
"The surgery went well, and I'm optimistic this will relieve my back spasms and pain," Woods said in a statement on his website. "When healed, I look forward to getting back to a normal life, playing with my kids, competing in professional golf and living without the pain I have been battling so long."
According to Woods' site, the operation was performed by Dr. Richard Guyer of the Center for Disc Replacement at the Texas Back Institute. This is the fourth back operation that Woods has undergone. He first had back surgery prior to the 2014 Masters, then two more surgeries in the fall of 2015.
"After he recovers from surgery, he will gradually begin his rehabilitation until he is completely healed," Guyer said. "Once that's accomplished, his workouts will be geared to allowing him to return to competitive golf.
"If you are going to have single-level fusion, the bottom level is the best place for it to occur. Some individuals are born with one less vertebrae, which would be similar to someone who had a single-level fusion," Guyer added.
The statement also said patients typically return to full activity in six months. That would put Woods, 41, on pace for a return in late October when a new PGA Tour season would be underway.
"You can continue to try and do the band-aid approach, but if you want that healthy, active lifestyle, it was recommended that this is the way to go at this point and the doctor was very pleased with the result," Woods' agent, Mark Steinberg, told ESPN. "Tiger kind of feels a weight off his shoulders as this is a path to recovery."
Woods sat out the entire 2015-2016 PGA Tour season, but returned to finish T-15 (out of 18 players) at his Hero World Challenge last December. He began 2017 with the announcement of an ambitious schedule that included four tournaments in a five-week span, but wound up only playing in two -- a missed cut at the Farmers Insurance and a WD due to back spasms at the Dubai Desert Classic following an opening 77. Woods then withdrew from his other two scheduled events -- the Genesis Open and the Honda Classic -- and even cancelled a pre-tournament press conference at Riviera due to doctor's orders.
There was talk that Woods might return for the 2017 Masters, but he officially pulled out the Friday before, saying he was "not tournament ready." It was the third time in four years that Woods didn't play in the season's first major championship.
Woods' public appearance on Tuesday was to announce his new golf course design at Big Cedar Lodge. Woods hit two shots on the 100-yard 19th hole, missing badly on his first attempt before drawing cheers on his second try.
Other public appearances in recent months have revolved around the release of his book, The 1997 Masters: My story. Woods went on multiple shows and did a book signing in New York City.
Woods won five events in 2013 and was named PGA Tour Player of the Year. Since then, he has as many top-25 finishes as back surgeries.
After his latest operation, Woods will rest for a few weeks before beginning therapy and treatment.
"I would like to thank all the fans for staying in touch and their kind wishes," Woods said. "The support I have received has never waned, and it really helps."