News
Tiger Woods tried to hit balls last week, last session lasted five minutes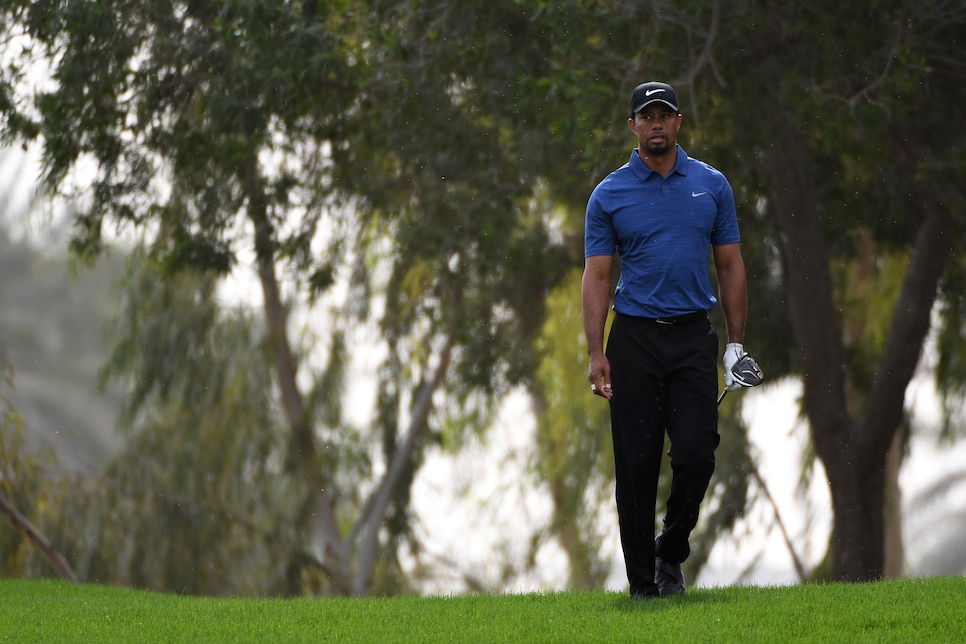 What may be surprising is that Woods did attempt to test his game in two practice sessions at Medalist Golf Club near his Jupiter Island, Fla., home. In addition to training and working on his wedge game hitting shorter clubs at home since prior to the Arnold Palmer Invitational, Woods did attempt to test out his driver swing in his first two practice sessions at Medalist. According to sources who spoke with Golf World's Tim Rosaforte, Woods appeared stiff and the second session on Thursday lasted in the five-minute range. Although dormant for eight weeks, Woods, according to agent Mark Steinberg, harbored legitimate hopes that he could return for the Masters.
"He just started hitting balls in a full capacity this week and so the timetable got so condensed there was no way for him to get ready to play next week," Steinberg told Rosaforte.
In a statement on his website, Woods said he plans to attend Tuesday night's Champions Dinner. The 2017 Masters will mark the 20-year anniversary of Woods' historic first major win as a professional.
There is no timetable for Woods' return, but Steinberg was insistent that Woods would be back.
"He's not done," Steinberg said.