The Loop
Tiger Woods to appear on Stephen Colbert, Charlie Rose this week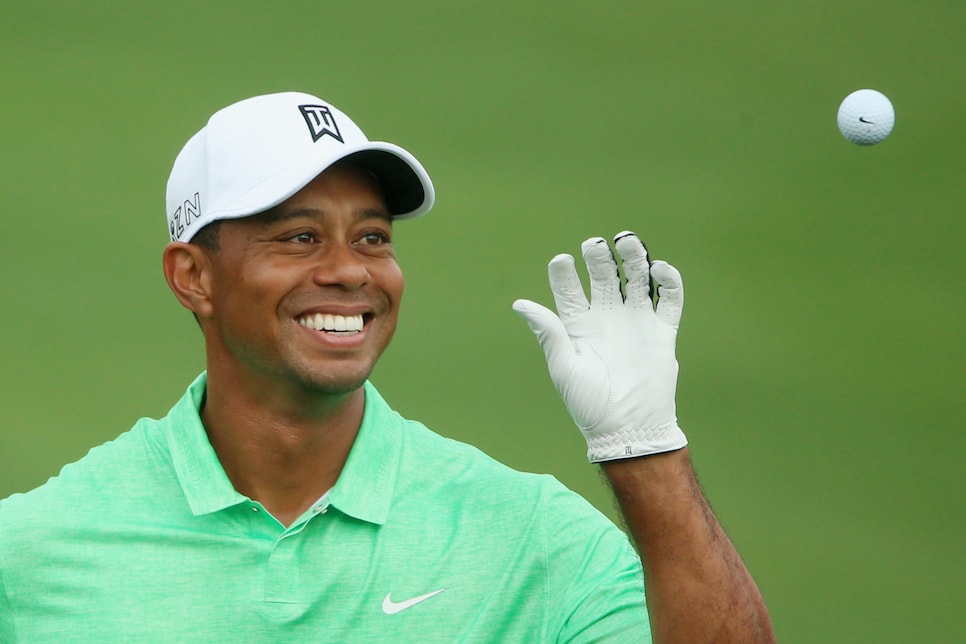 Tiger Woods' sabbatical from golf has no end in sight. But for a man whose last competitive round was over a year ago, the 14-time major winner is not shying from the spotlight. After launching a new corporate brand this week, the 40 year old will continue his media blitz with appearances on "The Late Show with Stephen Colbert" and "Charlie Rose," as well as a talk at the New York Public Library. These spots coincide with the 20th anniversary celebration of the Tiger Woods Foundation.
"Tiger will first visit with Charlie Rose on set at PBS to discuss education, impact and plans for the future, among other topics," read a statement from his website. "The candid conversation with Rose will offer an in-depth look into Tiger's professional life inside and outside of golf."
Though similar topics will be discussed on the Late Show, Colbert is likely to bring a more fun and light-hearted approach to the conversation.
Woods will be appearing on both platforms on October 20.