New Gear
Tiger Woods spotted using new TaylorMade Stealth driver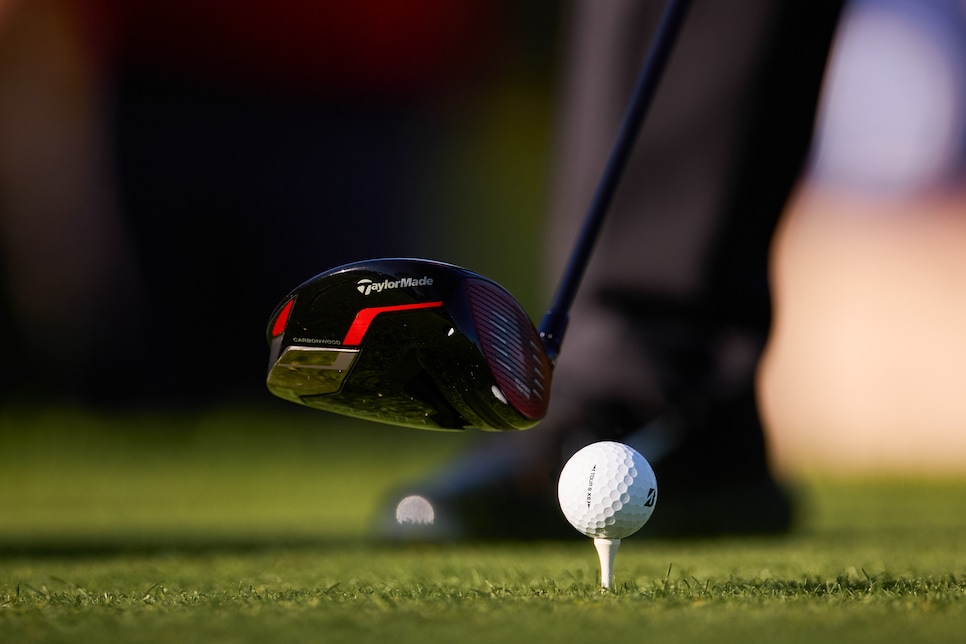 The most anticipated return to golf since, well, Tiger Woods' last return to golf will see the 15-time major champion wielding what might very well become the most-talked about club of the year.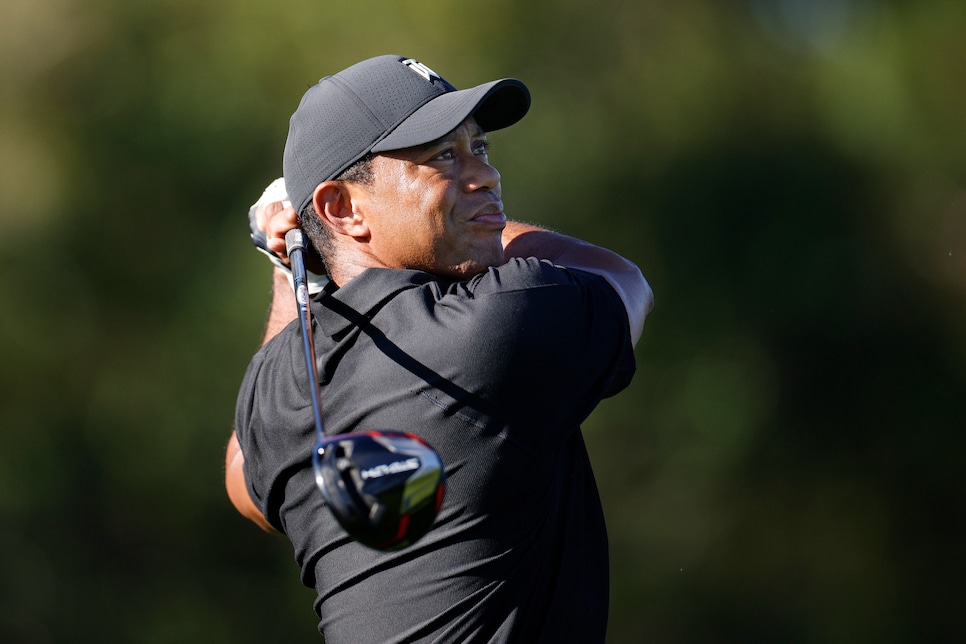 If nothing else, the cosmetics of the club should be appealing to Woods. The club boasts a black clubhead with a red face—mirroring Woods' traditional final-round wardrobe colors. But the real story of Stealth is not in its cosmetics, but its materials. According to the USGA listing the club has a "60X Carbon Twist Face." It's not a big leap to surmise that means the driver has a carbon-composite face.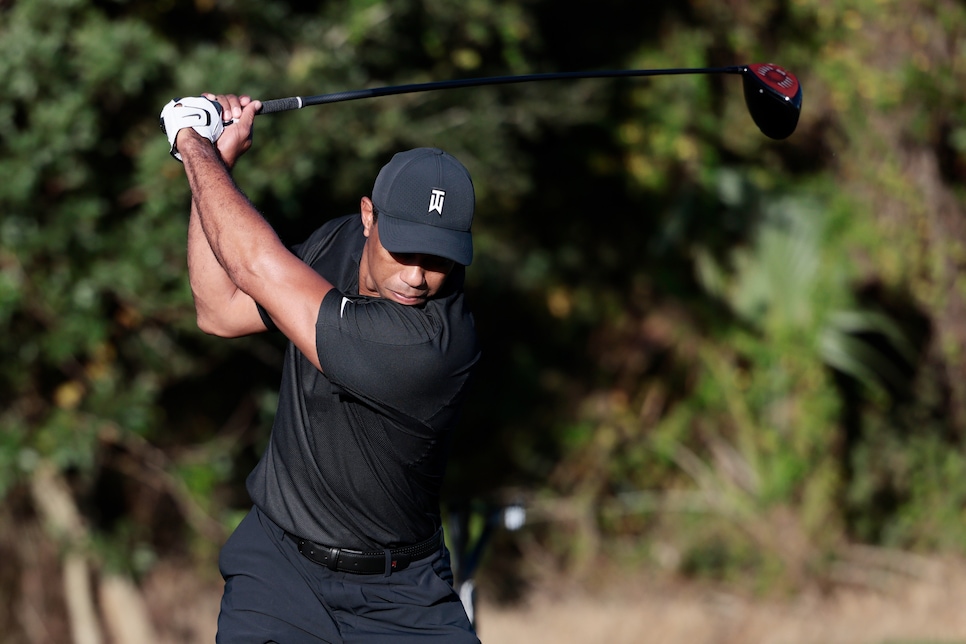 There are two models, the Stealth and the Stealth Plus (it is unclear from photos which model Woods is using). Photos reveal several distinct parts of the clubs. Noted, both use TwistFace (where the face is modestly curved more open on the high toe and more closed on the low heel area to promote forgiveness). Both also have the word "Carbonwood" on the sole, leading one to surmise carbon might be used elsewhere aside from the face.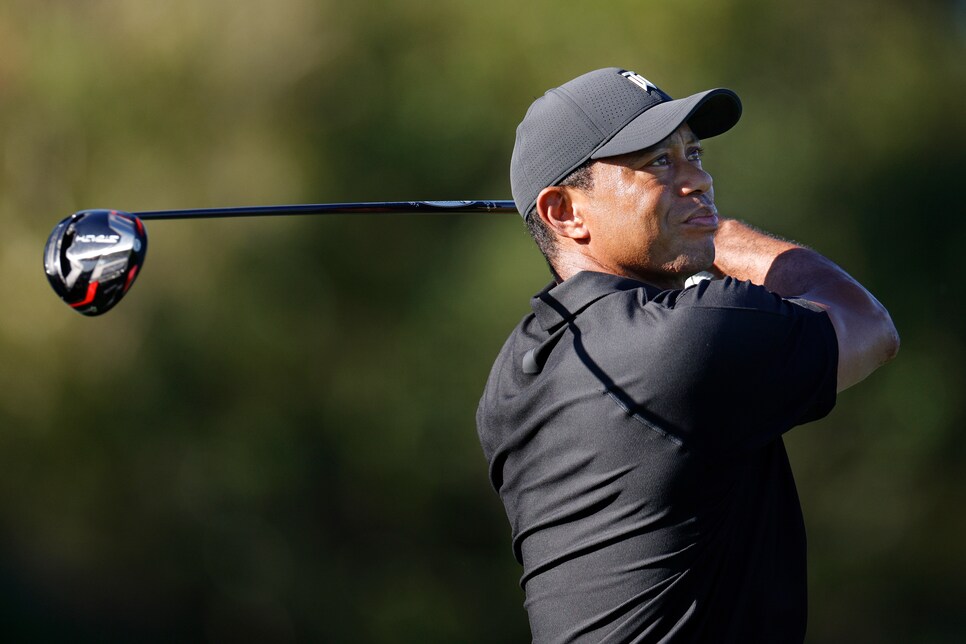 Both also employ a speed pocket slot—a trait that has been used in previous TaylorMade drivers to increase face flex for more distance, especially on shots struck low. The pair of drivers also each employ a version of the angled "keel" sole. In the SIM2 models that technology was used to move weight back to promote better stability on off-center strikes.
Though the Stealth has an adjustable hosel, the Stealth Plus has what appears to be a 10-gram movable weight in a weight track that runs from heel to toe. Moving weight to the heel can help produce a draw bias while to the toe produces a fade bias.
"They've moved the CG [center of gravity] forward so I'm able to curve the ball more," Woods told media after his pro-am round. "I've always been a player that has to work the golf ball. It's given me the ability to hit draws and hit cuts. I didn't like having only one shot. The driver setup we had for Augusta allowed me to draw the golf ball, but when I hit the cut, it was really short. I don't have that difference anymore. They're very similar, which is huge." Woods then added, "Hey, you gotta love the colors."
Clearly all eyes will be on Woods' game as he returns to competitive golf for the first time since his accident in February. And certainly we're all curious about how Charlie's game has progressed since we last saw him play. What's in Tiger's bag, however, is just another reason to pay close attention this week.