The Loop
Woods battles stiff back to keep himself in contention on Day Two at Bethpage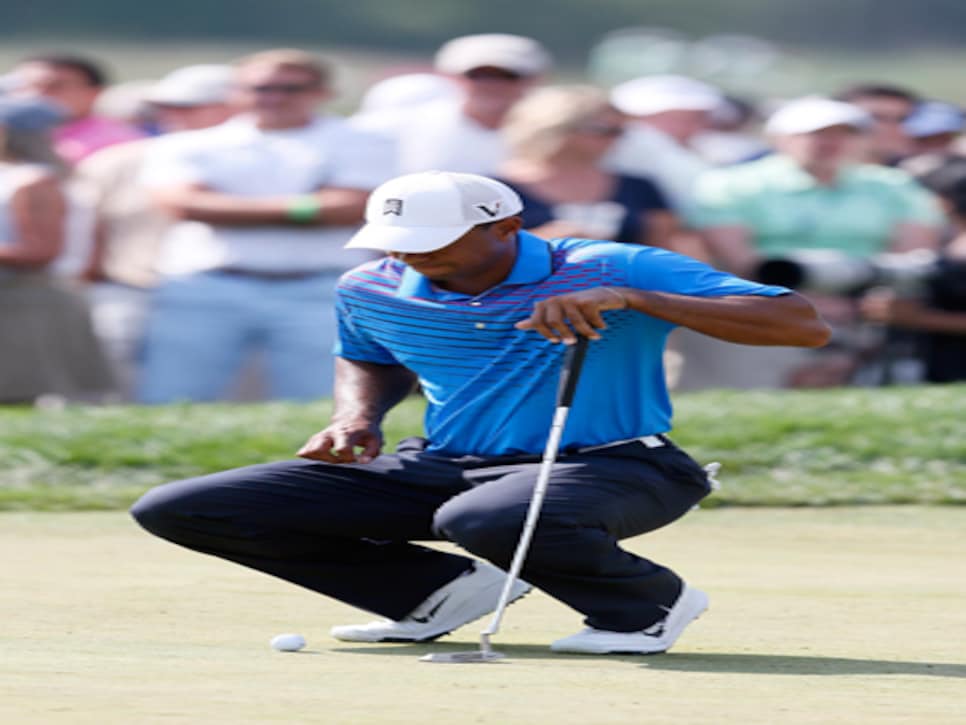 Golf superstars, it turns out, aren't immune from hurting themselves in very boring ways.
Woods' pain was from a stiff lower back, and he arrived at the course with the discomfort. "Must have slept funny on it," he said after shooting a 69 that left him T-7, three shots behind co-leaders Nick Watney and Sergio Garcia. "Soft beds at the hotel, and woke up this morning with it stiff. As I warmed up, it got progressively worse and then you saw what happened on the golf course."
Despite appearing to be in a good bit of pain at times -- particularly when walking down a steep incline into a fairway bunker at No. 13 -- Woods hit a lot of good shots and said he never considering withdrawing because of his back.
"It was like a section of movement, so it didn't hurt standing up, it didn't hurt at the bottom of a squat, but it was somewhere in between there it was going to catch. It would grab just before impact, so you'd kind of expect it, so I could get through that. I've been through that kind of stuff before, so I know what it feels like."
Woods went for treatment in the tour fitness trailer after speaking to reporters late Friday afternoon and expected to be OK for the third and fourth rounds and was pleased to be in contention to win for the fourth time in 2012. "They're good at what they do, and I'll be ready by tomorrow," he said.
The 36-year-old was asked if injuries are more difficult to shake than when he was younger. "Well, it's harder to recover, there's no doubt," Woods said. "There's no doubt. But I'm infinitely stronger than I used to be and just as flexible as I used to be, which is very good."
He did plan to prepare differently for the third round though. "I'm going to sleep on the floor," Woods said. "I do that in Europe all the time, so this is nothing new."
(Photo: Kevin C. Cox/Getty Images)