The Loop
Tiger Woods sounds like he couldn't wait to switch back to his old putter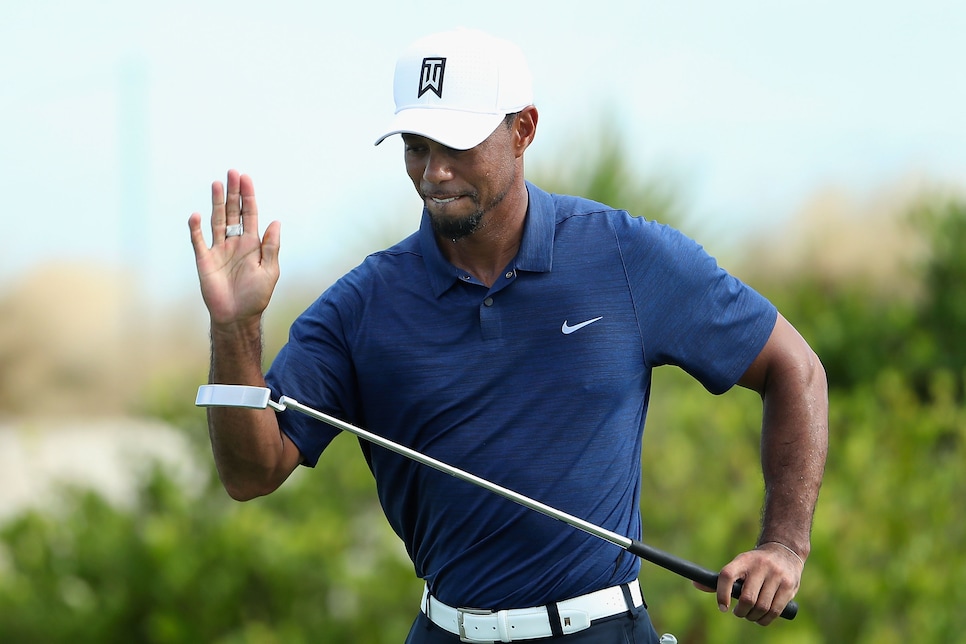 Tiger Woods' golf equipment has drawn a lot of scrutiny in his latest comeback. But while Woods is testing out some new stuff -- TaylorMade woods and a Bridgestone ball -- it's a switch to an old product that could be the key to his success.
When Woods was asked after the round exactly when he picked up his old putter, he said this: "I'd say the day we (Nike) got out of the hard-goods side."
Woods was referring to Nike announcing the elimination of its golf equipment business in August. In other words, this doesn't sound like some drawn out testing process. Without an obligation to play Nike equipment anymore (all of the company's contracted players then had the opportunity to switch), Woods didn't waste any time going back to the putter that provided him with the bulk of his pro titles.
So why did he ever switch?
Well, sometimes you need to mix it up. And sometimes, there's money involved. Already a Nike man for 15 years in the summer of 2010, Woods finally changed to a Swoosh-made flatstick for that year's British Open. Woods would alternate between the two putters for the rest of the season before settling on the Nike Method by the start of 2011.
Golf writer Robert Lusetich, who chronicled Woods on and off the course in the 2013 book, "Unplayable," had this to say on Friday:
It leads to an obvious question: Did Tiger Woods sacrifice major championships for major endorsement cash?
Perhaps, that's a bit of a stretch, but it's an interesting debate. Either way, it sounds like it will take a lot to get Tiger and his trusty putter to part ways again.