The Loop
Tiger to Rory: "I'm not going to let you win a green jacket next year"
The back-and-forth commercial. The joint appearance on "The Tonight Show" with Jimmy Fallon. The dual Ice Bucket Challenge. Tiger Woods has grown close to Rory McIlroy in recent years, but that doesn't mean the 14-time major winner plans on passing golf's torch to the four-time major winner without a fight.
On Wednesday, McIlroy mentioned that amid all the good times and playful banter, Woods made clear his goal for the 2015 Masters. "I'm not going to let you win a green jacket next year," Woods told McIlroy, who said the "super competitive" star wasn't joking.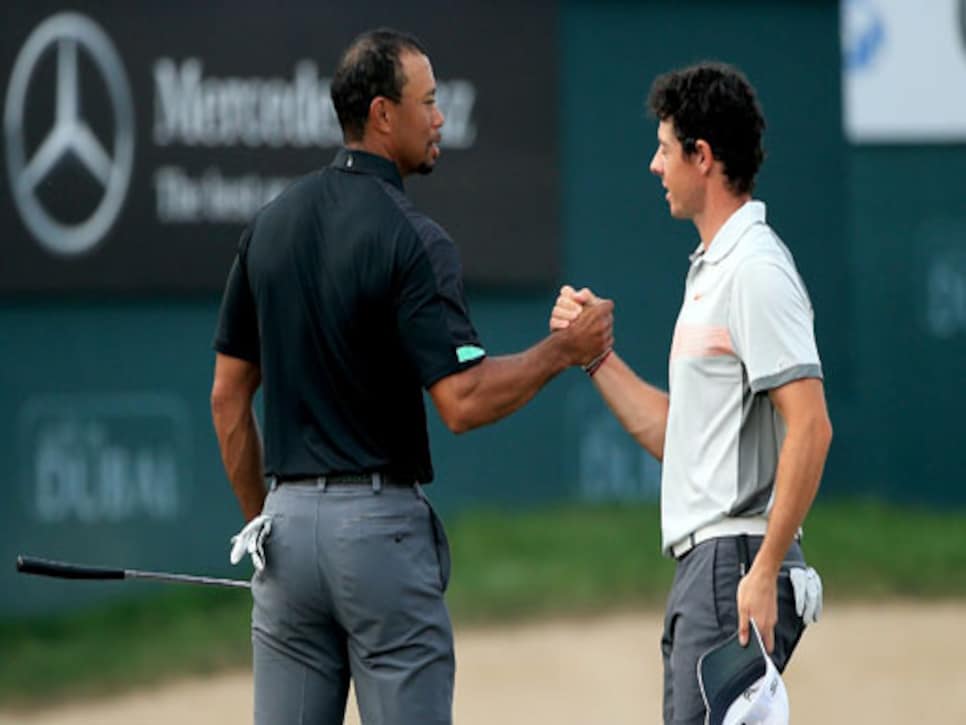 Considering Woods as a viable threat to win at Augusta in eight months seems like a stretch at this point following a season in which he had back surgery, didn't qualify for the FedEx Cup Playoffs and withdrew his name for consideration for next month's Ryder Cup. He also won't have won a green jacket of his own in a decade when he tees it up there next. But such a statement showing that Woods' fierce competitive spirit remains healthy is a good sign for those rooting for him to recover and start winning again.
McIlroy added this when asked about taking over for Tiger as golf's new leading man:
"I'm not comfortable because I know [Tiger] is working his butt off to get back here and get back where he wants to be," McIlroy said.
Let's hope Tiger gets there by next April when McIlroy takes his first attempt at winning the career Grand Slam. It would be nice to see a rivalry between these two great players that goes beyond some Nike ad.