News
Tiger Woods returns with a 73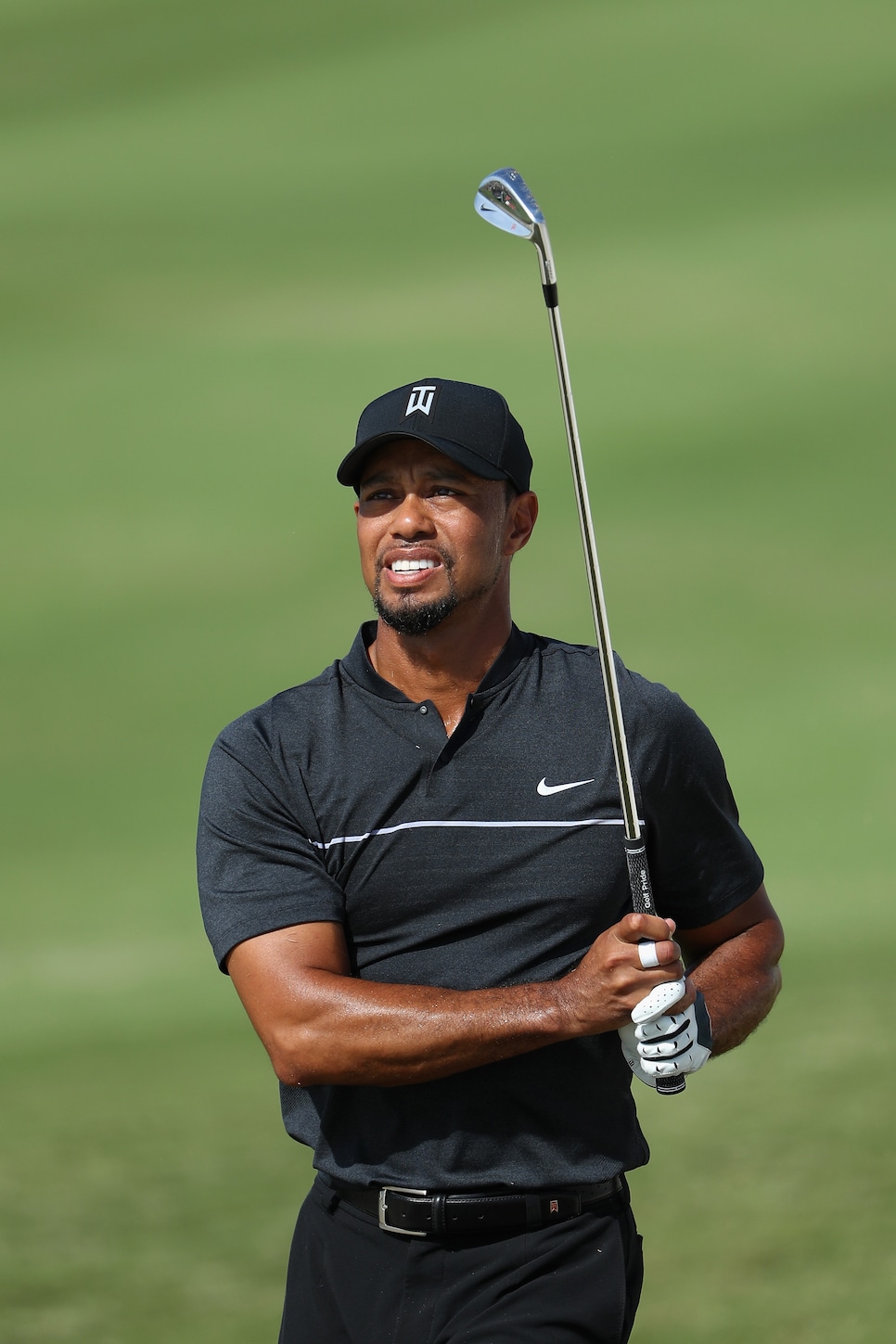 Tiger Woods opened the Hero World Challenge on Thursday with an indifferent one-over par 73 in his first competitive round in nearly 16 months.
Woods, the tournament host, made five birdies, three bogeys and a double-bogey on the Albany Golf Club in New Providence, the Bahamas, and is in 17th place in the 18-player field, and trailing leader J.B. Holmes by nine strokes.
The last time Woods played competitively, 466 days ago, was in the Wyndham Championship in August, 2015. He had a second microdiscectomy surgery on his back the following month. Still, he entered with expectations likely higher than others had. Earlier in the week, Woods said, "I'm going to try to win this thing."
Woods opened strong, with four birdies in his first eight holes to briefly tie for the lead. But his early productivity was undone by several tee shots left of their targets, including his drive at the 18th hole into a water hazard left of the fairway. Woods had bogeys on two par 5s, the ninth and 11th holes, missed the green well left with his approach from the fairway at the par 4 16th hole, leading to a double-bogey, and his drive at the18th hole that led to another double-bogey.
"I hit the ball in three bushes and a water ball today," Woods said. "It could have been something really good. I got off to a nice solid start and made a few mistakes there and consequently got it going the wrong way.
"All in all, I felt pretty good and am looking forward to three more days."
Holmes, meanwhile, opened with a bogey, then made seven birdies and an eagle over the final 17 holes to shoot an eight-under par 64.
"I don't necessarily say this course is made for me," Holmes said of a layout with five par 5s. "A lot of the par 5s are reachable for a lot of people, but anytime you get five par fives you need to put in some good scores and I played well today."
Jordan Spieth opened with a four-under par 68, two weeks after winning the Australian Open.