The Loop
Tiger Woods, Patrick Reed and...Dizzy Dean?
When Tiger Woods was 21 and fresh off a 12-stroke victory in the Masters, he won his next tournament, the GTE Byron Nelson Classic, and proclaimed he had done so without his A game. He graded it a C+.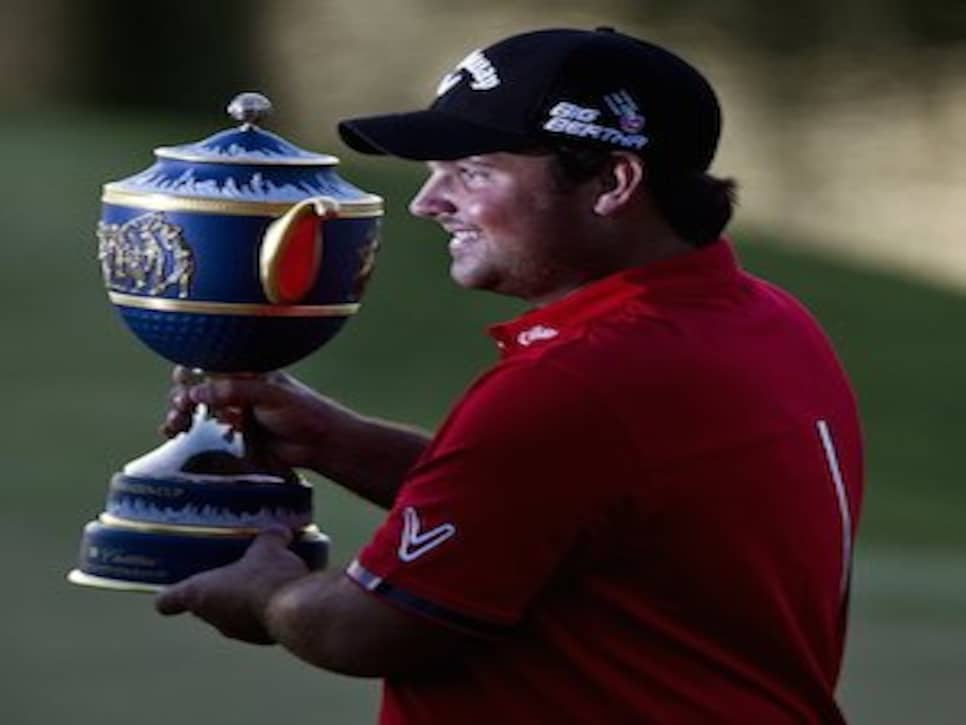 This did not sit particularly well with some of his tour brethren, who apparently were not happy hearing that his C+ game was better their A game. "He's making a big deal out of it, winning with his C game," Brad Faxon said then. "I told him, 'you'd better be aware of what you're saying and how it's being taken by some of your fellow players.'"
This minor kerfuffle came to mind in the wake of Patrick Reed's comments on the weekend, that "I firmly believe...I'm a top five player in the world. I feel like... if I'm playing the best I can that week I can't be beat."
This isn't likely sitting any better with tour associates than Tiger's C+ grade did then. "Wow," NBC's Johnny Miller said about Reed. "That is quite the comment. It's better to do it first and talk about it second. You've got to hand it to him, he's confident."
Reed, 23, won the WGC-Cadillac Championship on Sunday, his third PGA Tour victory in less than seven months, a pace bettered only by Jimmy Walker's three wins in five months.
As the Hall of Fame pitcher Dizzy Dean once said, "It ain't braggin' if you can back it up."