The Loop
Tiger Woods mines an also-ran finish and turns up some positives
What would have been considered a tough week in good times is now a good week in tough times in a world turned upside down for Tiger Woods.
A cut made and an also-ran finish at the Greenbrier Classic were cause for optimism for a man who once considered anything less than victory as unacceptable.
Yet there he was on Sunday, claiming a moral victory that means…who knows what in a year as unpredictable as his best years were predictable.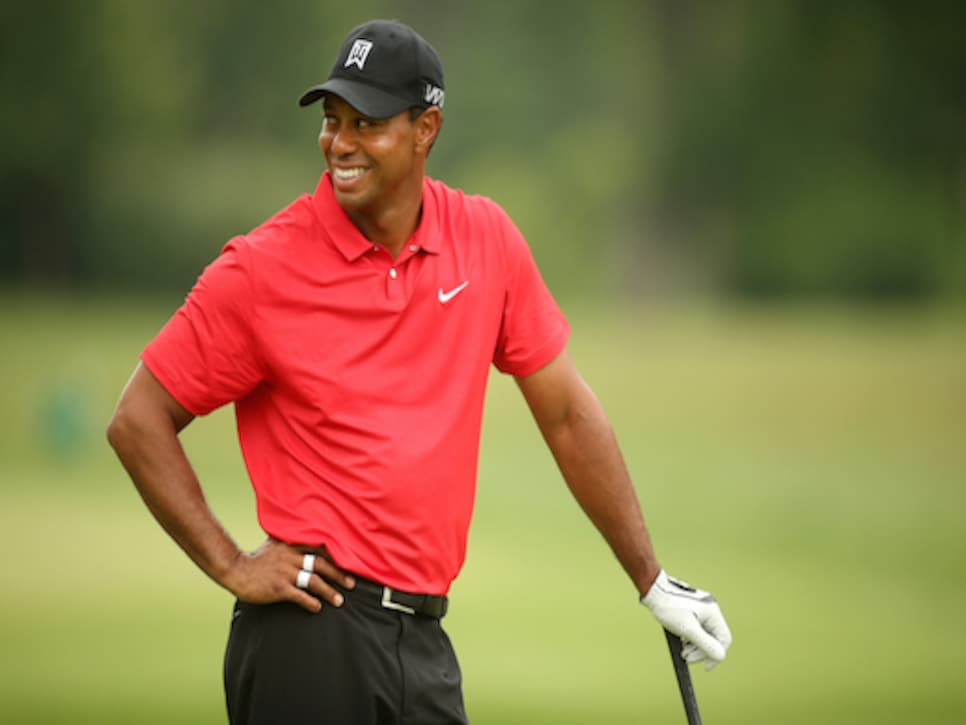 A bogey-free round, Tiger's first in 56 competitive rounds, left him all smiles with a major championship on deck, the British Open at St. Andrews, where he has won twice, in 2000 and 2005.
"It's been a very positive week," he said following his round of three-under par 67 on Sunday. "I've made some nice strides heading into the British Open. I'll do some work and be ready by Thursday [of Open week]."
The question is still this: Ready for what? In the statistical department, nothing stood out in a way that suggested he was ready to launch an assault in a bid to assume his rightful place in the golf hierarchy. At least he began to reacquaint himself with the fairway, hitting 12 of 14 of them in the final round.
"I played really well today," he said. "I hit the ball the best I've hit it in a long, long time. And made absolutely nothing. I had six lip outs for birdie, so this could have been one of those special rounds. I really could have gone low.
"It's a great sign. I had full control over all clubs. I hit it great. I had shapes both ways — right to left, left to right. I had it all on call today."
It would not seem sufficient, one solid round, to erase the trauma of the four rounds he played prior to the Greenbrier, the last two at the Memorial and two at the U.S. Open. He played them in a collective 31 over par with a scoring average of 78.75. An 85 in the third round at Muirfield Village was the worst of his professional career.
"I thought I made a big giant step at Memorial, even though I shot those numbers," he said. "But the pattern was set. I just had to refine it. And this week I definitely refined it. If I'd just made a couple putts, this week could have been completely different."
We can only take his word for it. Woods tied for 32nd.