The Loop
Tiger Woods might have had hand in Oregon's Aaron Wise winning the NCAA Championship
Did Tiger Woods unwittingly help Oregon's Aaron Wise win the individual title at the NCAA Championship at Eugene Country Club on Saturday?
Wise, a sophomore, noted that Oregon's coach Casey Martin, a teammate of Woods at Stanford, had brought in Jay Brunza, who was Woods' sports psychologist throughout his amateur years, as well as his caddie in his first two U.S. Amateur victories and part of his third Amateur victory.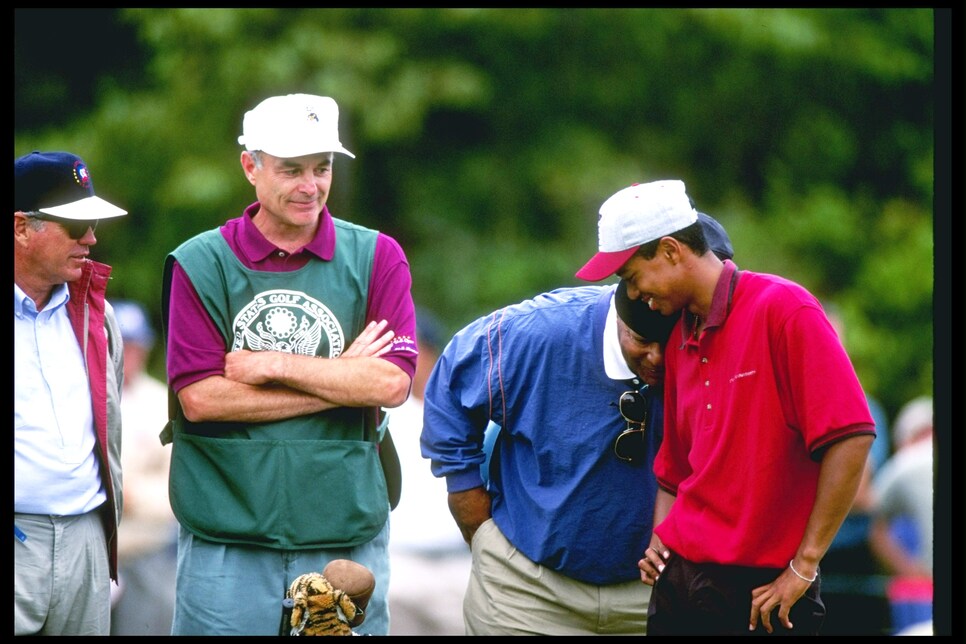 In an interview with Golf Channel's Ryan Lavner following his victory on Saturday night, Wise said:
"There was a ton of pressure on me today. I felt it. I'm not going to lie about it. I was able to go through my mental routine, and Casey was good enough to bring in Dr. Jay Brunza at the beginning of the year to work on all the mental side of it.
"And it really paid off for me. I was able to go through my mental tapes this morning and was able to calm down and come out here and execute. It was incredible."
Brunza is a retired captain of the Navy Medical Service Corps, whom Tiger's father Earl had befriended. Brunza became a golf partner of Earl and Tiger in 1989. When Tiger was 14, Earl asked Brunza to help Tiger on the psychological aspect of the game. They worked together until Woods turned professional in 1996.
Safe to assume that Martin knew Brunza from their mutual association with Woods.