The Loop
Tiger Woods "did a lot of homework" in his two days at Chambers Bay
Tiger Woods got a good taste of Chambers Bay during two practice rounds on Monday and Tuesday, but that doesn't mean he feels like he's figured out this year's U.S. Open course yet.
"It's very challenging because Mike [Davis] has so many options," Woods said on Wednesday after finishing his pro-am at the Memorial. "We don't see this even at [the Open Championship] because the greens aren't banked like this."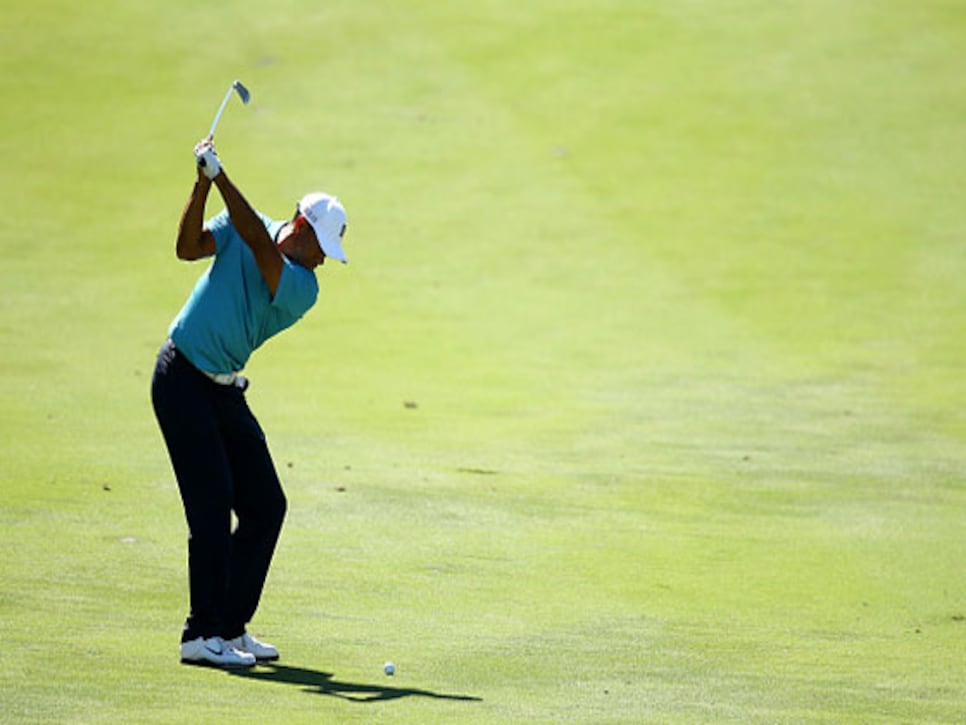 Davis, of course, is the USGA executive director who has received much attention for his pre-tournament comments. Davis has talked about the options -- including possibly placing tees on uneven lies -- and warned that players probably need 10 practice rounds to properly prepare. Some, including Rory McIlroy, snickered at that last statement, but Woods took it seriously.
"I thought that was interesting Mike would say something like that," Woods said. "When Mike says something like that you have to pay attention because he's smart guy."
Woods said he had a much longer practice round than usual on Monday, playing the front nine in three and a half hours, having lunch, and then playing the back nine in another three and a half hours. A seven-hour round? That's a lot of homework, indeed.