News
Tiger Woods just did something he's never done in his PGA Tour career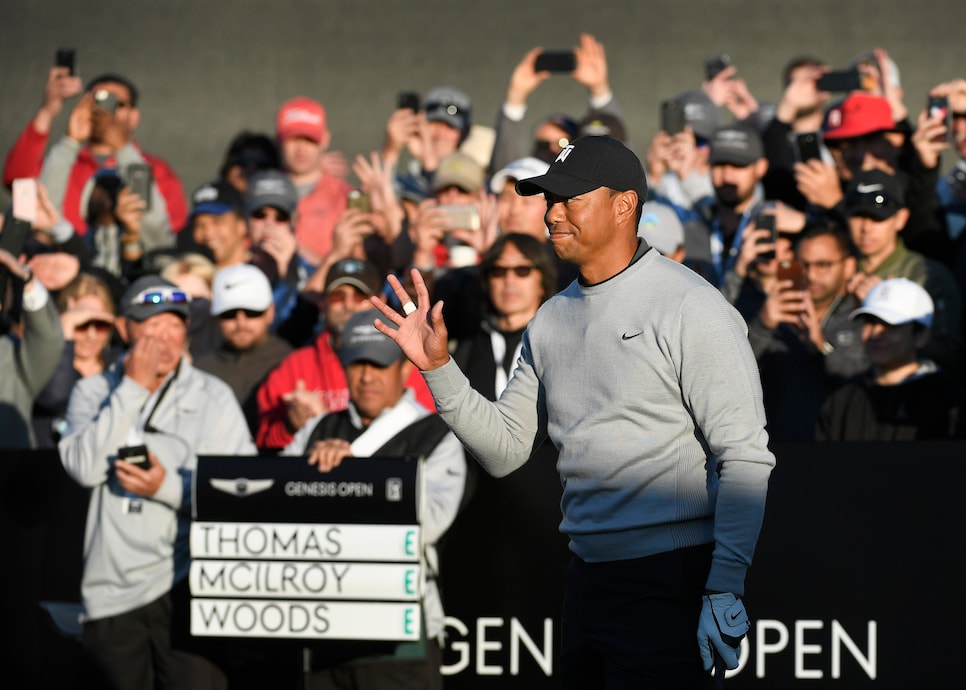 Tiger Woods' return to Riviera got off to a roller coaster start with a one-over-par 72 that included five birdies, five bogeys or worse, and one lost ball in the trees. And if you found yourself thinking, This is a pretty odd round, you were correct!
According to Golf Channel's Justin Ray, Woods pulled off something he had never done in more than two decades on the PGA Tour:
So. . . he's got that going for him.
However, while Woods' mixed-bag of ball-striking drew most of the attention, his key stat on Thursday was that he only had 25 putts. And we're guessing he usually makes at least five birdies when he expends that few strokes on the greens. In any event, don't expect to see another round quite like this from Tiger anytime soon.